Haddad talks about pressure for spending 'everywhere' – 09/13/2023 – Market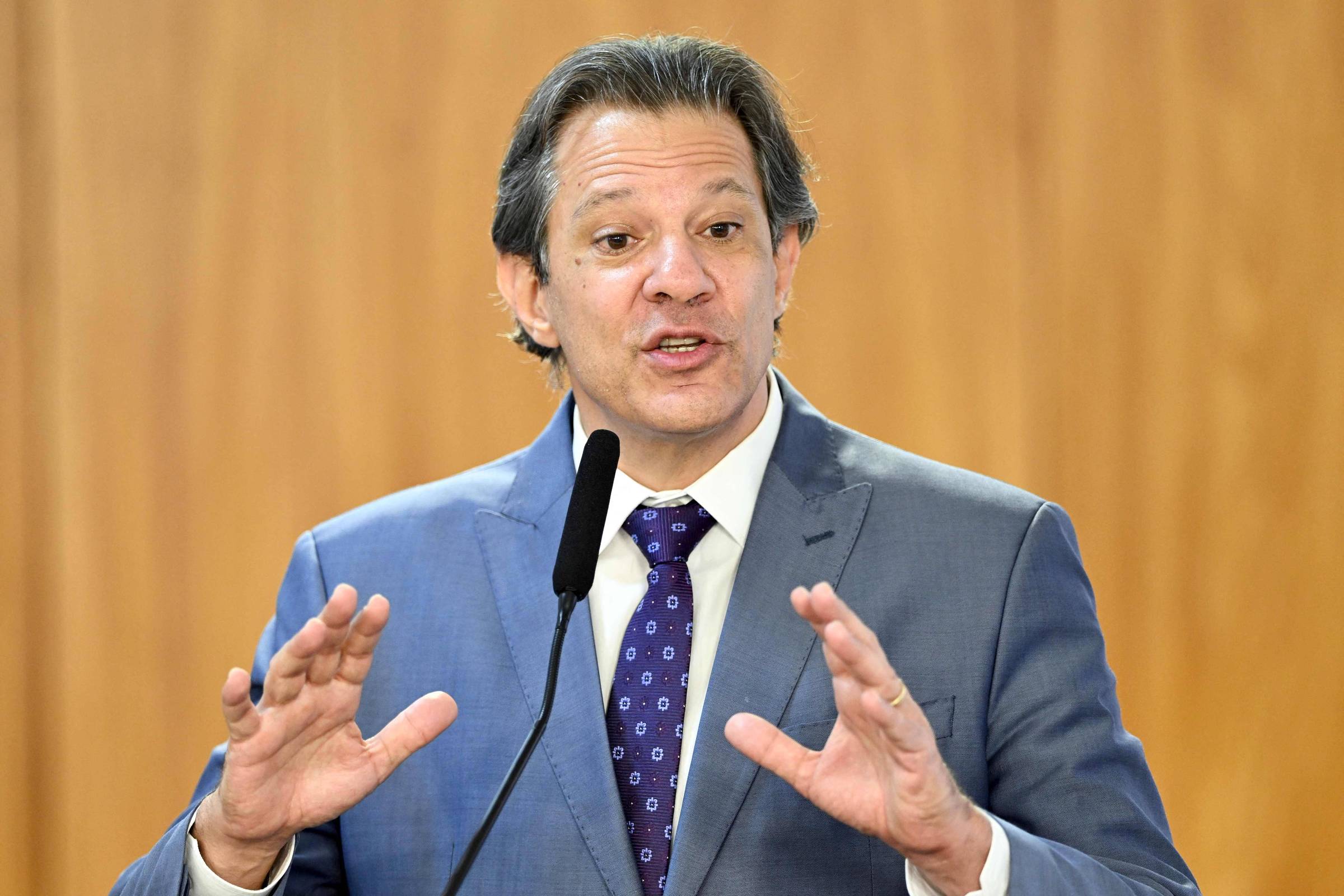 The Minister of Finance, Fernando Haddad, admitted that there is "spending pressure everywhere", but considered it part of his job to identify the risks.
At an event held by Exame magazine this Wednesday (13) evening, which brought together some of the country's main businesspeople, he stated that spending must always have a "positive return" and that the government's role is to map the dangers.
"The job of a serious government is to locate fiscal risks. We even map judicial risks. We have done work in the courts to locate causes that could cause very big problems," he explained.
He cited the need to say "no" to some requests, which could be a problem in negotiations with the National Congress and businesspeople. To compensate, he praised the performance of deputies, senators and dialogue with sectors of the national economy.
"What we have to do is monitor. See which minister had a great idea, what the Judiciary is deciding, what the big issues are, what Congress is approving. There must be vigilance so that fiscal discipline is natural in the country. We have of being the annoying person who says no, who doesn't allow it, who bangs on the table. That's the task," he said.
About to travel in Lula's presidential delegation to New York this month, Haddad hopes to embark after having announced details of the Ecological Transition Plan — the idea of ​​boosting development based on environmental preservation and combating climate change.
The minister wants to use the news to seek investments. "We are going to use our energy matrix, which is the cleanest in the world," he said.
In front of businesspeople and without being challenged, Haddad adopted an optimistic speech and recalled the journey he has taken since his appointment in December last year. He also considered last year's Brazilian growth rate of 2.9% of GDP (Gross Domestic Product) to be unacceptable, while the world average was 3.4%.
"This country cannot grow less than the world average, we have no right to offer society less than that, with everything that destiny has placed in our hands," he said.
One of the points he boasted most about was the text of the tax reform which, according to him, no one believed would be ready in the first half of 2023. This was another source of praise in the relationship with the National Congress.
Haddad said he believes that, after conversations with Senator Eduardo Braga (MDB-AM) and the President of the House, Rodrigo Pacheco (PSD-MG), the voting schedule will be met by next month.
"You really need to like risk to invest in Brazil. When I talk to foreign funds, they don't want to know when public accounts will be adjusted. They want to know: are there serious people steering the economy so that the trajectory is consistent? Yes. There is a tax system crystal clear, transparent and fair? Yes. Does it have competitive advantages over its competitors? Yes", he stated.