Free water in restaurants: Tarcísio sanctions law – 09/13/2023 – Food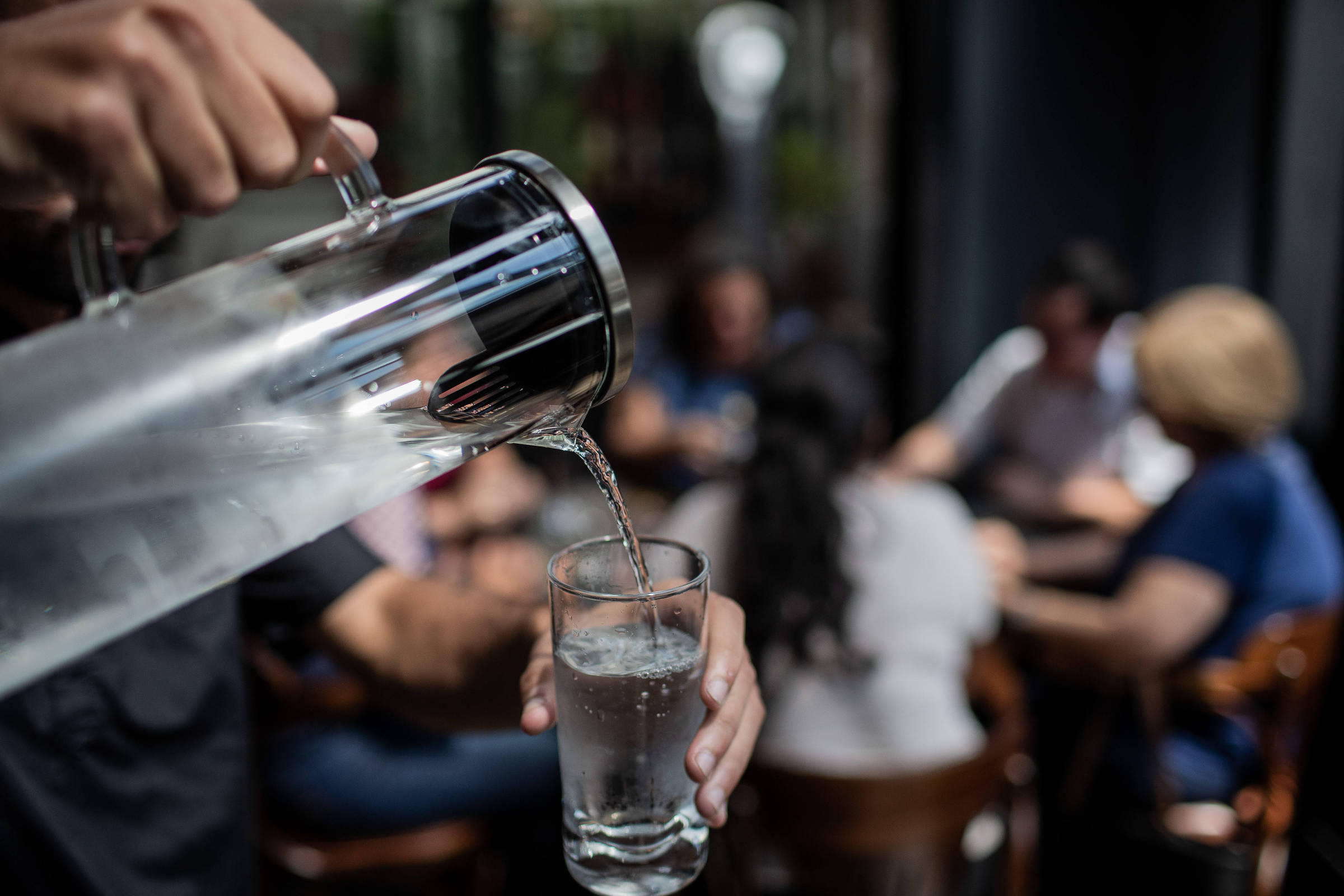 The governor of São Paulo, Tarcísio de Freitas (Republicans), sanctioned a law that obliges bars, restaurants, snack bars, bakeries and similar establishments to serve filtered water freely and freely to customers.
According to the measure, approved at the end of August in the State Legislative Assembly, Alesp, every establishment in the state must display, in a visible location, a poster or menu indicating that filtered drinking water is free. Houses that fail to comply with the law will be subject to the sanctions of the Consumer Protection Code and other penalties to be defined by the Executive Branch.
State law No. 17,747 comes into force this week, but penalties for possible violators and how inspection will be carried out will be the subject of future regulation.
According to the author of the law, deputy Átila Jacomussi (Solidarity), "it is not correct for people to feel embarrassed about requesting, in a commercial establishment such as a restaurant, bar or similar, a glass of filtered water". Furthermore, the project also defends the guarantee of the quality of the drink offered to customers.
In the city of São Paulo, a similar determination came into force in 2020. The "Water of the House" Law, sanctioned by then-mayor Bruno Covas, determined that bars, hotels, restaurants, cafeterias, bakeries, coffee shops and similar establishments could sell mineral water as much as you want, but with the obligation to also serve free filtered water to anyone who asks – and to clearly announce the practice on the menus.
The National Tourism Confederation, which brings together 130 employers' unions, however, filed a Direct Unconstitutionality Action at the São Paulo Court of Justice (TJ-SP).
In June 2022, the TJ-SP judged the law unconstitutional. The capital's city hall appealed the decision. The request was accepted and the case was forwarded to the Federal Supreme Court (STF). The case rapporteur is Minister Edson Fachin and there is no forecast for it to be analyzed.