Festival "Lona Aberta" brings together circus artists from different regions of Brazil in Manaus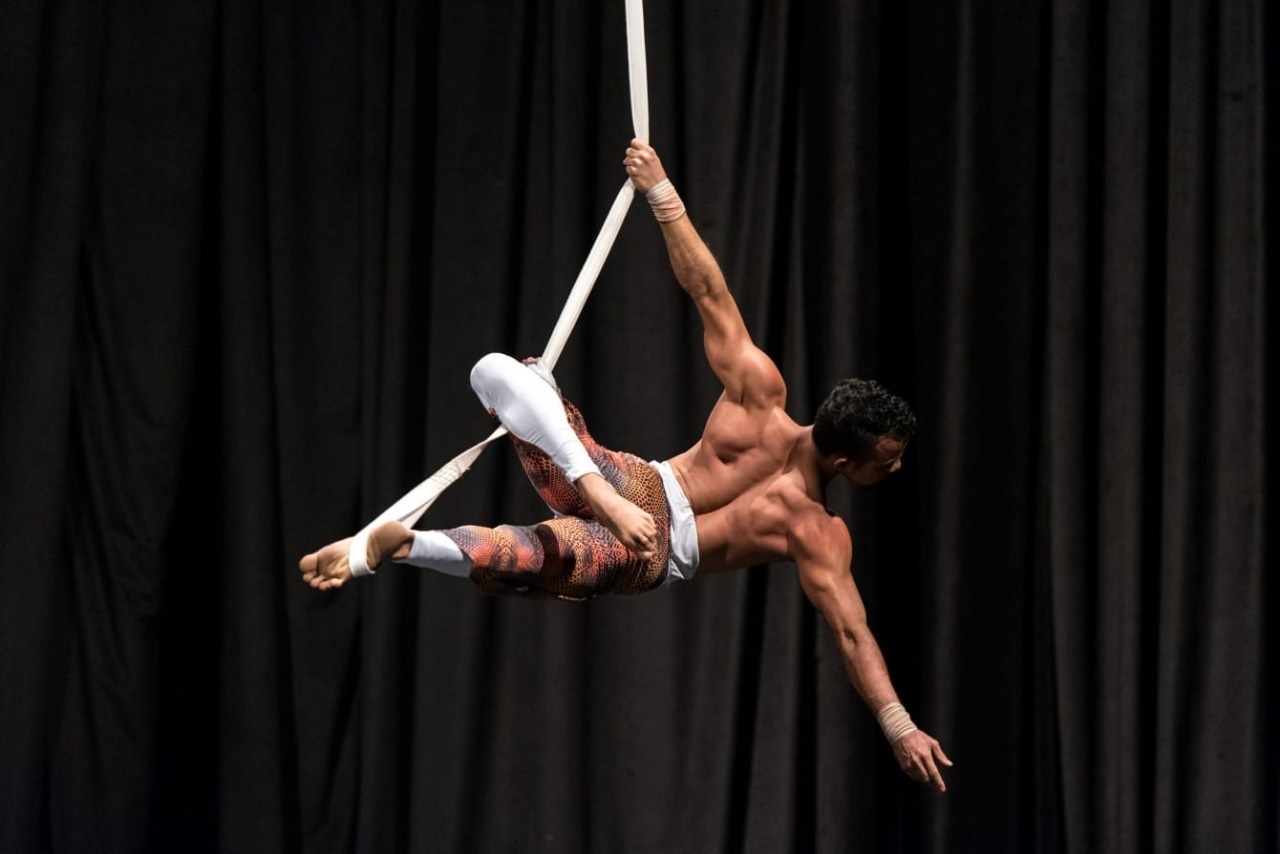 Great talents
The event promises to be a unique celebration of circus arts in the region
Manaus (AM) – Manaus is about to be invaded by the magic and charm of the circus in its first 100% in-person edition of the Lona Aberta 2023 Festival. Under the direction of artists Francine Marie and Jean Palladino, the event promises to be a unique celebration of circus arts in the region, with the participation of talented local artists and from other regions of Brazil.
This year, the event received registrations from almost 120 artists from different locations, including Tocantins, Ceará, Brasília, Rio Grande do Sul, Paraíba and Amazonas. After a rigorous selection process, 14 artists were chosen to present clowning techniques and acrobatic aerial acts, between the 27th and 30th of September, at the Centro Cultural Barravento.
The festival's curator, Francine Marie, emphasizes the variety of techniques and artistic performances of those selected and what the public can expect in this edition.
"As the intention of our festival is to seek the greatest plurality possible, leaving the canvas open, we received diverse proposals, even though we understand that the Amazon cost is still a decisive factor",

said the curator.
The first in-person edition of the "Lona Aberta" Festival is an important milestone for the circus segment in Amazonas, which seeks to consolidate itself on the route of circus festivals in Brazil.
"We believe it will be important for more support and sponsorship to arrive, to overcome the challenges and expand our borders in the next editions",

Francine added.
During the four days of presentations, the public can expect exciting surprises and a diverse program. The shows will be divided into: Selma Bustamante, Acrobanabacia, Gala Night and Variety Show. In addition, training activities will take place, with clowning workshops, dynamic aerials, acrobatics, juggling and the second Discussion Forum "Meu Norte é o Circo", which will feature the launch of a survey conducted by actor and director Jean Palladino. Check out the complete program on Centro Cultural Barra Vento's social networks.
Artists selected at the Lona Aberta Festival 2023
Allan Barros (PB)
Jean Winder (AM)
Marcos Efraim (AM)
Teffy Rojas (AM)
Laisa Silva (AM)
Yogan Montefusco (AM)
Laura Fernandes (RS)
Circus Travessia (DF)
Maruska Ribeiro (CE)
Vitória Feitosa (TO)
Saltimbancos (AM)
Ayla Taynã (AM)
Andira Angeli (AM)
Gororoba Clown (AM)
*With information from consultancy
Read more:
Casa das Artes reopens with five new exhibitions in the Center of Manaus
DJ Jesus Luz participates in the launch of the new Revemar Peugeot and Citroën Group store in Manaus
Alive Festival with Cat Dealers and InnDrive takes place in Manaus this Friday (15)