Diego Alemão is admitted to a rehabilitation clinic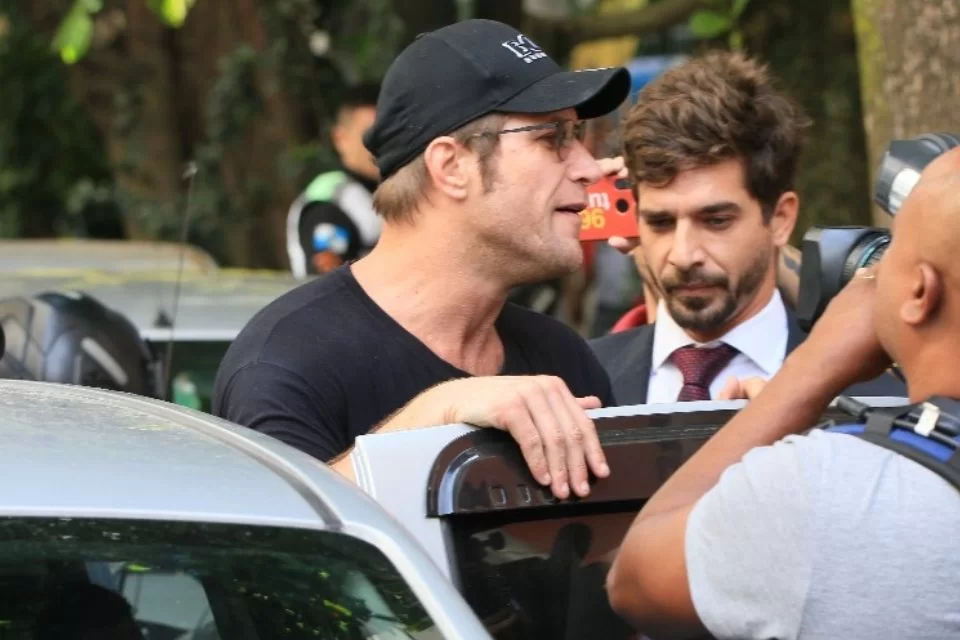 Decision
Ex-BBB was arrested for possession of a firearm
Diego Alemão was admitted to a rehabilitation clinic just hours after being arrested at a police station in Rio de Janeiro. He was arrested in the early hours of Tuesday (26), for possession of a firearm and left in the morning after paying bail. During the afternoon, his lawyer informed that the artist was hospitalized.
The news of the hospitalization was given first-hand by journalist Leo Dias on his portal and confirmed by the lawyer in a statement on social media. Lawyer Jeffrey Chiquini reported that the former BBB member faces mental health issues and was hospitalized spontaneously.
"In a moment of great pain, we inform everyone that Diego Gasques has just been spontaneously admitted to a rehabilitation clinic. We ask for everyone's understanding for the fateful incident. Diego, unfortunately, has been suffering from an illness that is affecting many people today. For a few months now he has been facing deep depression and substance use. Soon we will once again have the Diego Alemão that Brazilians already knew, healthy, happy and loved by many. Jeffrey Chiquini – Lawyer for Diego Gasques"reported.
It even left for Bruno De Luca
Diego Alemão got angry with the press after leaving the police station, this Tuesday (26). The former BBB was arrested for illegal possession of a firearm, in the south zone of Rio, and was released after paying a bail of R$4,000.
Upon leaving the unit, the businessman was excited by the journalists' questions, cursed the professionals and even insulted the actor Bruno de Luca.
"I want to know the following: Why are you bunch of vultures here and aren't you in front of the man's house? [Bruno] of Luca who left my fucking best friend with his head on the floor?",

shouted Diego Alemão, referring to the day Kayky Brito was run over.
Afterwards, he said: "Come to Rio de Janeiro, a wonderful city, without any risk. I have an unloaded gun that was under the car, which I've had for many years, registered, everything's cute."he said.
Alemão blurted out the word when asked about pointing the gun at people. Without patience, he cursed:
"You are a bunch of f*cking vultures, that's what you are", he shouted, being removed from the scene by the lawyer who accompanied him.
Video: German attacks the press and accuses De Luca when leaving the police stationpic.twitter.com/YX2YGRZtil

— Portal Em Tempo (@emtempofb) September 26, 2023
*With information from Caras and Metrópoles
read more
Former BBB Diego Alemão is arrested in Rio de Janeiro
Kayky Brito is discharged from ICU 20 days after being run over
Kayky Brito: medical report states that the actor is breathing without the help of equipment and is without sedation