Businessman from Paraná Fernando Ortiz comes to Manaus for a lecture on entrepreneurship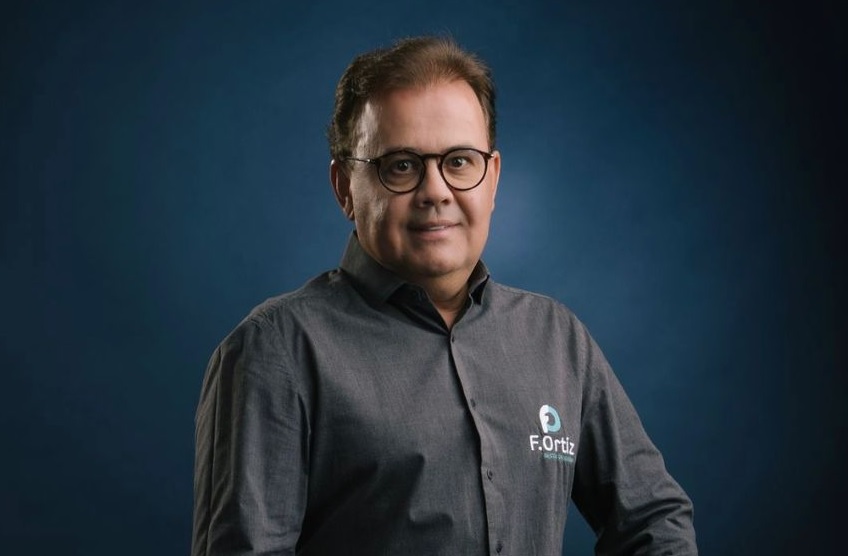 Manaus (AM) – The passion for sales is in the DNA of businessman Fernando Ortiz. Founder and CEO of F.Ortiz, a business company that operates in sales management with a focus on the PPE and Sanitation & Cleaning equipment segment, Fernando states that one of his main characteristics is the ease in maintaining interpersonal relationships. "I like meeting people", confesses the businessman.
Perhaps this is one of the secrets to success, in addition to a good dose of resilience, for business. With more than 20 years of experience and a lot of dedication to his craft, Fernando managed to transform F.Ortiz into a reference in the country, with sales in the region of R$ 250 million annually – greater than many industries in Brazil – and working with companies such as JBS, Friboi, BR Foods and Seara.
Son of a sales representative, the businessman from Paraná learned from an early age that knowing how to win people's trust would take him further.
"My father told me that if I knew how to captivate people's souls, that would make a big difference in the commercial segment",

remember.
Fernando Ortiz will be in Manaus, on September 21st, to tell these and other stories from his business career, during a lecture scheduled to take place at Teatro Manauara from 7pm, entitled "Entrepreneurship: Transforming Dreams into Reality". The lecture is part of the program for the 25th anniversary of the company Pará Cabos. Registration is free and can be done via the link bit.ly/paracabos25anos.
Quality and defect
For Fernando, good interpersonal relationships are at the top of the qualities of a good salesperson.
"Human beings like to do business with a person they care about. It's okay that friends, friends, business aside, but when the customer likes you and you work with professionalism and differentiation in service, you will always find opportunities",

says Fernando.
On the other hand, apathy towards professional development is highlighted by him as the greatest danger for the profession
"The biggest flaw I think the seller has is that he arrives at a time when he thinks he knows everything. The vast majority are complacent and do not seek to improve as professionals or as people. The great danger is falling into the so-called comfort zone",

points out the businessman.
And to escape this comfort zone, four years ago Fernando decided to seek further improvement by joining the famous G4 Club, a group made up of 150 members, including businesspeople, CEO's and C-Levels from all over Brazil, who seek immersion in Management 4.0. Bringing together more than 220 national companies, the group is responsible for revenue of more than R$40 billion.
Motivational
It was at the G4 Club that Fernando took his first steps in the field of motivational speeches. After participating in a podcast led by businessman Marcelo Toledo and telling his story, he began to be sought after to share it with more people.
"My story is full of examples of resilience. I received a lot more no's than yes's and it was thanks to those no's that I got to where I am. Today you can learn much faster in this field. In my time, in the early 1990s, there weren't even management courses. I had to learn in the race, from mistakes. But it is through problems that we can grow",

highlights Fernando.
The businessman believes that Brazil is still a country of opportunities for those who want to undertake. "If you go to Europe, the market is already mature, in the USA the competition is fierce. Here, if you do the basics well, you'll be in front of a lot of people. The important thing is to remember that when we do the right thing, it may even take a while, the results appear", he says.
25 years of Pará Cabos
The company, which turns 25 years old, was born in Belém (PA), in 1996, but its successful trajectory began in 1998, with the arrival of businessman Evandro Amorim to Manaus. Always a visionary and with the mission of running the company's branch in the capital of Amazonas, he took the first steps towards consolidating Pará Cabos in the market.
"We arrived in Manaus in 1998, when the city was experiencing technological developments, with the growth of structured cabling. The evolution of the city was our evolution. We stayed at a location on Rua Ferreira Pena for a year, but the business grew and we had to move to another, larger location, in Petrópolis",

recalls Rafael Amorim, partner and commercial director of the company.
With the death of its founding partner in 2017, partners Rafael Amorim, Vanessa Amorim and Guilherme Amorim had to give the company a new direction.
"The desire to grow and maintain his legacy drove us. We saw our revenue and number of employees double. We are living in a new phase, but we have not lost the essence of maintaining good service to our customers. This is essential in any company",

highlights Rafael.
With engineering companies, resellers, integrators and installers in its service portfolio and with major suppliers such as Furukawa and Intelbras, Pará Cabos is located at Rua Benjamin Constant, 640, in the Petrópolis neighborhood.
*With information from consultancy
Read more:
Technical education center celebrates 14 years in Manaus with educational programming
Gênesis: Entrepreneurship incentive program in the Amazon with open registration
"Liderar": Professional training project with registrations open at AM