See parties in SP that mix aspects of black music – 11/17/2023 – Bars and nightlife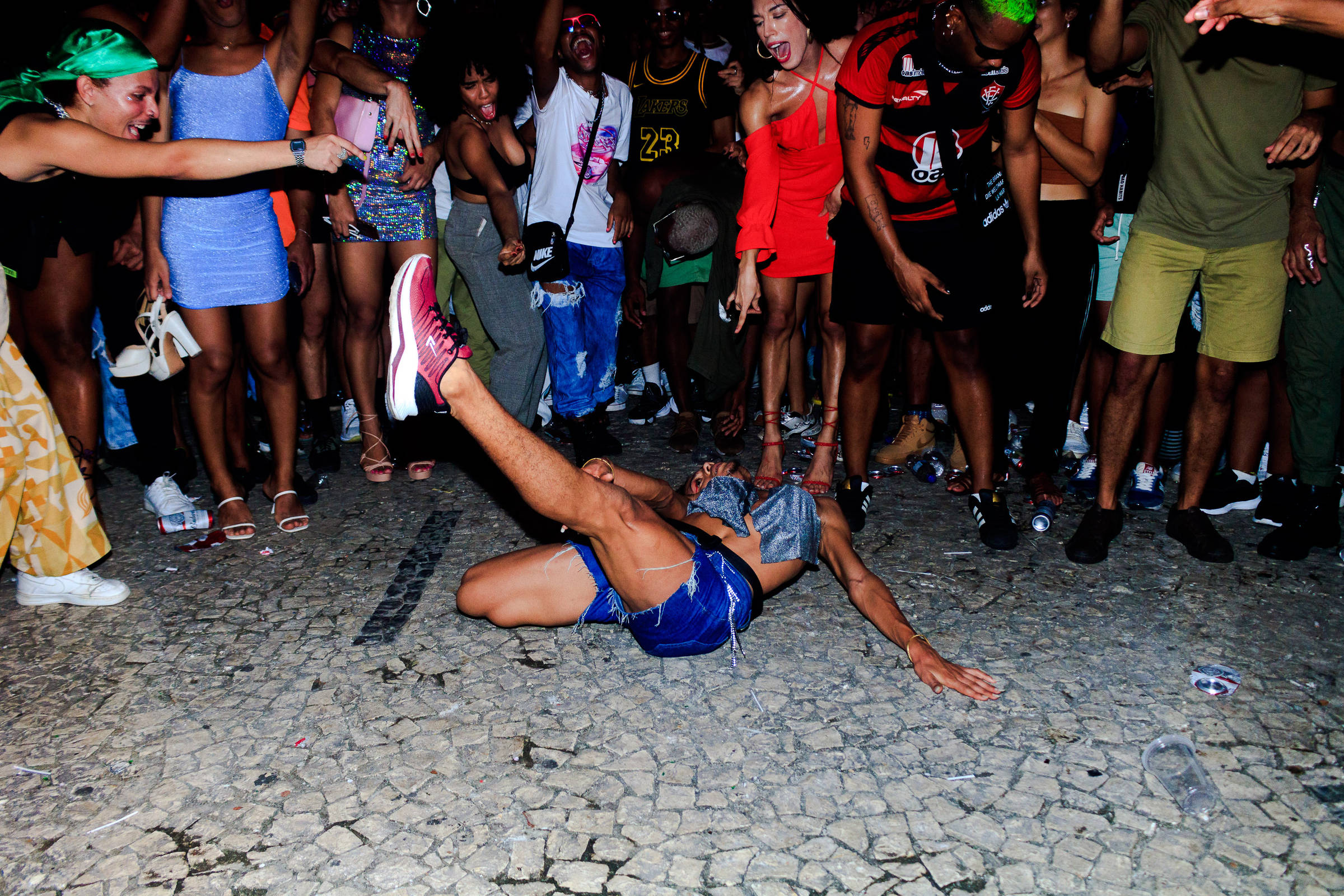 Parties such as Batekoo, Afrojam and Perifa no Toque, dedicated to black music, consolidated their place in the São Paulo nightlife calendar. More than just ballads, they are a point of experimentation for independent artists and act as a safe haven for black youth who want to see themselves in more spaces in the city.
Examples of the different musical aspects presented include the musical sets curated by the trio of DJs Nyack, Marco and Dandan, who explore genres such as R&B and rap at the São Paulo party Discopédia, or the samba circles at Poeira Pura.
Discover, below, a selection of these parties and the agenda of the next editions already announced. Some of them take place on the weekend before Black Awareness Day, this Monday (20).
Afrojam
The project, which debuted in 2019, brings together independent black artists in a format inspired by the old jam sessions of American jazz clubs, where the stage was a space for improvisations between musicians. The next edition of the party is scheduled for the closing of the Black Film Festival, on Saturday, at Centro Cultural São Paulo
São Paulo Cultural Center – r. Vergueiro, 1,000, Liberdade, Instagram @afrojamsp. Sat. (18), at 7:30 pm, Free
---
Baile dos Escurinho
The event focuses on musical diversity in dances that take place once a month in the capital of São Paulo. The parties explore rhythms such as funk, trap and reggae.
Instagram @bailedoescurinho
---
Batekoo
Created in Salvador in 2014, the party is already well known among the black and LGBTQIA+ communities of São Paulo, Recife and Rio. Currently, there is a festival that welcomed attractions such as Ludmilla, Liniker and Gaby Amarantos here. The platform also has a label, Batekoo Records, which has released tracks by artists such as Deize Tigrona, as well as an educational arm that offers training courses. The date for the next party in the capital of São Paulo will be confirmed through social media.
Instagram @batekoo
---
Discopedia
DJs Nyack, Marco and Dandan lead the program for the party that has been taking place since 2012, completely dedicated to promoting vinyl records and sounds such as hip-hop and R&B. It usually takes place on Tuesdays, but there are special editions, such as this Saturday (18). Previous parties have already highlighted the discography of names like Lauryn Hill and Beyoncé.
Jai Club – r. Vergueiro, 2,676, Vila Mariana, Instagram @_discopedia. Sat. (18), 11pm. From R$30 at Hoppin
---
Black DJing
The principle of this party created in 2019 is to shed light on the cultural production of black and peripheral youth in São Paulo and Rio. The curatorship gives space to new artists and musical selections that emphasize Afro musicality — with genres such as afrobeat, pagodão baiano and funk. It takes place on the last Fridays of the month, at Aparelha Luzia, and also prepares its festival in the same place.
Luzia device – r. Apa, 78, Campos Elíseos, Instagram: @discotecagempreta. Festival: Fri. (24), at 10pm. Free collaborative entry (pay as much as you want and can). Festivities: last Friday of every month
---
Perifa no Toque
Funk and its sonic aspects rule the night, whose objective is to create leisure spaces for people on the outskirts of the city center, with attractions such as DJs and MCs. The date of the next edition will be announced on social media.
Instagram @perifanotoque
---
Pure Dust
Created by Mateus Professor and Rogério Família, the samba circle already has monthly editions in Belo Horizonte, Rio de Janeiro and São Paulo — here they take place on the first weekend of each month. The presentations, which sell out quickly, are traditional, performed without microphones or speakers. The next São Paulo editions are scheduled for December 2nd and 3rd, with the presence of the original roda and DJ Fidelis.
ZN Warehouse – r. Severa, 212, Vila Maria Baixa, Instagram @poeirapura. Sat. (2/12), from 4pm to midnight. From R$20 at Sympla
---
Samba do Cruz
This traditional samba that takes place three times a week at the headquarters of a sports club founded in 1958 begins with a musical selection by DJ Nó, who anticipates the circle that fills the court at around 11pm. The audience that gathers there is mostly black and the music includes Umbanda songs and classic songs of the genre.
Samba do Cruz – Espaço Cruz da Esperança – r. Marambaia, 802, Casa Verde, Instagram @samba_do_cruzz. Fri., Sat., and Wed., check the schedule on Instagram. Free