Research shows that half of Amazonians believe in Black Friday discounts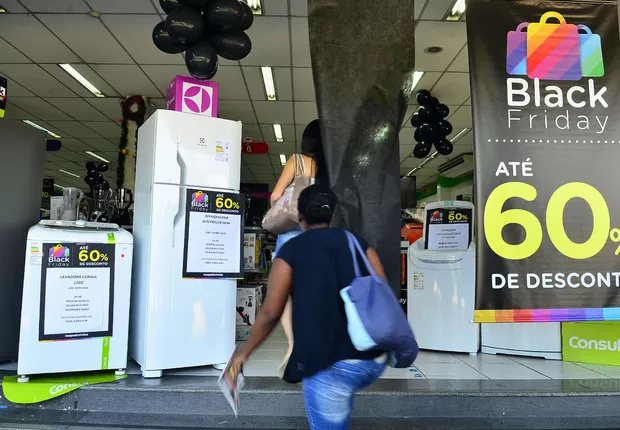 Survey
Research shows that the majority (24%) will spend between R$101 and R$500
Manaus (AM) – Brazilians have already adopted "Black Friday", a traditional shopping date in the United States. A survey carried out by the TIM Ads platform, which maps consumption habits of the operator's customer base, shows that practically all Amazonians (98%) are aware of the date and, of these, 61% intend to make a purchase during the promotion period.
The survey, which interviewed around 3 thousand Amazonians, with a predominantly young audience (79% up to 34 years old), still shows that the majority (24%) will spend between R$101 and R$500, followed by those who will spend R$ 500 to R$1,000 (19%) and from R$1,000 to R$2,000 (18%). Only 10% will invest more than R$2,000 in purchases. Another 17% will spend less than R$100.
Regarding price drops, the survey showed that 54% of respondents believe that prices are lower during Black Friday. Saving money and stopping shopping for a while to take advantage of promotional values ​​is a behavior cited by 17%, but there are those who say they take advantage of the date to purchase items that have been on their wish list for a while (15%). Furthermore, 19% say they take advantage of the date to buy Christmas gifts for friends and family in advance.
Clothes are at the top of the wish list of 24% of respondents, followed by household appliances with 20% and electronics, the purchase goal of 19%. The survey also wanted to know about preferred payment methods and PIX is the most cited by 40% of people, while credit cards are expected to be used by 17% of people within this group of consumers.
About TIM Ads
TIM Ads is a platform for quick withdrawals from TIM's base of 38.9 million prepaid customers, which rewards them with data and recharge bonuses.
It is an online business tool, with results measured in a short time, which can be used by corporate clients and social organizations to study target audiences, including in a georeferenced way, in order to research behaviors, needs, desires and validity of solutions for society and the market.
*With information from consultancy
Read more:
In Manaus, Dr. Thomas Foundation opens registrations for public competition
Parintins Dairy receives certification and can sell artisanal cheeses throughout Brazil
Companies in Amazonas discuss ways to reduce corporate health plan accidents