Petrobras signs partnership to develop wind energy generator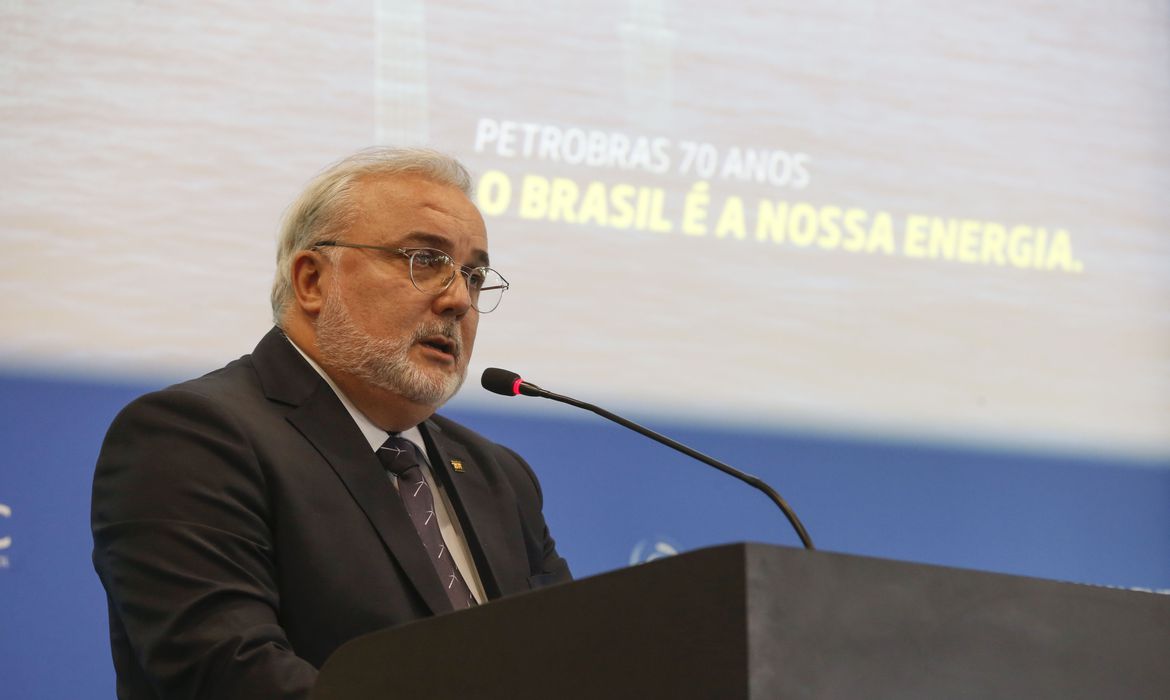 Partnership
Agreement was reached with the electrical and electronic equipment company WEG
Petrobras reported this Wednesday (13) that it signed a partnership with WEG, a global Brazilian electrical and electronic equipment company, for the development of a wind turbine (generated by wind power) in Brazil. According to Petrobras, the wind turbine onshore (on land) will have a capacity of 7 megawatts (MW) and will be the first of its size to be manufactured in Brazil.
For this project, which is already underway, Petrobras will invest R$130 million. The agreement provides for the development of technologies for manufacturing components and the construction and testing of a prototype, with technical and commercial counterparts for Petrobras. WEG predicts that the equipment will be able to be produced in series from 2025.
"The partnership with WEG foresees the development of the largest wind turbine in the country, with a capacity of 7 MW, enough to supply, alone, a city of 16,880 inhabitants", said Jean Paul Prates, president of Petrobras. Prates spoke about the partnership with WEG during WindPower, an event being held at São Paulo Expo, in the capital of São Paulo.
The wind turbine will be 220 meters high from the ground to the tip of the blade, which is equivalent to six statues of Christ the Redeemer. The structure will weigh 1,830 tons, which is equivalent to the weight of 1,660 popular cars.
According to the president of Petrobras, this project represents an "important milestone" for the company as it "will increase its knowledge in wind energy technology, in addition to contributing to boosting the energy transition in Brazil, in partnership with a company that stands out in innovation for development of solutions in energy efficiency, renewable energy and electric mobility".
"Today will be a milestone in the history of Brazil in wind energy", said WEG's executive director, Harry Schmelzer Jr. "This will be very important for wind energy investments in Brazil and will also be a milestone for WEG", he highlighted.
According to the director of Energy Transition and Sustainability at Petrobras, Maurício Tolmasquim, the partnership is of mutual interest.

"Petrobras is getting into this because it is important for the country, but also because it is important for Petrobras. We will have royalties, we will have preference in the acquisition of machines. There is the issue of a state-owned company looking at the country's interests, but also of us looking at the company's interests. And both issues are included in this partnership."
In May this year, the National Bank for Economic and Social Development (BNDES) closed financing of R$59 million for the development of a new WEG wind turbine "which will allow the generation of energy more efficiently in wind farms located on land". According to the bank, the high-power equipment (7 MW) will be the largest in operation in the Brazilian market and will enable the reduction of total investments for the installation of new parks and carbon emissions.
read more
Petrobras selects 31 projects in the 1st phase of the social and environmental program
Petrobras: net profit falls 24.6% compared to the previous quarter
Petrobras shares sink with new gasoline cut