MC Daniel is seen with ex-BBB in a restaurant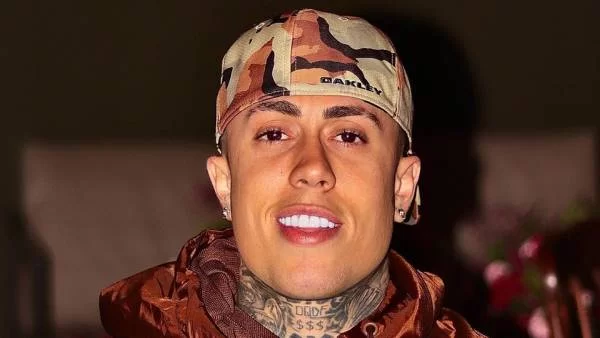 New affair
The idea was to have a moment of privacy with the ex-BBB, but the two couldn't go unnoticed
It looks like the line has moved on for MC Daniel. Recently separated from Mel Maia, the funk singer was seen with Larissa Santos, who participated in the last edition of Big Brother Brasil (BBB), in a reserved space in a restaurant.
According to information released by the Instagram page Condomínio da Fifi, the singer went to dinner with the girl after enjoying The Town, a music festival in São Paulo, this Sunday (10).
The idea was to have a private moment with the ex-BBB, but the two couldn't go unnoticed. The news went viral and surprised fans of the ex-couple, who were expecting a comeback.
"Imagine if it was Mel showing up with someone else less than 15 days after breaking up. In short, hypocrisy", commented one internet user. "Mel didn't want him"mocked another. "The woman is beautiful, see!? I was rooting for him and Mel, but they are separated."defended a third party.
"We are no longer a couple"
On the 29th, Mel Maia used social media to comment on her relationship with MC Daniel. Rumors of the breakup began last weekend, when internet users missed the actress at the funk singer's birthday celebration. "We are no longer a couple, but we remain friends"he wrote in an Instagram story, putting an end to speculation.
"My relationship with Daniel arose out of friendship. We love each other, respect each other and want the best for each other. And we decided together to preserve this very important feeling",

completed.
According to Mel, the announcement was made due to his very transparent relationship with his fans and, therefore, he needed to announce the decision. "I root for him. And he for me. And we continue like this! To the fans and friends, I leave my love and thanks for always respecting us."he assured.
This is the second time the couple has separated. In June they had said that they would no longer be together, but at the beginning of this month, they got back together, after returning from a trip to New York, in the United States. They had been together since October last year.
*With information from Metrópoles
Read more:
Bruno Mars drives fans crazy with 'hi, gone', sex appeal and charisma
Vocalist of pagode group Molejo is diagnosed with pulmonary embolism
Former president Bolsonaro is hospitalized to undergo surgery