'Far from everything being fine', says Ana Hickmann about her husband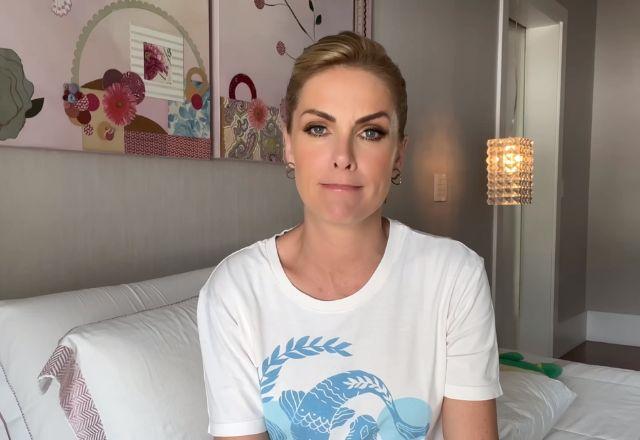 Violence
Presenter filed a police report against Alexandre Correa
Presenter Ana Hickmann shared a video on her social networks, during Thursday (16), where she spoke about the police report registered against her husband, Alexandre Correa, in which she reports having been attacked after an argument. The presenter said she felt hurt, reinforcing that she still does not feel ready to detail what happened.
"This time I'm not going to open my video saying: 'Hi, guys, how are you?', because everything isn't okay. It's far from okay. But just like I said when I went back to work, I'm not ready to talk about certain things yet, because it's very hurt here. But I promise I will do it very soon", said Ana.
In the statement, the presenter highlighted that, in addition to being a woman, she is a mother, and therefore will defend her son in every way. Ana also commented that what happened to her, unfortunately, happens to many other women, but that, together, they could change this scenario. She ended the video by thanking the public for their support and support.
"What I have to say is thank you for all the support and all the expressions of affection, messages, notes that I received", said Ana. "I won't stop, I won't stop living, I won't stop being happy , I won't stop fighting, I won't stop taking care of my son. Nobody is going to stop me", added the presenter.
Ana Hickmann called the police against her husband last Saturday afternoon (Nov 11), after an argument. In the police report, the presenter reported having suffered bodily injury and domestic violence. The accusations were rejected by Alexandre Correa, who later admitted that he lied when denying the attacks against the presenter.
"I'm sorry. It's a feeling I didn't even know existed. When you have cancer and almost die you lose the feeling of fear. I am not afraid of anything in life or death. What I'm afraid of is the approaches I have in life", Alexandre told Primeiro Impacto.
*With information from SBT News
read more
After aggression, does Ana Hickmann's husband have the right to share assets?
Ana Hickmann thanks you for your support and comments on her husband's case of aggression
Remember "domestic accidents" suffered by Ana Hickmann