Extension allows you to read deleted messages on WhatsApp – 09/18/2023 – Tech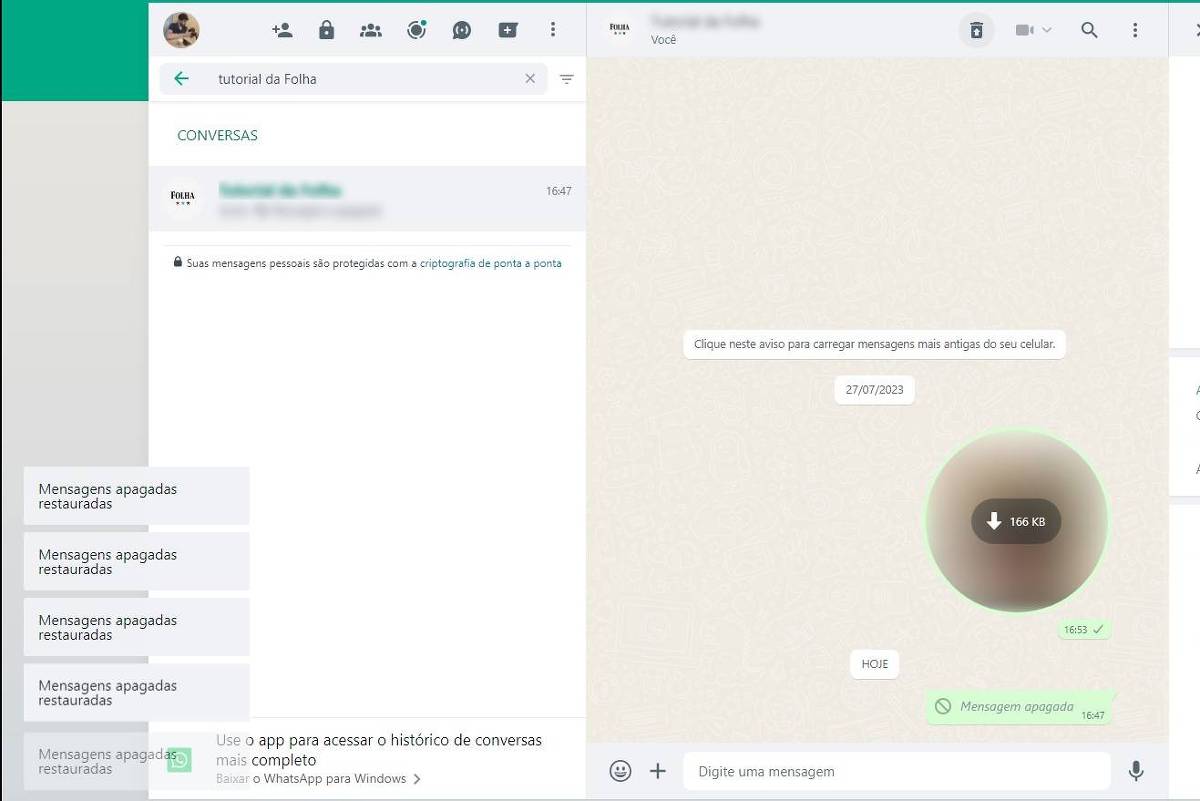 An extension on Google Chrome provides the option of recovering text messages deleted by contacts while the user is online on WhatsApp Web. Wa Web Plus, of Turkish origin, adds functions to the browser version of the most used messenger in Brazil.
Most of these features are privacy features and are useful for protecting messages on the large screen of your computer or notebook. With the extension it is possible to erase messages, names and photos of contacts or add a password to access conversations.
The extension, on the other hand, does not explain by what means it allows snooping on deleted messages, but it guarantees that it does not save users' messages. Privacy notices state that the program accesses data saved in the browser and processes it locally on the computer, without sending it to other servers.
It is always necessary to be careful when installing browser extensions, as they can access and control the functionality of the internet program. WA Web Plus, however, is reviewed by Google programmers, who attest to its security.
Also in the area of ​​privacy, the extension also allows you to hide your online status and the "you are typing" information on WhatsApp Web.
Learn how to install the extension:
Access the Chrome Web Store page (Google Chrome extensions and themes store)

Search for WA Web Plus for WhatsApp

Click "Use in Chrome" and confirm your choice in "Install extension"

Access WhatsApp Web

Click the puzzle piece button in the top right corner of the screen

Select WA Web Plus for WhatsApp

Select privacy options and activate the features you want

To recover deleted messages, simply click the trash icon next to the contact or group name*
*It is only possible to recover deleted messages received while the user is online on WhatsApp Web. The feature also does not recover audios, images and videos.
The extension also offers three paid subscriptions, with extra features, ranging from US$11.99 (R$58) to US$39.99 (R$194) per month. These versions offer automatic responses, live streaming, message scheduling, and integration with marketing platforms.