DW! Talks: Event in the architecture and design sector with a talk by Hans Donner in Manaus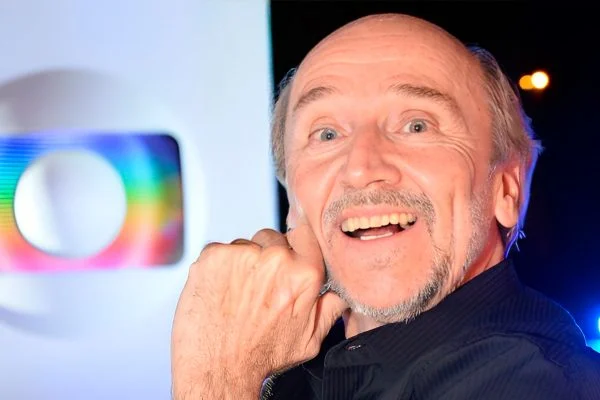 professionals and enthusiasts
The event seeks to provide a cultural and creative dive into the universe of design and architecture in the region
Manaus (AM) – Club&Casa Design is about to bring DW to Manaus for the first time! Talks. Scheduled for the 23rd, at Contemporâneo Eventos, located in Largo São Sebastião, next to Teatro Amazonas, at 4:30 pm, solidifying itself as a meeting for professionals and enthusiasts of design, architecture and construction.
The event will feature the participation of 25 associated stores, representing the segments of custom furniture, loose furniture, solar energy, glass and frames, pictures and moldings, metalwork, paints, curtains and blinds, automation, marble work, lighting, flooring and coverings and dishes and goals. The event is only possible thanks to the commitment and investment of businesspeople associated with Club&Casa Manaus.
The highlight of the program is the lecture by the renowned Hans Donner, master in the art of innovation combined with design and "wizard" of Rede Globo vignettes. Born in Germany and raised in Austria, Donner studied graphic design at the Vienna School of Design before moving to Brazil in 1975.
Responsible for shaping Rede Globo's visual identity, Hans Donner revolutionized 3D design and established visual standards that became a global reference. His works were acclaimed at international exhibitions, consolidating him as one of the most respected names in design and innovation of the 20th century.
Thiago Sodre, CEO of Club&Casa Design, states that it is a great pleasure to promote the meeting of professionals in the sector.
"We are happy to hold the first edition of DW! Talks in Manaus, a region that stands out on the national scene in the creative community of design, architecture and civil construction",

states.
DW Talks aims to offer cultural, emotional and creative immersion, with the presence of renowned professionals. In addition to the lecture, the event offers a suitable space for networking and development.
"Perform a DW! Talks in Manaus is turning a dream into reality. For the first time, we took one of the biggest design festivals in the world to the Amazon region, convinced that it will be the first step of a long journey together",

comments Lauro Andrade, creator and CEO of DW! Design and DW Week! Tour.
About Club&Casa Design
Founded in 2015, Club&Casa Design is focused on experience, recognition, training and business viability for professionals in the architecture, interior design and civil construction segments. In recent years, hundreds of millions in business have been transacted through the program, which works as a relationship club for more than 30 segments of the construction industry.
By 2023, CEO Thiago Sodré expects to broker R$1 billion in deals and close the year with more than 950 active companies as members, among 25 thousand architecture and design offices across the country. In 2022, Club&Casa Design closed the year with a balance of R$22 million and growth of 70% compared to 2021. This year, the expectation is to reach R$35 million.
Today, Club&Casa Design operates in 15 states across Brazil. In 2023, the objective is to simultaneously strengthen the four corners of Brazil, such as the North and South regions of the country, with market expansion in Manaus, Belém, Macapá, Balneário Camboriú, Joinville the company has already started actions in Rio de Janeiro, Espírito Santo, the Cariri Region and the São Francisco Valley and Rio Grande do Sul. Club&Casa Design today has more than 100 employees.
*With information from consultancy
Read more:
Maintaining competitiveness in the Manaus Free Zone is a priority, says Bernard Appy
Investments in floating architecture
Cidarta Gautama gives tips for creating designs integrated with the cultural and environmental diversity of the Amazon