ChatGPT: meet the woman who took command of OpenAI – 11/18/2023 – Tech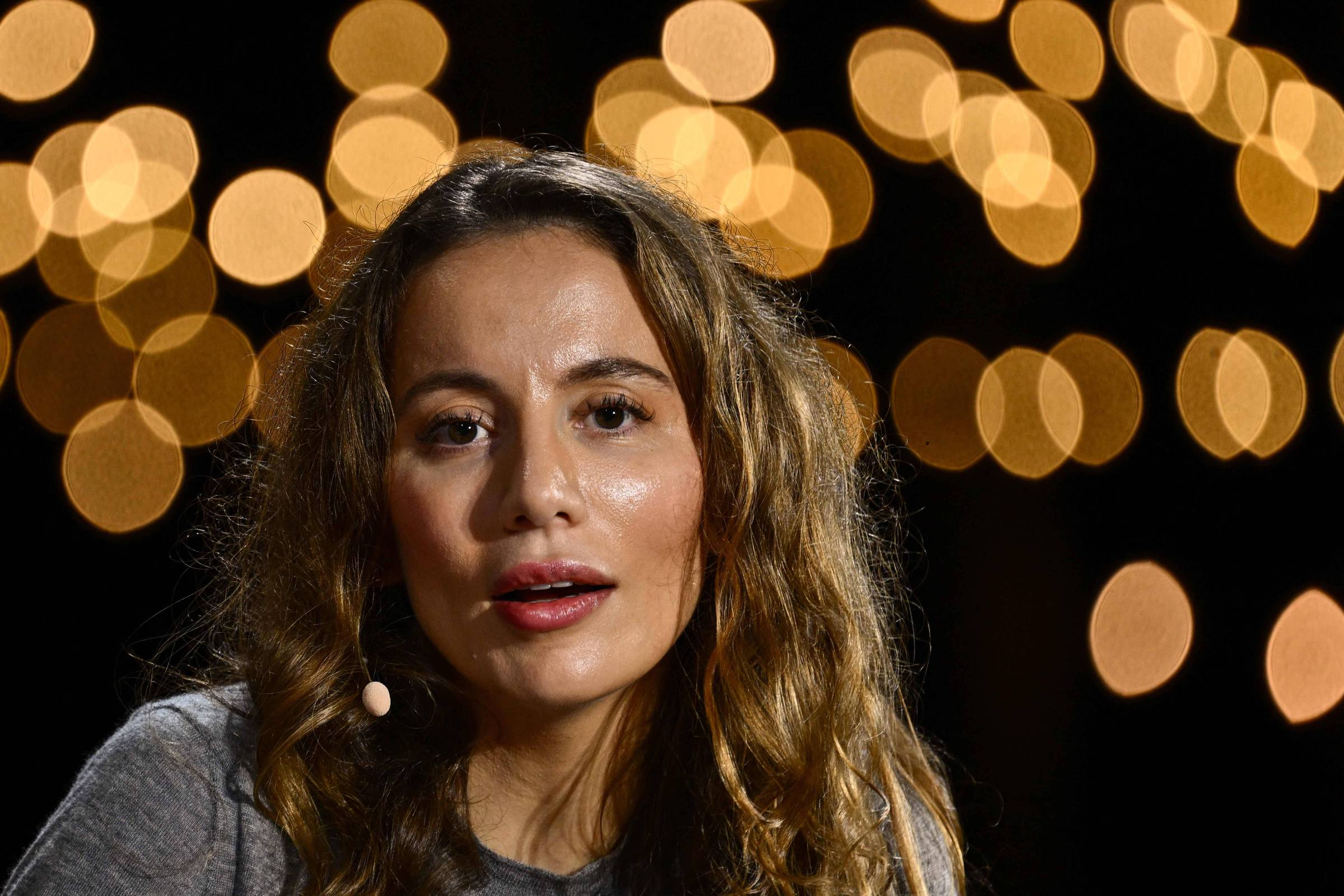 With Sam Altman's departure from command of OpenAI, then technology director Mira Murati takes on an interim role as executive head of the artificial intelligence startup responsible for developing ChatGPT.
According to a note from OpenAI's administrative board, released this Friday (17), Murati will lead the company until the permanent appointment of a new chief executive
.
Find out more about the woman behind the most popular artificial intelligence platform of the year in the text below.
For Mira Murati, chief technology officer at OpenAI, the night of November 29 was no different than any other. She returned home that night after her team completed the launch of an experimental product: ChatGPT.
ChatGPT was planned as a research demonstration. That plan changed drastically when the chatbot reached 1 million users within five days of launch.
Murati, who was at least an order of magnitude below expectations, realized that the company was at the forefront of a race to commercialize generative AI — artificial intelligence systems that can quickly generate human-like text, images and content.
"That reality check was incredibly important in figuring out what to really prioritize and where to go next," said Murati, who led the company's 375-person technology team then under former chief executive Sam Altman. "We definitely had a major shift when we decided to build a product and deploy the technology."
Murati went on to lead OpenAI's efforts to position ChatGPT as a standalone product, looking for ways to leverage its popularity with tens of millions of consumers following the chatbot's extraordinary rise. But she insists that despite new financial imperatives, the company's core ambition has not changed.
"Our mission is to achieve artificial general intelligence and figure out how to deploy it safely," she said, referring to future software that could perform a variety of human-level cognitive tasks. "So we're always very careful not to lose sight of that."
Meanwhile, the company is reshaping the technology industry. The launch of ChatGPT, which reached 100 million weekly users according to a recent statement from OpenAI, led technology giants like Google to redesign their AI strategy and hastily launch competing chatbots. Companies around the world began experimenting with technology believing it could transform industries such as media, finance, law and professional services.
Shortly after the launch of ChatGPT, Microsoft agreed to make a "multi-year, multi-billion dollar" investment in OpenAI, estimated at US$10 billion (about R$49 billion). The Seattle-based group is also incorporating the underlying technology into its suite of Office productivity applications, a profitable base of hundreds of millions of large enterprise customers.
The chatbot helped clarify to Murati and OpenAI's senior leadership the clear business value of generative AI. "Our deployment strategy has now expanded to the ChatGPT platform, where we have a direct relationship with the user," she said. "We can ask them about their feedback, their preferences, and use that feedback to improve the code."
A mechanical engineer who previously worked at an augmented reality startup called Magic Leap and electric car maker Tesla, Murati joined the company in 2018 when it was still a nonprofit research lab. Now, she oversees the mass distribution of OpenAI's products, including the Dall-E AI image generator, the Codex AI code generator, and ChatGPT.
Since she joined, her role has evolved into testing OpenAI's technology in the real world so that industry partners can build versions of AI products in areas such as education, financial services, law and healthcare.
Murati's team has begun work to offer a commercial subscription to ChatGPT, which will allow customers to customize versions of ChatGPT for specific purposes. They've also released so-called Plugins, which allow users to stay within ChatGPT while performing tasks like browsing the web, buying groceries, and reserving restaurant tables through services like Instacart and OpenTable.
Today, OpenAI, like many Silicon Valley software companies, presents itself as a "platform" company, with two types of offerings: one is its API, or application programming interface, which allows third parties to integrate the company's software. OpenAI in its paid products, and the other is ChatGPT. Microsoft, its largest shareholder, will be a third independent revenue channel.
"[O ChatGPT] it allows us to reach people directly, collect feedback and make our models more aligned, more useful," said Murati. "And [a API] It's a platform that allows others to build on top of our models."
OpenAI's API customers include a variety of companies, such as education startup Khan Academy, social media company Snap, and asset managers like Morgan Stanley Wealth Management. Everyone pays to adapt the tool to their individual needs. OpenAI, which reportedly made $28 million in 2022, projected it would make $200 million in 2023.
The company needs to increase revenues to finance the high computational power costs required to train and run large AI models, with Altman recently describing the company as "the most capital-intensive startup in Silicon Valley history."
Estimates put ChatGPT's operating costs, assuming 10 million monthly users, at $1 million per day. Microsoft CEO Satya Nadella stated that Microsoft has built a supercomputer to handle OpenAI's work and that it can now perform some AI calculations at half the cost of its competitors.
The potential risks of AI software, especially as it becomes more powerful, are on the minds of policymakers and the business and research communities.
Among these challenges are the spread of AI-generated manipulation and disinformation. In the longer term, there are concerns about existential risks from AI technology that may behave unethically without a sense of human morality.
Last month, 350 industry experts, including Altman, said mitigating the risk of extinction from AI must be a global priority, along with other societal-scale risks such as pandemics and nuclear war.
Murati said he supports the use of "technical barriers" to reduce, erase or even prevent some of these dangers.
"Progress is happening very quickly, obviously," she said. "But today we use these systems more as assistant tools. We don't depend on them blindly or completely. They are more like tools that increase our productivity and creativity."