Busted! Neymar enjoys a night out in Spain with two women, reveals Leo Dias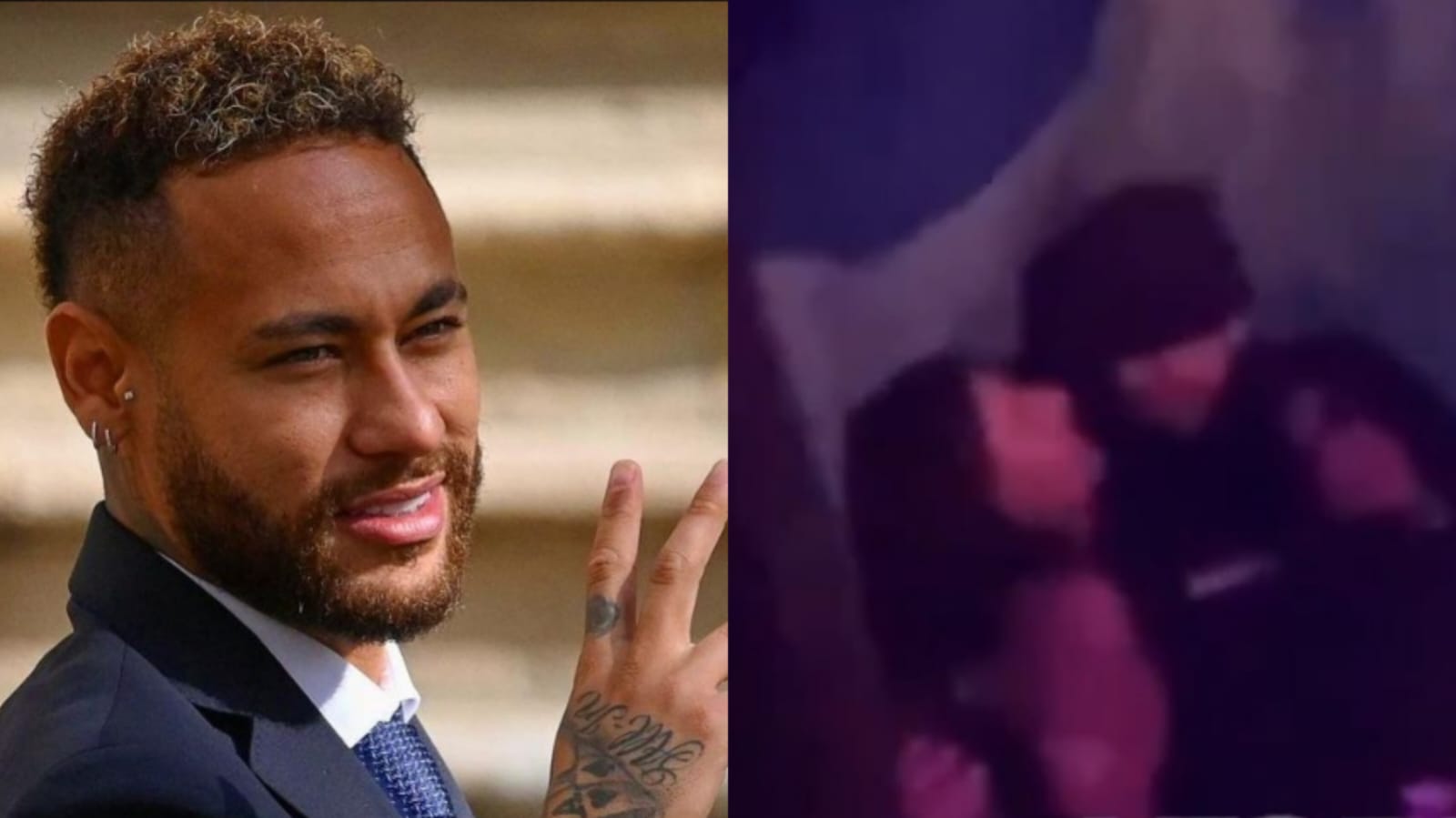 Betrayal
In a video released, Neymar appears enjoying a night out with two women in Spain
Apparently, the reason for the post about loyalty, published by Bruna Biancardi last weekend, has come to light. This is because journalist Leo Dias exclusively revealed a video in which Neymar, who is expecting a child with the influencer, enjoys a night out in Spain alongside two women.
According to Leo Dias, the player was in a nightclub called Sala Apolo, in Barcelona, ​​Spain. He was given time off after the 6-1 defeat of Al-Riyadh and traveled to the Spanish city. In the images, the athlete appears very close to two women, at different times.
According to the columnist, the attacker would be very close to the girls and would have behaved in a very intimate manner, talking in their ears, giving hugs and appearing with his face close to them. Ibai Llanos, Spanish influencer and streamer, shared videos with Neymar, the athlete was wearing the same clothes as he appears in the video obtained by Leo Dias.
Indirect from Biancardi to Neymar
Bruna Biancardi posted an outburst about loyalty on Instagram Stories and internet users soon pointed out that it would be a hint towards Neymar. The influencer, who is pregnant with Mavie, as a result of her relationship with the player, deleted the post soon after, but it had already become a topic on social media.
"If you are not loyal to those who are by your side every day, you are not loyal to anyone",

she stated. Immediately, microblog users said it would be a "shade" for the athlete.
*With information from Metrópoles
Read more:
Kayky Brito presents good clinical evolution, reports medical bulletin
Arthur Aguiar announces end of relationship with Jhenny Santucci after pregnancy announcement
Bricklayer's Glove indicates end of relationship with pregnant girlfriend