BTS' Suga confirms mandatory military enlistment date in South Korea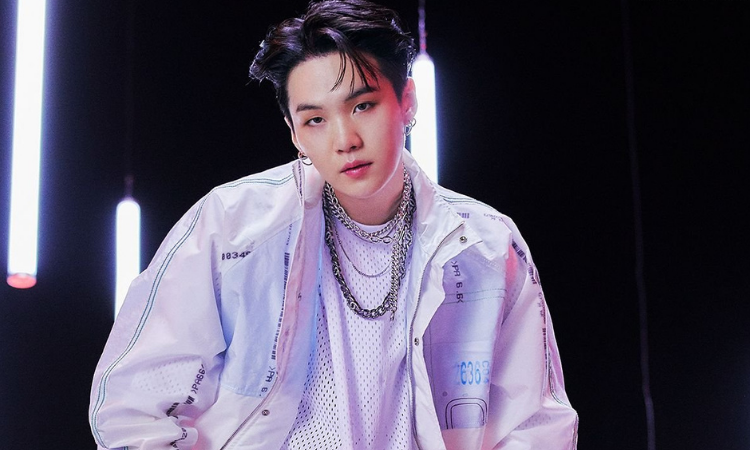 indispensable
Rapper is the third member of the group to enlist in the South Korean army
This Sunday morning (17), the record label BigHit Music, responsible for the South Korean group BTS, released a note officially announcing the enlistment of member Min Yoongi (SUGA, Agust D), which is scheduled for September 22nd.
The rapper will be the third member of BTS to perform his military service after Jin and J-Hope. Previously, in August, the agency had already announced that he was preparing for enlistment without giving a specific date.
Check the note:
Hello, this is BIGHIT MUSIC.

Thank you for your continued support of BTS. We have new information about Suga's military enlistment.

SUGA will start his service [militar] mandatory on September 22nd.
There will be no official events on the day of enlistment or the day he enters boot camp. We kindly ask fans to avoid visiting Suga at his place of work during the period of his service. Please convey your warm support and encouragement only in your hearts.

Additionally, please be aware to avoid being affected by unauthorized tours or merchandise packages that use the artist's intellectual property illegally. Our company will take appropriate measures against attempted commercial activities that use the artist's image in an unauthorized way.

We ask for your continued love and support for Suga until he completes his military service and returns. Our company will also strive to provide the support he needs during this time.

Thanks
The agency's note does not mention anything about how Suga will carry out his military service, whether it will be as an active soldier or a civil servant. In December 2022, South Korean media reported on the possibility that the rapper would go into public service due to the surgery he had on his shoulder in 2020. If he goes into public service, the length of service will be 24 months and The expected return would be for September 2025.
Before entering the enlistment process, the rapper went on a world tour where he promoted his latest album D-day.
*With information from Koreain Magazine
read more
Britney Spears returns to the world of music with the track "Mind Your Business", in partnership with Will.i.am
Ludmilla says she was noticed by Beyoncé during a show in the Netherlands
Rihanna gives birth to second child with A$AP Rocky, says website