Around 63.5% of adults are overweight in Manaus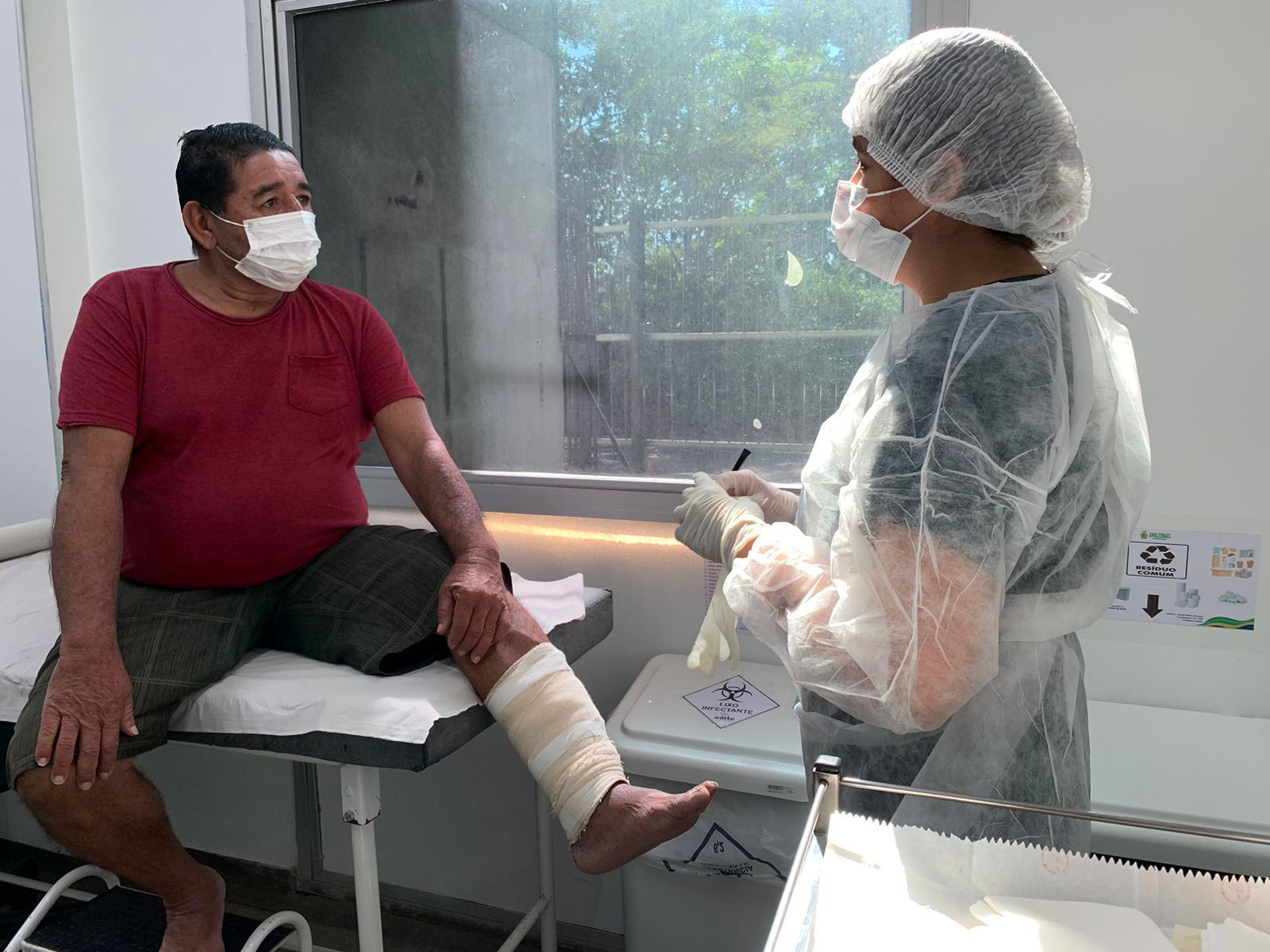 health
Segeam warns of the importance of healthy habits in preventing and controlling the disease
Manaus (AM) – On World Diabetes Day, this Tuesday (14), the Segeam Association (Sustainability, Entrepreneurship and Health Management of Amazonas) reinforces the importance of adopting healthy lifestyle habits, as a way of preventing diabetes, a disease that has the The main risk factors are obesity, consumption of unhealthy foods and lack of physical activity.
Data from the Ministry of Health (Vigitel 2021) reveal that, in Manaus, 63.5% of adults aged 18 or over are overweight, when their BMI reaches a value equal to or greater than 25 kg/m2. Manaus women, according to the study, lead the frequency of being overweight among Brazilian capitals, with 61.8%. Among men in Manaus, 65.2% are overweight, the third highest frequency observed among the country's capitals.
A study by the Pan American Health Organization (PAHO) shows that the number of people with diabetes has tripled in the last 30 years in America and that the increase is related to the growth of risk factors. Data from Segeam, obtained from the epidemiological profile of patients treated in the Diabetic Foot program, indicate a high prevalence of comorbidities, such as hypertension, which are also related to factors such as obesity and sedentary lifestyle.
Developed by the Segeam Association, the Diabetic Foot program has as part of its protocols awareness of risk factors and the need to adopt healthy habits that help in prevention, as well as preventing the disease from worsening. The program is aimed at treating injuries to the lower limbs resulting from Diabetes and is offered in polyclinics linked to the State Department of Health (SES-AM).
Multidisciplinary team
The president of Segeam, stomatotherapist nurse Karina Barros, states that the Diabetic Foot program includes a multidisciplinary approach for comprehensive care for patients, prioritizing the improvement of quality of life and, consequently, control of the disease, preventing its worsening and reducing hospital admissions .
"Services are provided by a team that includes specialist nurses, angiologists, psychologists, physiotherapists, nutritionists and stoma therapists. The objective is to guarantee this multidisciplinary approach, encouraging healthy habits, reducing the need for hospitalizations and amputations resulting from injuries and reducing the cost to the public health network",

highlights Karina Barros.
Diagnosis and treatment
According to the Brazilian Diabetes Society, which coordinates the national campaign for World Diabetes Day, the disease can be diagnosed by measuring the blood glucose level through a simple blood test. If there is a change in the rate, other more in-depth tests must be requested by the doctor, such as a glycemic curve test.
Treatment, explains SBD, involves controlling blood glucose levels to avoid complications, following the guidance of health professionals and, above all, adopting healthy habits. Reducing the consumption of sweets, fats and carbohydrates and practicing physical exercise contribute to controlling Diabetes.
*With information from consultancy
Read more:
Dance, Circus Activities and Gymnastics Congress will be held in Manaus
Prato Cheio and Community Centers do not operate in Manaus
Meet the winners of the 1st Manaus Gospel Arts Festival