Argentina: exchange rate street has a climate of uncertainty after Milei – 11/21/2023 – Market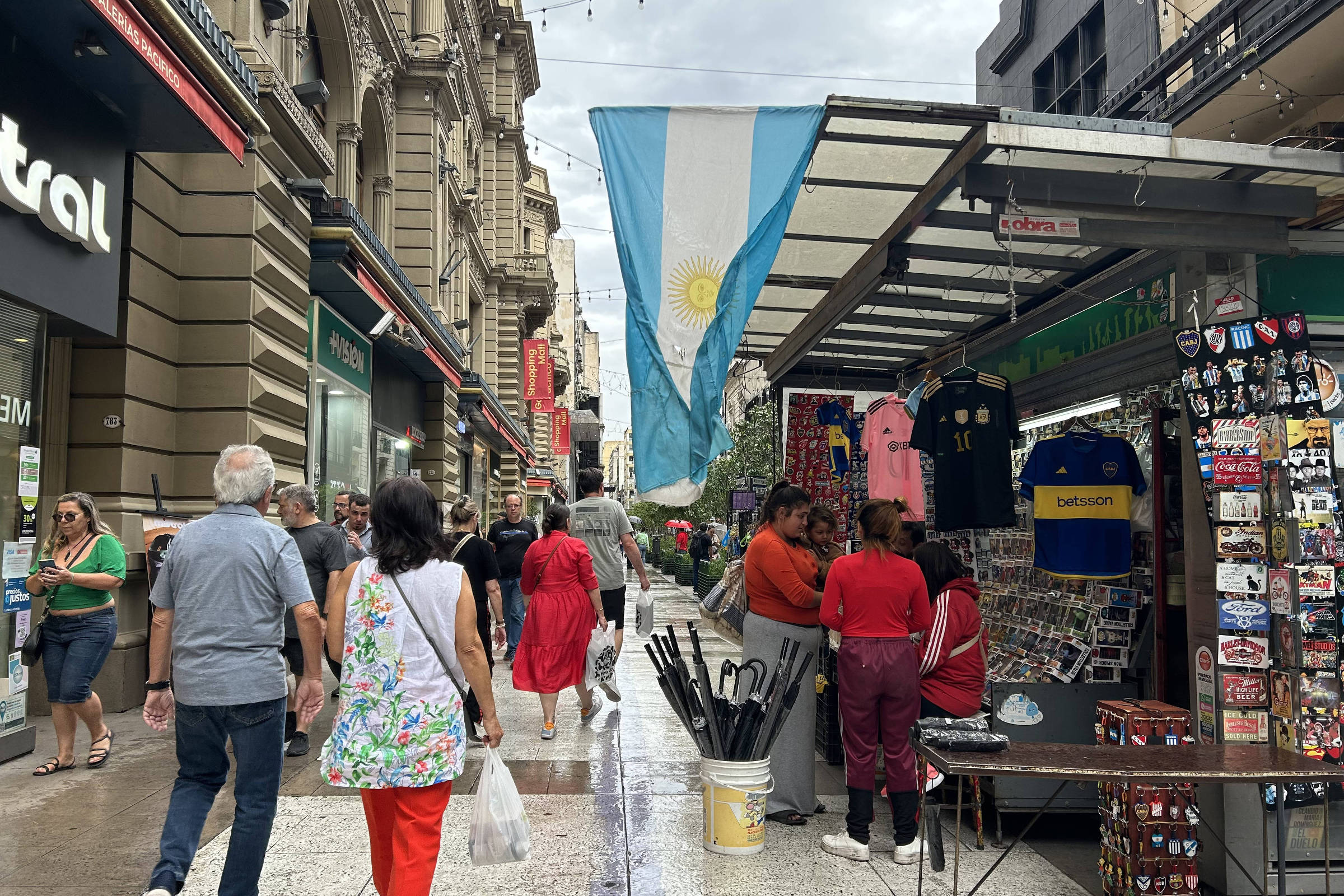 Instability and uncertainty are the words you hear most from the so-called "arbolitos", or "little trees" in the literal translation into Portuguese, after Javier Milei's victory in Argentina. Dollar traders who spend the day on the famous Florida Street, in the center of Buenos Aires, report strange weather this Tuesday (21).
"It's very crazy," says Venezuelan Victor Terán, 63, who, having recently arrived in the country, is still trying to understand how prices are formed in the Argentine parallel foreign exchange market. Like several other vendors on the avenue, he says that the value of the American currency fluctuated throughout the morning and only stabilized in the middle of the afternoon, on the rise.
"People are uncertain, saving their money, because they don't know what will happen," says Emma Díaz, 45, standing under an umbrella and irritated by bad sales. "Today is horrible, I've normally made ten sales at this point, today I only made two", she says. "The problem is that we have half the country that wants this president and half that doesn't", she guesses.
There was great expectation in Argentina about what would happen after the elections with the "blue" dollar, a price that in theory is illegal, but in practice governs prices in commerce and services. The official quotation is considered fictitious, as it is prohibited for the majority of Argentines, in an attempt by the current government to preserve the country's low currency reserves.
Well, with the success at the polls of the ultra-liberal Milei, who intends to launch a plan to dollarize the economy from December 10th, the parallel American currency has in fact risen. It went from 950 last Friday to 1,075 pesos this Tuesday, an increase of 13%, but it was not the explosion that many expected.
This value varied on the corners of Florida Street, where traders usually shout "change, exchange" at each group of tourists or Argentines that passes by. "It's very unstable, because we don't know what Milei will do," says salesman Constante Ramón, 75, complaining that the prices that appear on websites used as references are not real.
"People want the price they see on Google, but it doesn't work like that in 'cuevas' [casas de câmbio paralelas]. My commission is only 30 pesos, if I sell it at the wrong price, I lose money," he says.