Altar SP shows that Recife's food is the best in the world – 11/13/2023 – Restaurants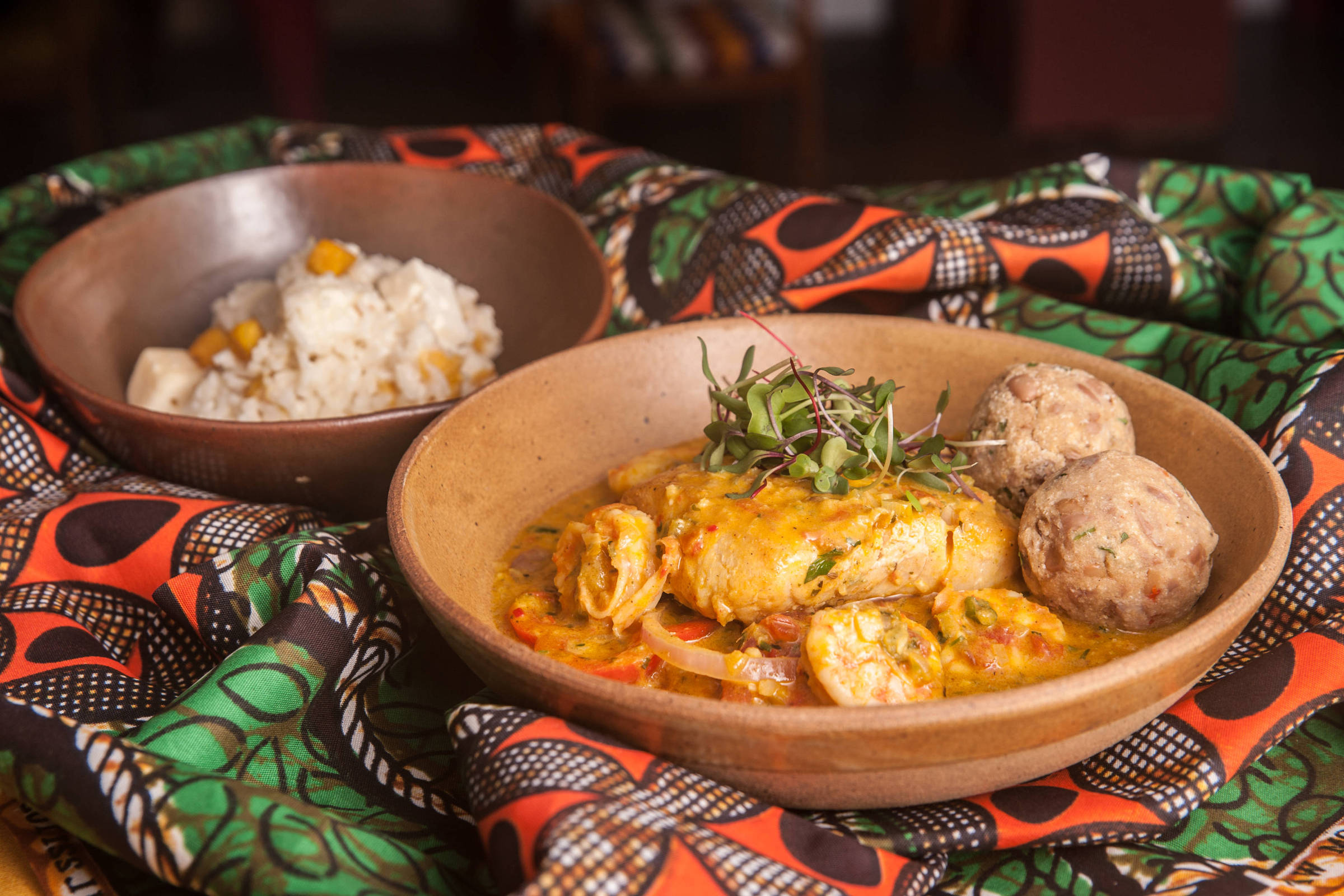 Being from Pernambuco in São Paulo is an experience similar to being Brazilian in Europe. The person discovers that their greatness (for which they have a passion) has no recognition beyond their borders and becomes frustrated when they see their culture being distorted and confused with that of their neighbors.
But, every now and then, someone manages to show the world the genius of this heritage. Dona Carmem Virgínia's food at Altar, Recife's branch of the same name in Vila Madalena, is the newest expression of Pernambuco's superiority in relation to other cultures.
The spacious and pleasant environment, with decor that alludes to Afro-Brazilian culture, may bring to mind the beats of maracatu alfaia. But it is at the table that jingoism finds its justification. There are some of the most important representatives of Recife's gastronomy, mixing coastal and inland food, African ancestry with indigenous and Portuguese touches in delicious delicacies that feel like a hug for those who were far away and are welcomed home by their loved ones.
This is the case of the sururu broth (R$ 29), very creamy and well seasoned. Also the aratu casona (R$55), with meat harvested from the small crustacean with a taste of Recife. The goat sausage with couscous farofa (R$82) is reminiscent of a very homely dinner in Cidade do Mangue. And the pies (R$ 47) offer a dubious experience: the vatapá pie with shrimp is a spectacle, but the kingdom cheese pie was dry and without much flavor, and was the only disappointment.
The menu with almost 50 options renamed with original names highlights popular foods from Recife rarely seen in São Paulo, such as the arrange and the wedding cake. It offers dishes from the cultural mix most associated with Bahia, such as acarajé, shrimp bobó and moquecas; and includes Northeastern dishes common on São Paulo menus, such as carne de sol and baião de Dois. All that's missing is a stewed goat, a sarapatel, a chicken giblet and a chambaril to complete the perfect Pernambuco menu.
But it is especially in the wonder of the cabidela chicken (R$85) that Altar stands out. In a preparation that is almost extinct in SP, two large pieces of very tender chicken are served with a dark, thick and delicious sauce prepared with its own blood. The dish has a full-bodied flavor, with a touch of acidity, a very light sweetness and precise pinches of cumin and fresh coriander that are the hallmark of the Recife dish. It comes accompanied by a broad bean that would be worth a meal on its own and adds a smoky touch to the dish.
Eating at Altar is not exactly a cheap experience. Starters start at R$18, snacks cost around R$50 and individual dishes start at R$62.
If it's difficult to have a complete meal for less than R$100, the option is to check out the commercial lunch menu. Each day of the week, a dish is offered for lunch along with starter and dessert for R$79.90. There are days with baião de Dois, coconut rice with beef jerky, shrimp and African sauce and fish with shrimp and yam puree.
On a recent Friday, the starter was a creative cashew salad with tender bits of the fruit and crunchy nuts. For the main course, a beautiful shrimp bobó and, for dessert, a rice pudding served warm and with a great coconut flavor. Everything's good.
An attentive reader might think that this laudatory review was written by a local, homesick Pernambuco native, and he might be right. But the food at Altar is guaranteed to be enough for a Recife native to enjoy. And you shouldn't go around saying you're from Pernambuco, because it's ugly to humiliate others.