SpaceX prepares 2nd Starship launch – 11/13/2023 – Science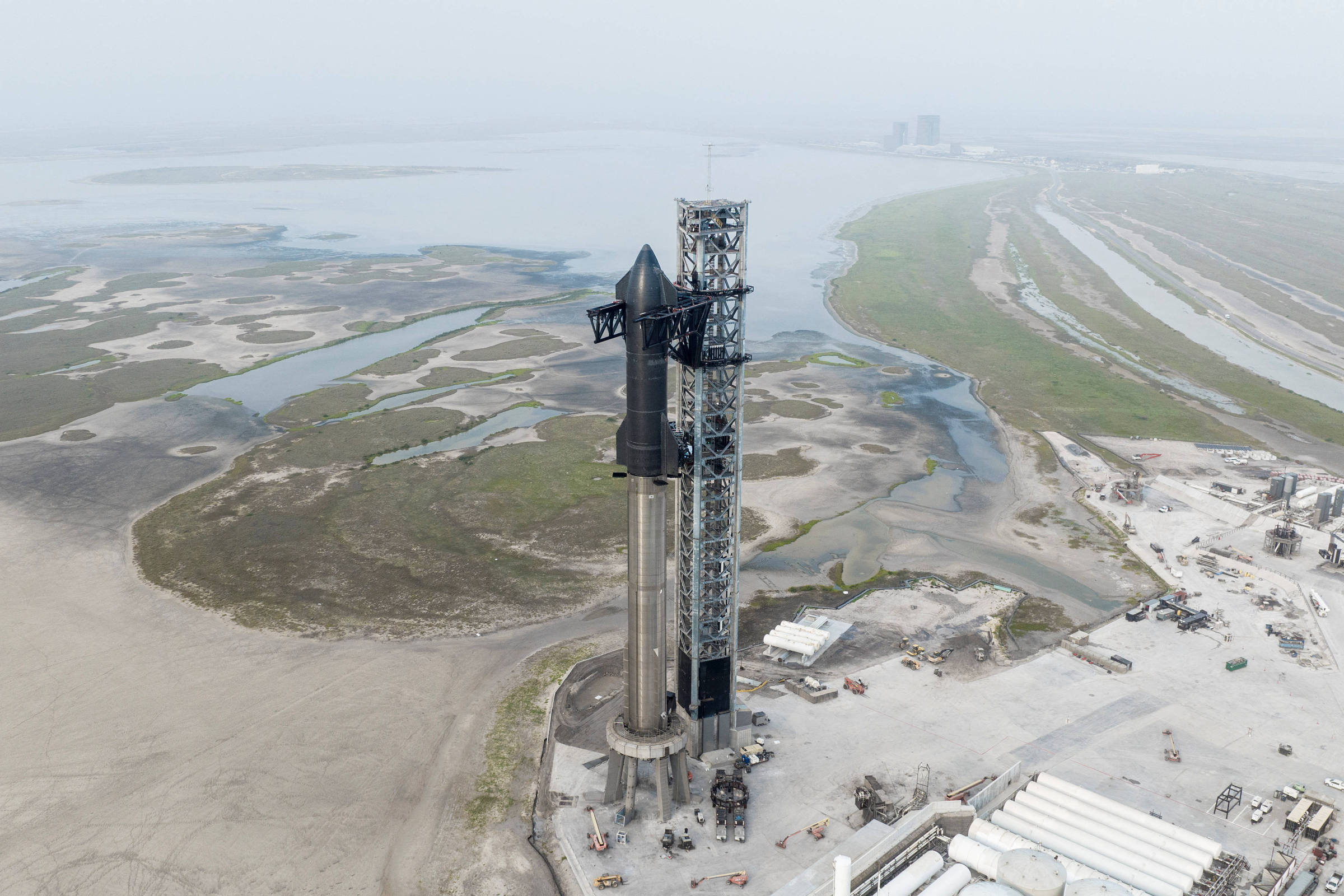 SpaceX is preparing for a second attempt to launch the world's largest and most powerful rocket, Starship, while awaiting authorization from the sector's regulatory agency in the United States.
"Starship is preparing to take off on November 17, subject to regulatory approval" from the Federal Aviation Administration (FAA), SpaceX announced on its social networks.
The American space agency NASA is closely following the development of Starship and is counting on this ship for its Artemis missions to return to the Moon. In fact, a modified version of the ship should serve as a landing module to take its astronauts to the lunar surface.
On April 20 of this year, Starship took off for the first time in its complete configuration from the Boca Chica base, in the state of Texas. However, several engines failed to function and SpaceX teams deliberately caused the rocket to explode after a few minutes of flight.
The FAA then opened a safety investigation, which concluded in late October. The environmental investigation, carried out in collaboration with federal authorities, has not yet been completed.
The first launch generated a cloud of dust several kilometers northwest of the launch pad, which in turn was heavily damaged. Chunks of concrete were catapulted by the power of the engines.
SpaceX then announced 63 fixes for its second attempt, including "redesigning the vehicle's hardware to prevent leaks and fires" and also "redesigning the launch pad to increase its robustness."
Additionally, a water "deluge" system with spray heads that are released when starting the engines was installed and tested to attenuate acoustic waves and limit counterproductive vibrations.
The Starship is 120 meters tall and has two sections: the Super Heavy propulsion stage and its 33 engines; and above is the spacecraft itself, which by extension gives its name to the rocket as a whole.
Its true innovation is that it is completely reusable, and the two stages are designed to return and land on its launch pad, which allows it to reduce costs.
During the first test, these two stages were unable to separate in flight.
This also forced us to modify the separation system, company owner Elon Musk said during a conference in early October.
Musk stated that testing this new system would be "the riskiest part" of the second attempt.