How people with HIV can age healthily – 09/13/2023 – Balance and Health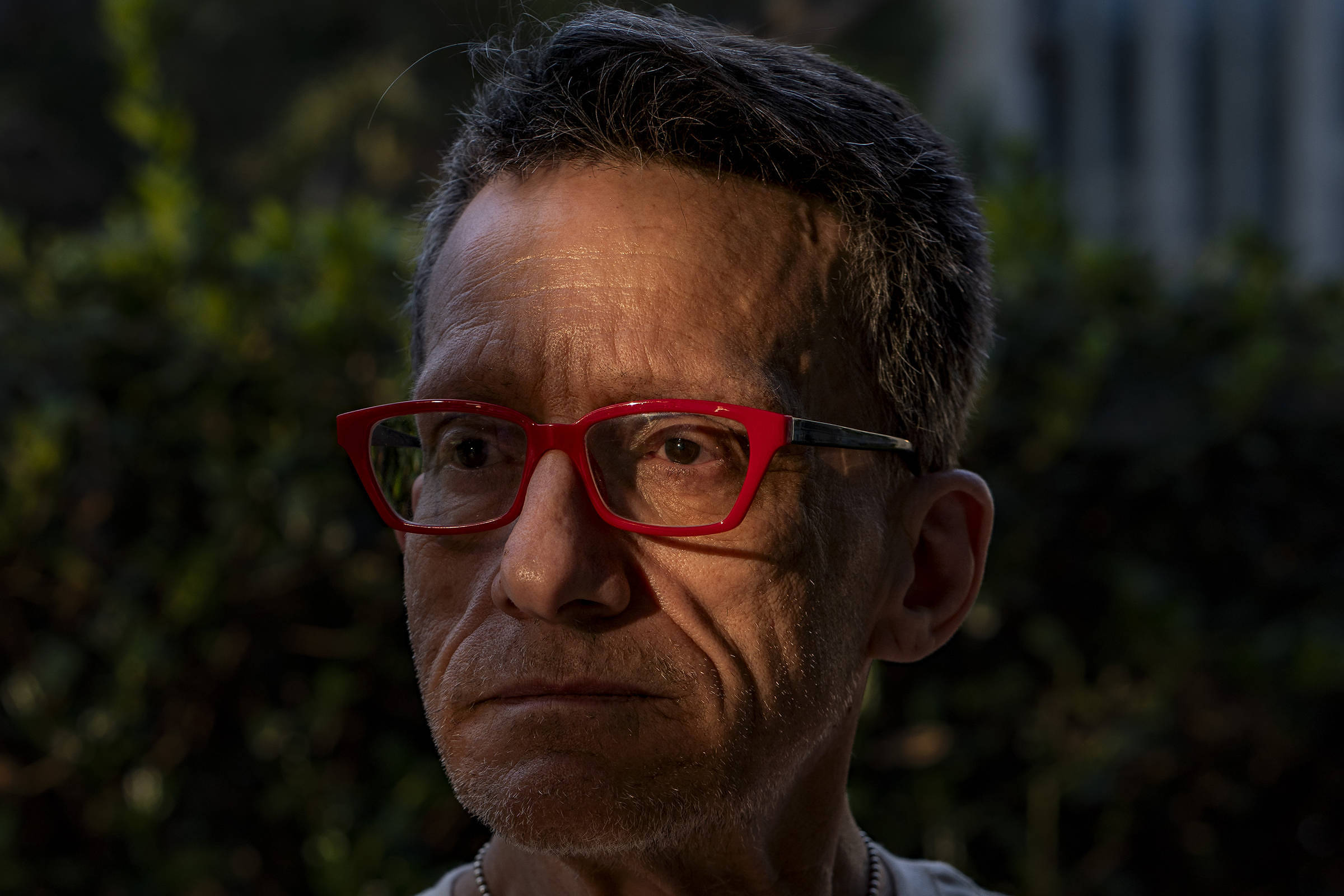 Americans with HIV are achieving what was once unthinkable: a steady march into older age. But from the age of 50 onwards, many people living with the virus face a range of health problems, from heart disease and diabetes to social isolation and cognitive decline.
So the medical research community, which nearly three decades ago developed life-saving drugs that keep the virus under control, is now looking for new ways to keep people with HIV healthier in their later years.
A recent study, for example, showed that a statin significantly reduced the risk of heart attacks and strokes among middle-aged and older adults with HIV, and may reveal biological insights into why this group tends to age more quickly. than others. And a number of academic hospitals have set up specialized clinics for seniors with the virus, offering medical specialists as well as social workers, substance abuse counselors, psychologists and nutritionists.
"I've been incredibly impressed with how care for the elderly population with HIV has really exploded," said Nathan Goldstein, who runs one such clinic at Mount Sinai Hospital in New York. "I get emails every day about new models, new financing. People are paying a lot of attention to that." More than two dozen experts on HIV and aging also expressed optimism, in contrast to the bleaker outlook many had a decade ago.
Researchers often refer to a looming "gray tsunami" of older people with HIV in need of better care. In 2021, 572,000 Americans aged 50 and over were diagnosed with HIV, a 73% increase from 2011.
Today, two thirds of deaths in the HIV-positive population have causes other than the virus. This elderly group faces an increased risk of diabetes, liver and kidney disease, osteoporosis, cognitive decline, and several types of cancer.
But perhaps their most pressing health concern is the doubled risk of cardiovascular disease compared to people who don't carry the virus. Researchers in the Netherlands have estimated that, by 2030, more than three-quarters of that country's HIV-positive population will have cardiovascular diseases, including high blood pressure and cholesterol, heart attacks or strokes.
Looking for a bulwark against this growing threat, the US National Institutes of Health (NIH) invested $100 million in a randomized clinical trial, called Reprieve, which tested a statin medication against a placebo among 7,769 people aged 40 to 75. years old, HIV positive. The volunteers were relatively healthy and on stable antiretroviral treatment, so they would not normally have been recommended a statin. But the results of that trial, published in The New England Journal of Medicine, showed that the drug reduced the risk of serious cardiovascular events in volunteers by more than a third.
"This is a really important study," said Dr. Anthony Fauci, who, as former director of the National Institute of Allergy and Infectious Diseases — he retired in December — was one of the NIH leaders who approved Reprieve's massive budget. "The results, in some ways, are even better than I expected."
Steven Grinspoon, lead author of Reprieve and a professor at Harvard Medical School, said the clinical trial also measured many chemical markers of inflammation in the volunteers' blood and scanned their coronary arteries. Investigators are looking at whether these data can help explain why statins reduced cardiovascular events. The researchers will present their findings at a meeting in November.
Fauci suspects that this analysis will likely reveal that the statin quelled the volunteers' chronic inflammation and, in turn, prevented the buildup of plaque in the arteries that can precipitate a heart attack or stroke.
But experts say the long-term care of people with HIV will depend on much more than prescription medications. A number of social problems are especially prevalent among older people with HIV and can exacerbate the dangers of aging, including poverty, loneliness, addiction, mental illness, stigma and housing insecurity.
Paul Aguilar, 60, was given five years to live when he was diagnosed with HIV in 1988. He survived, but not without a fight. The fat disappeared from his face, a side effect of the toxic early generation of antiretroviral drugs. And he weathered waves of friends lost in San Francisco: first to AIDS and, more recently, to other illnesses.
Last year, he began attending the "Golden Compass" program for elderly HIV patients at the University of California, San Francisco, which offers a range of services including cardiology, exercise classes and dental, vision and mental health care. . He said the psychological counseling and support he received there helped him deal with the mental health crisis he had following the death of his closest friend by suicide.
The university's program is "truly a godsend," Aguilar said, noting it has no out-of-pocket costs, thanks to Medicare and Medicaid coverage.
But the vast majority of older people with the virus lack the kind of high-quality care that helped Aguilar thrive, experts say. Such programs are often prohibitively expensive and impose staffing and space requirements that many clinics, especially in resource-poor areas, are unable to meet.
"Patients are being ignored," said Jules Levin, 73, a prominent activist who advocates for HIV-positive seniors like himself.
After learning of the Reprieve study findings, Aguilar asked his doctor if he should start taking a statin.
Translated by Luiz Roberto M. Gonçalves