Zipline from Sugarloaf Mountain, in Rio: see how it will be – 03/18/2023 – Tourism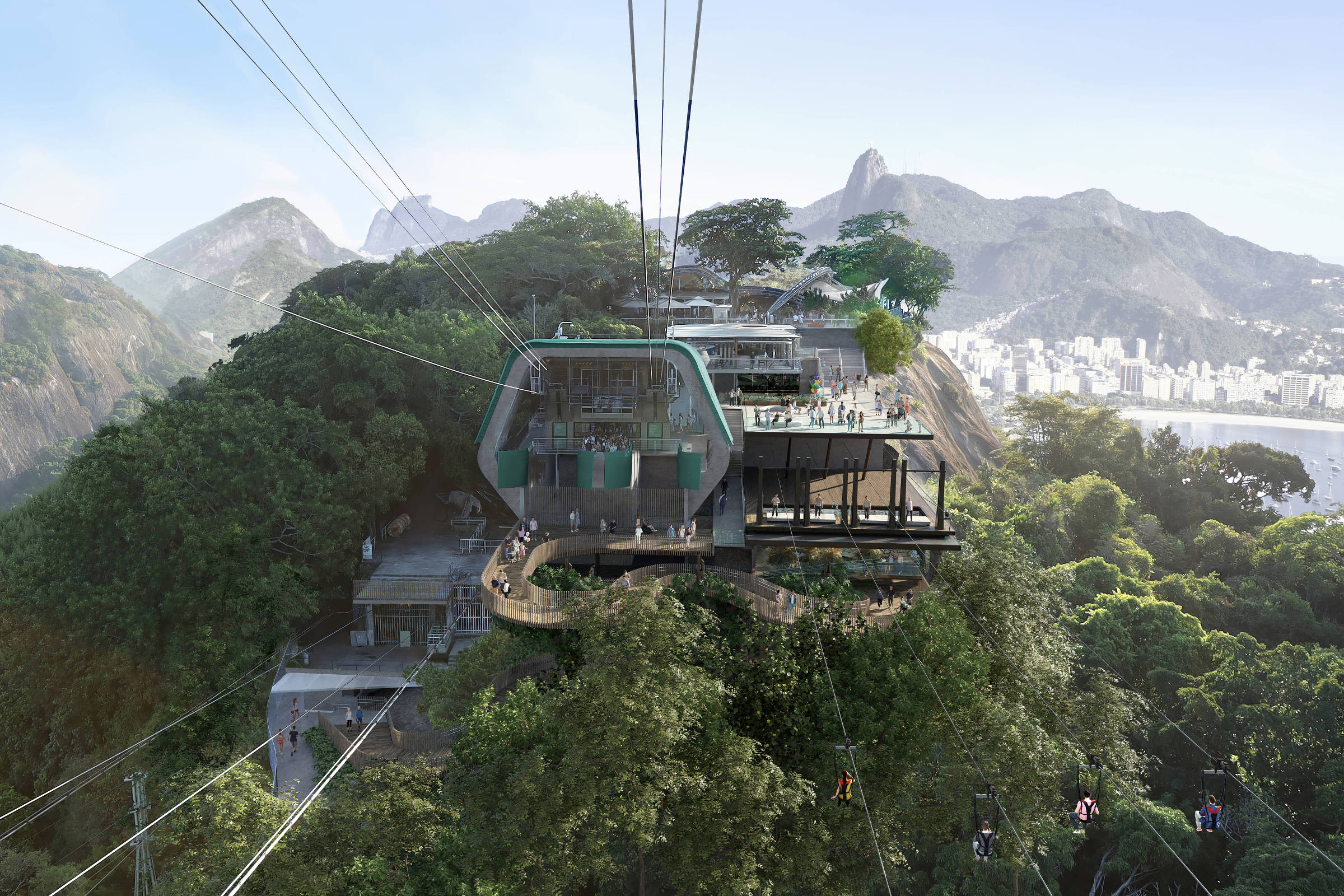 She doesn't promise to be the biggest or the fastest, but she wants to be the most beautiful zip line in the country. The view of Botafogo beach, with Christ the Redeemer in the background, can be enjoyed with a breeze in your face and butterflies in your stomach from the second half of the year, according to a project that is already underway.
Alongside the cables that support the Sugar Loaf cable car, in Rio de Janeiro, there will be four other steel conductors brought from Switzerland to transport the most adventurous visitors from one hill to another, over a distance of 755 meters.
A unique digital sensor system in Brazil, according to technical director Diego Scofano, will know exactly when the passenger left, arrived and left the platform, automatically opening the door and releasing the next traveler.
Part of the inspiration came from the extreme and aerial sports he practices, such as the helmet with face shield used in hang-gliding (also to muffle the screams) and the seat used in paragliding, made from the ultra-resistant fabric used in climbing.
Located in a natural monument that has been listed and renamed "park", the zip line will be yet another modernization of the tourist landmark that was already a revolution 111 years ago — Sugar Loaf was the third cable car built in the world and today is the longest in operation.
But not without controversy. A group of climbers and residents of Urca mobilized, last month, a petition with more than 6,000 signatures against the installation of the project. The #paodeacucarsemtirolesa movement criticizes the environmental, visual and sound impact that the attraction could bring.
The Municipal Secretariat for the Environment and Climate, Smac, also recently asked for details of rock perforations that would not be foreseen in the project. In response, the company claims that it obtained all the necessary licenses from public bodies and emphasizes its environmental work,
There is still no set date for opening or estimated prices for the future attraction.
See below how the new zip line will work