With the support of the State Government, research analyzes species of açaí found in the Amazon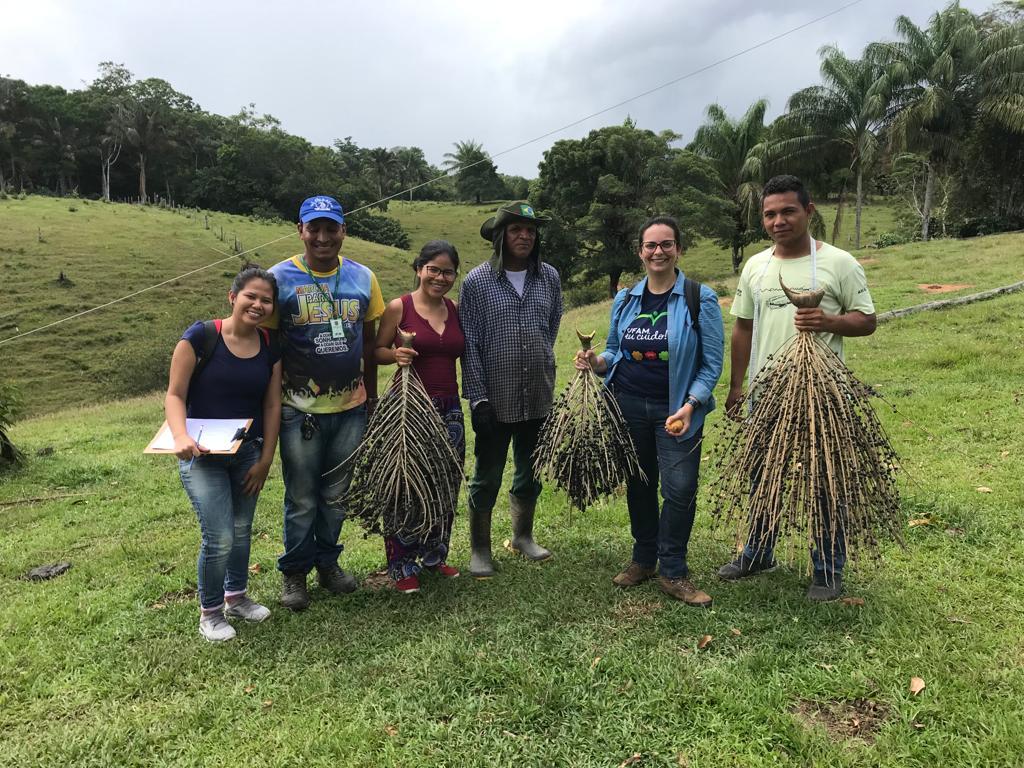 Search
The project received funding from the State Government, via Fapeam
Manaus (AM) – A symbol of the Amazon and known throughout the world, açaí was analyzed by a scientific study that enabled the identification and differentiation of two species of this fruit. With this, the research paved the way to help producers and traders to distinguish the characteristics of each species, in order to guarantee the choice and quality of the food produced. The project was supported by the State Government, via the State of Amazonas Research Support Foundation (Fapeam).
The research, carried out in municipalities in the Middle Solimões, also prepared a booklet with information on the correct way to harvest, handle, produce, sell and consume açaí, also aiming to minimize the risks of contamination of the product by any microorganisms.
As highlighted by the study coordinator and PhD in chemistry Klenicy Yamaguchi, from the Coari campus (363 kilometers from Manaus) of the Federal University of Amazonas (Ufam), the research sought to contribute to the standardization and processing of açaí in the Middle Solimões and to the improvement of quality of the marketed product.
"The clarification on the differences between the açaís contributed with new perspectives for the commercialization of the fruit, with security measures to avoid contaminations", he informed.
With this, the information made available by the project can also be used to support public health measures, since diseases reported as being associated with the consumption of açaí occur due to lack of care and hygiene when handling the fruit.
Species analyzed
The research carried out the chemical and biological description of the species Euterpe precatoria and Euterpe oleraceae, popularly known as "açaí do Amazonas" and "açaí do Pará", according to the researcher.
Through the results achieved in the study, it was verified that the samples of açaí sold in the municipalities presented bioactive substances and without contamination by microorganisms.
At harvest, the species can be differentiated through the botanical characteristics of the tree.
According to the researcher, the project encouraged the production and consumption of the food, strengthening the primary sector by clarifying and providing information on the characteristics of this fruit.
study team
In all, 16 researchers from different areas and educational and research institutions participated in the study, called "Assessment of the different species of açaí commercialized in the Middle Solimões region".
Among the institutions represented are collaborators linked to Ufam, the State University of Amazonas (UEA), the Federal University of Juiz de Fora (UFJF), the Federal Institute of Amazonas (Ifam) and the Military Institute of the Army (IME).
The survey, completed in 2020, received investment from Fapeam, via the Universal Amazonas Program.
The program encourages scientific, technological, innovation, or technology transfer projects linked to institutions or research centers and/or higher education.
*With advisory information
Read more:
Brazil and the United Kingdom announce contributions to an environmental project in the Amazon
Boat-School takes professional education to Manaquiri, in the interior of the Amazon
More than 100 Amazonas Shopping stores confirm their participation in Tax Free Day