Why France decided to ban short-haul flights – 05/24/2023 – Market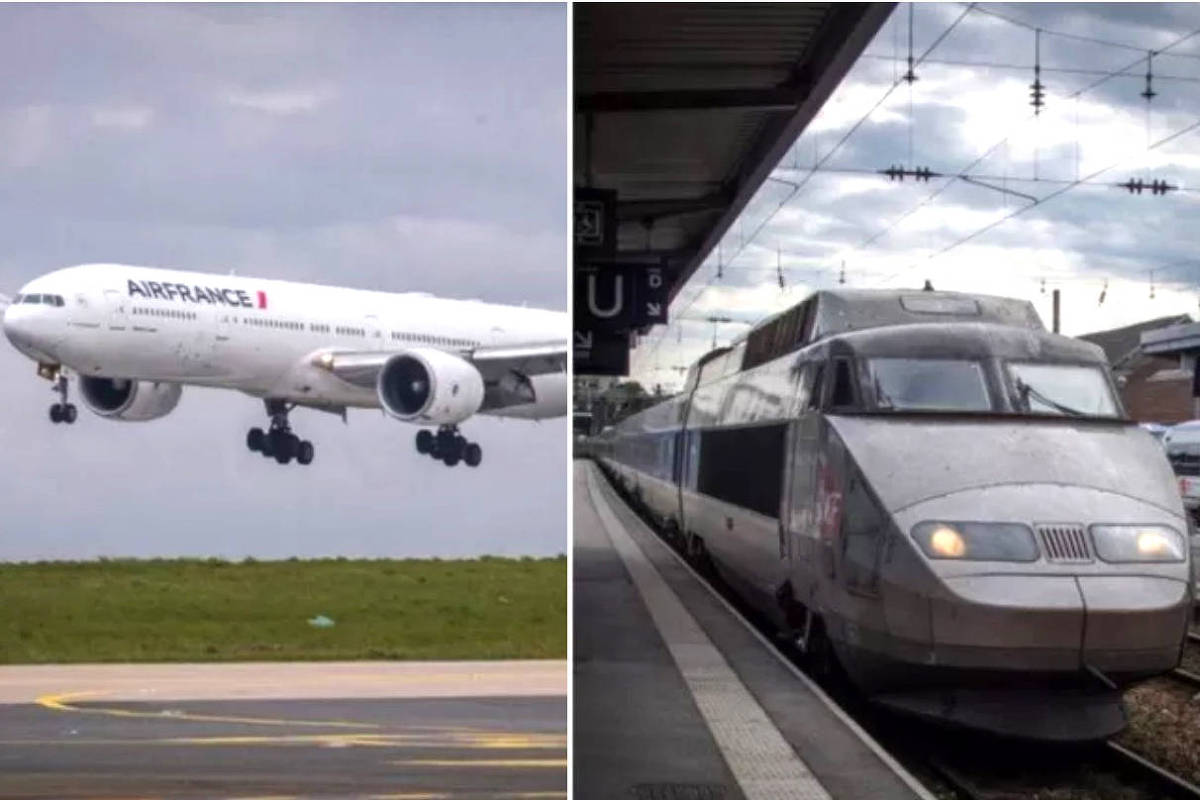 France has banned short domestic flights that can be substituted for an existing train journey. The initiative is an attempt to reduce carbon emissions.
The law came into effect two years after lawmakers voted to end routes where the same journey could be made by train in less than two and a half hours.
The ban virtually ends air travel between Paris and cities like Nantes, Lyon and Bordeaux – connecting flights, however, are not affected.
Critics described the measures as "token bans".
Laurent Donceel, acting head of the airline association A4E (Airlines for Europe), told the AFP news agency that "the ban on these flights will have only minimal effects" on CO2 emissions. He added that governments should support "real and meaningful solutions" to the problem.
Airlines around the world have been hit hard by the Covid-19 pandemic. According to the Flightradar24 website, which monitors flight data around the world, the number of flights last year was down by almost 42% compared to 2019.
The French government had faced pressure to introduce even stricter rules.
The so-called Citizens' Convention on the Climate of France, which was created by President Emmanuel Macron in 2019 and included 150 members of the society, had proposed a ban on flights with journeys that could be made in less than four hours by train.
However, the duration was reduced to two and a half hours after objections from some regions, as well as the airline Air France-KLM.
The French group UFC-Que Choisir, which defends consumer rights, also asked lawmakers to maintain the four-hour limit.
"On average, the plane emits 77 times more CO2 per passenger than the train on these routes, although the train is cheaper and the time lost is limited to 40 minutes," he said.
He also asked for "safeguards so that the [ferrovia nacional francesa] SNCF does not take the opportunity to artificially inflate prices or degrade the quality of the rail service".