What to do with a genetic sequencer purchased during the pandemic – 11/14/2023 – Science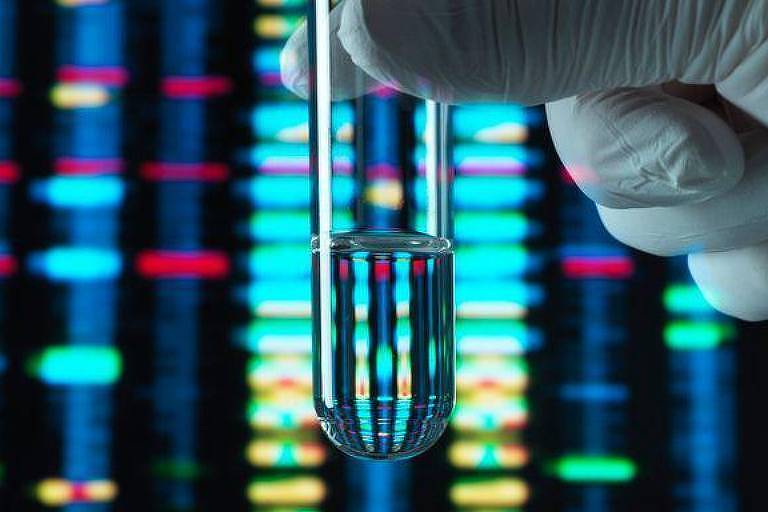 In 2021, in the second year of the Covid-19 pandemic, the Ministry of Health purchased 27 state-of-the-art machines capable of DNA sequencing.
These devices, which cost R$13.9 million, were distributed to central laboratories in the 26 states and the Federal District and helped monitor the evolution of the coronavirus and the behavior of the different variants of the pathogen in the various waves of cases, hospitalizations and deaths. .
After the most serious phase of the health crisis, experts are now discussing how to take advantage of this potential of genetic sequencers for the benefit of public health and Brazilian science.
"With the decrease in demand related to Covid-19, the use of these genetic sequencing technologies needs to be very well thought out", explains Lygia da Veiga Pereira, professor of Genetics at the University of São Paulo (USP).
"Before 2021, we did not have the capacity, infrastructure, personnel and logistics to carry out molecular tests in the Unified Health System (SUS)", observes doctor Rodrigo Guindalini, scientific consultant at the Oncoguia Institute, an NGO focused on cancer patients and their families. .
"Now that we have everything installed, this is an opportunity we cannot waste," he adds.
"The challenge now is how to keep this entire workflow running quickly and cost-effectively", adds virologist Anderson F. Brito, scientific researcher at Instituto Todos pela Saúde (ITpS).
The debate about how to take advantage of these tools in different areas opens up some possibilities: sequencers can continue to monitor the behavior of different viruses, but there are proposals to use them in the analysis of some types of cancer or in the detection of rare diseases.
In these cases, proper diagnosis can make all the difference in guiding preventive strategies or defining the best treatment.
Understand below how these machines are being used and what the plans are for their use in the future.
Expanded Surveillance
Questioned by BBC News Brasil about these genetic sequencers, the Ministry of Health confirmed the purchase of 27 devices of this type in 2021.
The federal government paid for 24 of these machines, which cost R$12.5 million.
The other three were obtained "through an international organization" and cost R$1.4 million.
"In total, R$ 13.9 million were spent", detailed the ministry in a note sent to the report.
"The sequencers were destined for the Central Public Health Laboratories (Lacen) of the 27 federative units that make up the SISLab Network and that support health surveillance in Brazil."
These central laboratories are the reference for each state in diagnosing diseases. It is to these places that samples from patients with a suspicious condition are sent, for which it is necessary to carry out specific tests that help to define the cause of those discomforts.
The installation of new genomic technologies required a series of adjustments — such as the renovation of the infrastructure to house the sequencers and the training of professionals to operate them properly.
"In other words, we are not just talking about purchasing devices. It was necessary to organize a whole chain of processes, train teams, make supplies available…", lists Guindalini, who also works at Oncologia D'Or.
In the scientist's view, all this acquired knowledge remained a kind of "legacy" of the pandemic.
But how is the Ministry of Health using —or planning to use— all this genomic potential from now on?
According to the note sent to BBC News Brasil, the sequencers began to be used "in the study of the genomes of other pathogens of public health interest, such as dengue and chikungunya viruses."
"Since implementation, 15,601 Sars-Cov-2 genomes have been generated [o coronavírus causador da Covid-19], 557 dengue virus genomes and 415 chikungunya virus genomes. In 2023 alone, 5,020 genomes were generated, adding the numbers of Sars-Cov-2 and arboviruses (dengue and chikungunya)", declared the ministry in a note.
Sequencing viruses transmitted by mosquito bites Aedes aegypti It is also part of a pilot project carried out in the states of Amazonas, Ceará, Goiás, Paraná, São Paulo and Minas Gerais.
The ministry also plans to create the Genomic Intelligence Center (Cigen), "which will enable the development of bioinformatics software to solve biological problems free of charge and independently, such as the identification of variants of circulating pathogens and antimicrobial resistance genes , and modeling agent behavior and the epidemic, among others".
"The current objective is to take advantage of this legacy and apply it to other diseases of public health interest", concludes the text.
Expansion of possibilities
For Guindalini, the sequencing numbers reported by the Ministry of Health —5,000 genomes in 2023— represent good news, as they signal that the machines are not standing still.
"But it is possible to do much more than that. With these 27 pieces of equipment in operation, it is possible to carry out thousands and thousands of sequences every month", he assesses.
The oncogeneticist proposes that some of these devices be used in pilot projects for cancer sequencing in the SUS.
"We could implement genetic counseling services for cancer, in which 10 or 15 genes are selected that completely change the therapeutic approach and allow for extremely effective prevention strategies", he argues.
"We already know some mutations that change the lives of entire families and reduce the risk of developing cancer by more than 80%", adds the doctor. This is the case, for example, of genetic changes that appear in the BRCA1 or 2 genes and are related to the development of tumors in the breasts and ovaries.
When detecting these mutations in a woman who has not yet developed any health problems, it is possible to carry out more careful monitoring, with the help of periodic exams, or even perform prophylactic surgeries on the tissues in which cancer cells could grow in the future.
These strategies help reduce the likelihood of such a tumor appearing — or at least make it possible to detect the disease in the early stages, when the chance of a cure is much higher.
"There is no need to reinvent the wheel here: this is a model that is already in operation in other countries and would hardly go wrong in Brazil", says Guindalini.
Pereira, who is also the leader of gen-t, a biotechnology startup that maps genomic data and works with precision medicine, suggests that sequencers can still help in the diagnosis of rare diseases.
"We know very well the genetic basis of some of these illnesses," she says.
"Individually, these conditions may even be considered rare. But when you add several of them together, the numbers are significant."
The specialist explains that the diagnosis of some of these diseases has a direct impact on the quality of life and health of patients.
"In these cases, genetic diagnosis clarifies what is happening there," she says.
"And many of these people go through a very long diagnostic journey, from doctor to doctor, and only sequencing gives a definitive answer", observes the specialist.
Pereira also understands that these technologies can help understand the particularities of the Brazilian genome.
"In Brazil, we have an extra challenge, which is the mixture of indigenous, European and African DNA", she points out.
This miscegenation between different ancestries created distinct mutations and genetic profiles, which are largely unknown to science and different from what appears in international databases.
In practice, this means that the Brazilian population may present certain DNA sequences that protect or predispose to certain diseases in a way that is different from that observed elsewhere on the planet.
A case that has already been described by experts is the high frequency of mutations in the TP53 gene, which are much more common in Brazil — especially in the South and Southeast — compared to what is observed abroad.
To give you an idea, changes in TP53 are the third most common cause of hereditary breast cancer in the country, behind only mutations in BRCA1 and 2.
In other countries, however, it is much rarer to find something altered in the TP53 gene.
New and old viruses
Brito believes that taking advantage of these sequencers to carry out genomic surveillance of different viruses is strategic for the country.
"Recently, some Brazilian states declared a health emergency due to the increase in hospitalizations of children infected with the respiratory syncytial virus", he explains.
This pathogen is among the most common causes of the common cold — which can cause more serious conditions in children.
"But we don't know exactly if the virus responsible for this recent outbreak had anything special or what variants are in circulation, simply because this data doesn't exist," says Brito.
For the virologist, it is possible to use sequencers to carry out comparative studies. This would allow us to better understand this and other viruses, which opens up possibilities for creating a strategy to prevent new waves of cases, hospitalizations and deaths in the future.
Brito remembers another recent episode in which genomic surveillance would have made all the difference: the Zika virus epidemic, which broke out in 2015 in Brazil and led to cases of microcephaly, in which babies were born with their heads smaller than their normal size. expected.
"For about a year, Zika cases were diagnosed as dengue in the country because of the similarity of symptoms. Nobody knew that this pathogen was circulating here," he recalls.
"It was necessary for someone to be surprised by the unusual increase in cases of microcephaly to suspect something other than dengue and sequence the virus to find out what was different about it", he adds.
Primordial speed
Brito highlights that, to create a genomic surveillance network with practical applications, it must be very well organized and make results available quickly.
During the pandemic, the virologist published a study with other experts that calculated the time between collecting samples from a patient with Covid-19 and publishing the sequencing in databases. On average, this process took around 45 days in South America.
"That's an eternity. When the information becomes available, it no longer prompts any practical action from the point of view of public health," he laments.
In other words, the entire process — which includes collecting samples, sending them to laboratories, genetic sequencing, producing reports and disseminating the results — needs to be very well coordinated across the country.
This would allow us to have a practically real-time picture of the circulation of certain pathogens and the emergence of variants — and would serve as a basis for representatives from the Ministry of Health and state and municipal secretariats to take actions to contain transmission or deal with the increase. of cases of a disease in a given region of the country.
A practical example: surveillance of the influenza virus, which causes the flu. Sequencing samples from patients affected by this infection would allow us to know in detail the strains of the pathogen that are circulating. This information would help define the composition of vaccines or even send equipment, professionals and resources to the most affected areas.
"But, again, this process needs to be quick. It can never take more than a month for a sample to be converted into genomic data", insists Brito.
"Investments, therefore, should not be focused only on genetic sequencers. It is necessary to think about all elements of the chain, such as trained and experienced professionals."
"This way, it is possible to react quickly to deal with potential risks to public health", concludes the virologist.
Pereira points out that, in addition to all the practical challenges, it is necessary to think of genetic surveillance as a source of knowledge that directly benefits public health.
"Only in this way will these efforts be perpetuated, so that the best use can be made of the investments already made and those yet to be made", he says.
"To achieve this, it is necessary that these programs are a State project, and not a government initiative", she concludes.