What can and cannot be included in our daily cheese? – 05/24/2023 – Market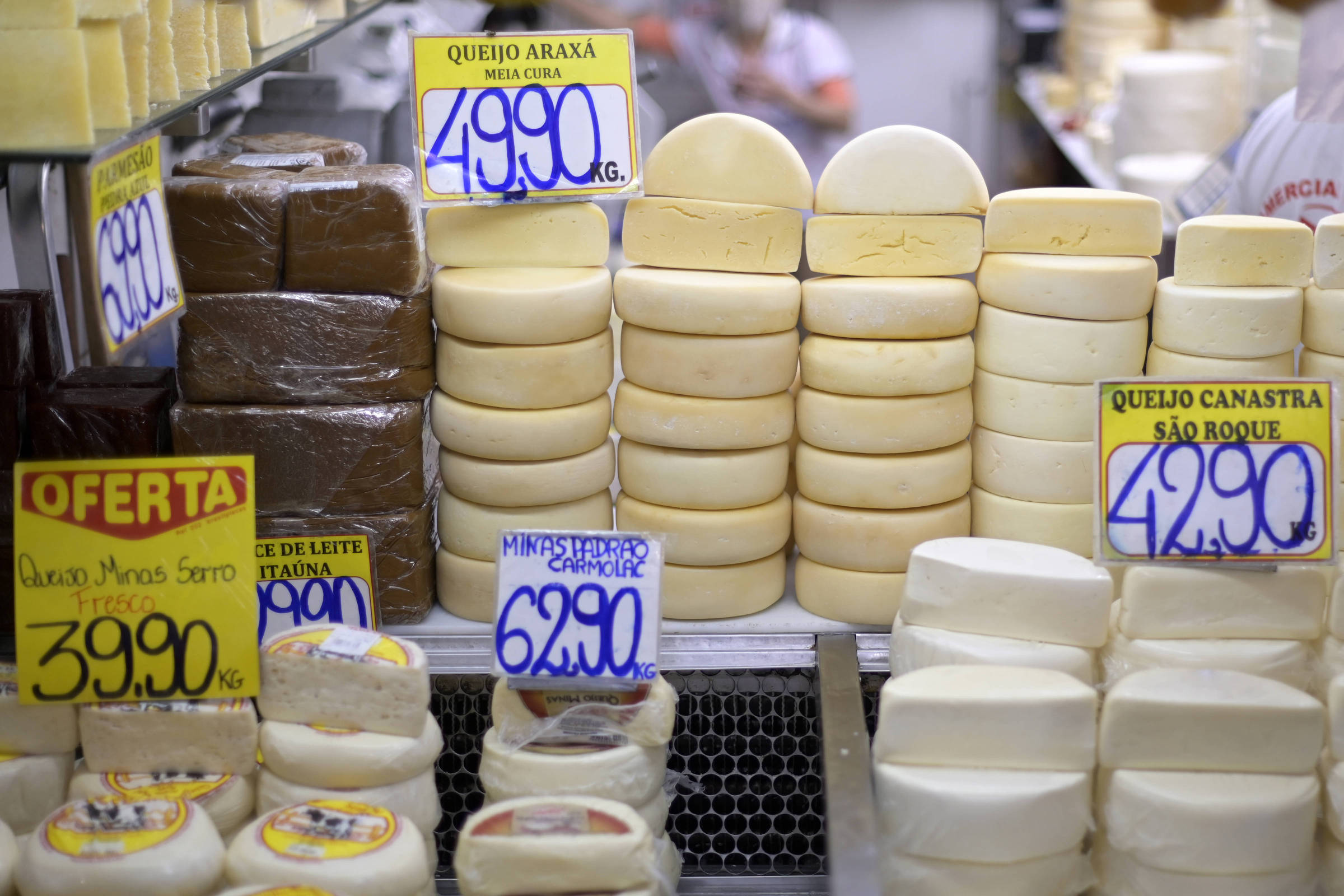 Cheese was the most popular cold cut in the metropolitan regions of São Paulo and Rio de Janeiro last year, according to a survey carried out by data consultancy Kantar. Despite having a 6% drop in consumption compared to 2021, the food was preferred by 76% of consumers who said they only ate a cold dish at a time.
According to Matheus Peçanha, economist at FGV Ibre (Brazilian Institute of Economics of the Getulio Vargas Foundation), cold meat prices have been impacted by logistical, energy and climate costs involved in production, especially in 2022, which affected the final value and consumption. .
Data from the IPCA (National Consumer Price Index), the country's official inflation measured by the IBGE (Brazilian Institute of Geography and Statistics), show that the price of cheese had an advance of 1.97% in April this year.
"These problems were integrated and made this productive line of cold cuts no longer profitable, with many producers preferring to focus more on beef cattle, leading to an increase in cost", says the economist.
Know the difference between different types of cheese
Although they have milk as a raw material in common, the various types of cheese have different characteristics, depending on factors such as animal origin and fermentation.
According to experts consulted by the Sheet, commercially, cheese can come from cow, goat, buffalo or sheep milk. But, in addition, the physical-chemical processes that this food goes through change its properties and give it different flavors.
"Cheese, for me, is sensational, because we start from the same raw material and, depending on the process, we have completely different products. Science and art go hand in hand", says Alessandra Casagrande Ribeiro, researcher at the Food Research Center from USP (University of São Paulo).
To obtain cheese, Ribeiro explains that it is necessary to make casein —the main protein in milk— more solid. For the process, an enzyme called rennet is used, for example, according to her.
Another characteristic that can distinguish the cheese is the presence of holes — the name given to the little holes present in some cheeses that became popular in cartoons such as Tom and Jerry.
In a Swiss cheese like emmental, for example, the holes are formed from the addition of propionic bacteria, according to André Guedes, specialist in cold cuts at the Rio de Janeiro supermarket Zona Sul. He says that the ingredient is capable of creating bubbles of carbonic gas, which form holes in the product and give it a sweeter taste.
Silmara Andrade Figueiredo, from Abiq (Brazilian Association of Cheese Industries), says that one of the main differences to be observed concerns the maturation time —an aging process that accentuates its own characteristics, such as texture and flavor.
For some cheeses, this process takes less time than for others. The dish, for example, has 25 days as a minimum maturation period, according to the rules of the Ministry of Agriculture. Parmesan, on the other hand, has to be matured for at least six months.
Mozzarella, in turn, is known for having a filada dough, capable of being cut into threads and melted easily. According to Ribeiro, from USP, during its manufacture, this cheese is placed in water at 90°C and stretched several times.
There are also fresh cheeses, which include names such as cream cheese and minas frescal. These products do not go through the maturation process and are consumed soon after manufacture.
According to Guedes, the weather is an important factor in boosting sales of this type of product. "We are a tropical country. Brazil is a great consumer of fresh cheese because it is in a warmer area", he says.
What you can and cannot have in the main cheeses:
Check the composition of each type of cheese
fresh mines
Mandatory ingredients: milk and/or reconstituted milk and rennet and/or other coagulating enzymes

Optional ingredients: powdered milk, cream, dairy solids, salt, calcium chloride and specific dairy bacteria

Color: whitish

May or may not have a thin crust

May eventually have some mechanical eyes

Does not undergo maturation
cream cheese
Mandatory ingredients: milk and/or reconstituted milk and cream

Optional ingredients: sugar, honey, water, chocolate and other cocoa derivatives, salt, fruit and cereal products, gelatin, dulce de leche, condensed milk, among others

Color: white to slightly yellowish

has no crust

has no eyes

Does not undergo maturation
News
Milk cream becomes a mandatory ingredient in cream cheese from June this year
mozzarella
Mandatory ingredients: milk and/or reconstituted milk, rennet and/or other appropriate coagulating enzymes and salt

Optional ingredients: acidified mass, powdered milk, cream, calcium chloride, citric, lactic, acetic or tartaric acids, among others

Color: white to yellowish

does not have a crust

Does not have eyes

Stabilization and maturation: minimum of 24 hours
Dish
Mandatory ingredients: milk or reconstituted milk, specific lactic acid bacteria, rennet and/or other appropriate coagulating enzymes and salt

Optional ingredients: milk powder, cream, dairy solids and calcium chloride

Color: yellowish or straw-yellow

May or may not have a thin crust

May or may not have small, well-distributed eyes

Maturation: at least 25 days
kingdom cheese
Mandatory ingredients: milk or reconstituted milk, lactic acid bacteria, rennet or other clotting enzymes, and salt

Optional ingredients: powdered milk, milk cream, whey cream, butter, fruit products, cereals and vegetables, among others

Color: yellowish or yellow-orange

Thin crust, without cracks, red or pink in color

May have small mechanical eyes

Maturation: minimum 35 days
provolone
Mandatory ingredients: milk or reconstituted milk, salt, rennet or other appropriate clotting enzymes and lactic acid bacteria

Optional ingredients: butteroil (anhydrous milk fat), calcium chloride, condiments, spices, fruit products, cereals, vegetables, sweets, meat sausages and dietary fibers, milk cream, powdered milk, butter, among others

Color: yellowish

It has crust

Can be fresh or matured

The standard does not specify whether or not to contain eyelets

Maturation: at least 30 days for provolone weighing more than 2 kg and at least ten days for provolone weighing less than 2 kg
blue cheese
Mandatory ingredients: milk and/or reconstituted milk, rennet and other appropriate enzymes, salt and penicillium roqueforti (fungus)

Optional ingredients: concentrated milk, cream, powdered milk, milk proteins, fungi and/or subsidiary yeasts for maturation and calcium chloride, among others

Color: white to yellowish-white with green, blue-green or gray-green veins

Rough and brittle bark

Does not have eyes

Maturation: at least 35 days
Parmesan
Mandatory ingredients: milk, specific lactic acid bacteria, rennet and/or other clotting enzymes and salt

Optional ingredients: cream, milk protein concentrate and calcium chloride

Color: yellowish white and slightly yellowish

Smooth and consistent crust

Does not have eyes

Maturation: at least six months
Source: Ministry of Agriculture