Universo Geek Museum holds another edition celebrating pop culture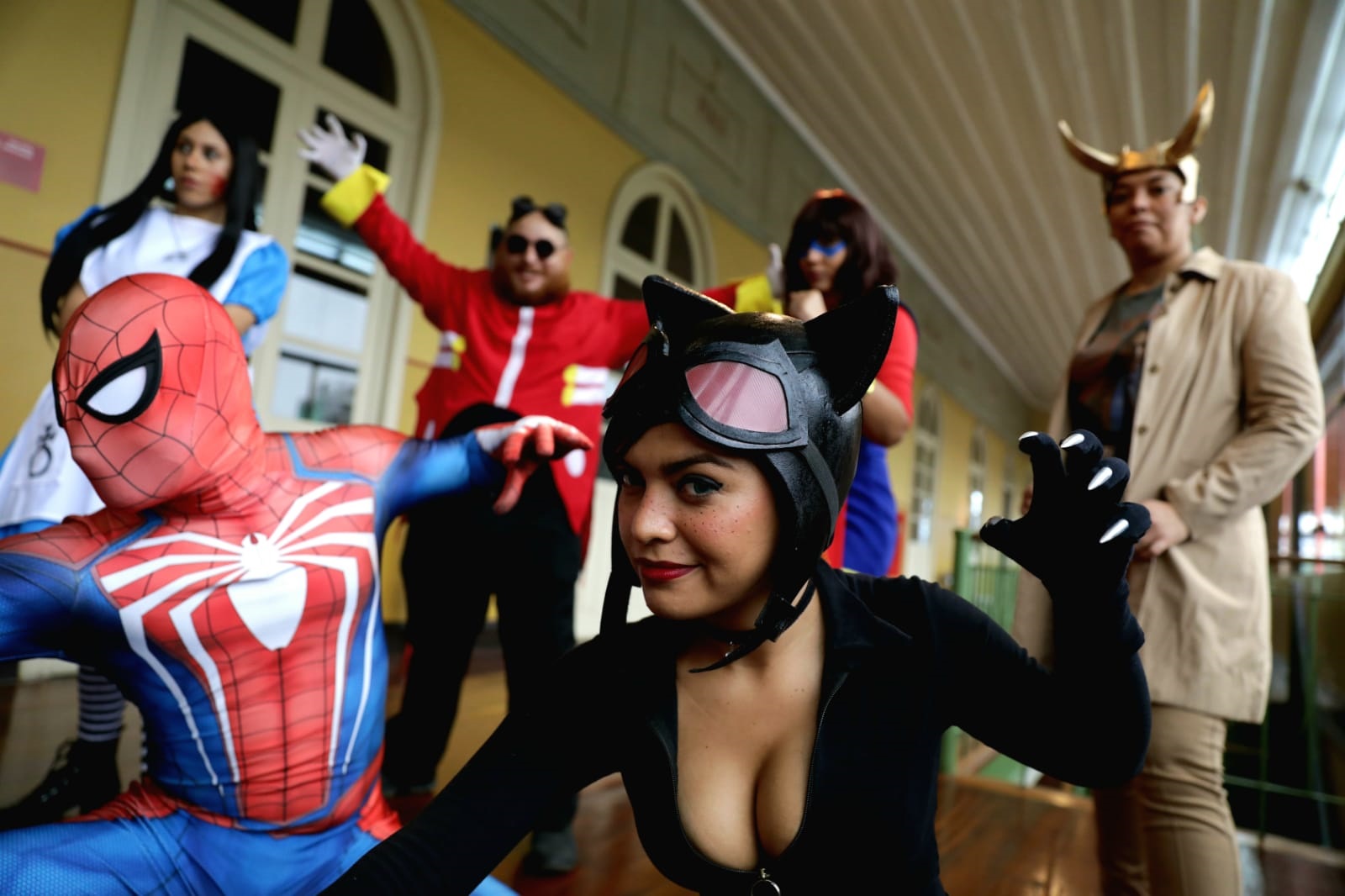 geek universe
The event that celebrates geek love reaches its 7th Edition on Sunday (28)
Manaus (AM) – The Provincial Palace, located at Praça Heliodoro Balbi, s/nº, Centro, will receive on May 28, starting at 9am, another edition of the Universo Geek Museum. The event takes place in honor of Nerd Pride Day, which is celebrated around the world on May 25th. Admission is free and the event is for all ages.
The program will feature diversified attractions, including exhibitions by designers, cartoonists and collectors, geek fair, swordplay, boardgame area, Pokémon and Yu-Gi-Oh cardgames, free-play games, workshops, musical attractions, local bands, presentation Hypnosis, Cosplay Contests, K-Pop, Just Dance and much more.
The opening will be at 9 am, with presenter Kamilly Dacio starting the stage performances with a lot of geek music. At 10 am, artist Lorena Souza releases her voice and ukulele in the company of Bio Bôla. At 11 am, it's the turn of the band We Die Young, followed by a presentation by Banda Fragmento. From 1pm, the already renowned "Michael Jackson Experience with Impersonator Rafael Costa" will take to the stage.
The K-Pop Solo Contest precedes the Heart Captors performance. Then, the much-anticipated – and award-winning – Cosplay Parade, in the children's and adult categories. At 4 pm, there will be special presentations by K-Pop and the band Kyuubi, led by cultural producer Guilherme Lestat, who emphasizes the cultural relevance of the event.
"The objective is to make an exchange of cultures between people who appreciate the culture of museums and the group that enjoys geek culture. It is a place where the whole family can have fun and learn more about other ideals", points out Guilherme, who is also one of the coordinators of the event.
Nerd Pride Day is celebrated worldwide on May 25, due to two Pop Culture references. It was on this date in 1977 that the first Star Wars movie was released. At the time, director and creator George Lucas had no idea of ​​the magnitude his work would have within world culture. With the release of the sequel, the first feature was renamed "A New Hope".
The 7th Edition of the Universo Geek Museum is held by the Government of Amazonas, through the State Secretariat for Culture and Creative Economy, in partnership with Casa Geek 42 and support from Checkpoint Technical Assistance, Íbis Manaus Aeroporto and the creative 1 Minuto Nerd .
*With advisory information
Read more:
Games market moves R$ 12 billion in Brazil and grows in Amazonas
Amazonian DJ Koka is one of the attractions of the Festival Mamba Negra, in São Paulo
The 25th Amazonas Opera Festival highlights shows from the last week of the season