Unemployment stands at 8.4% and reaches 9 million in January – 03/17/2023 – Market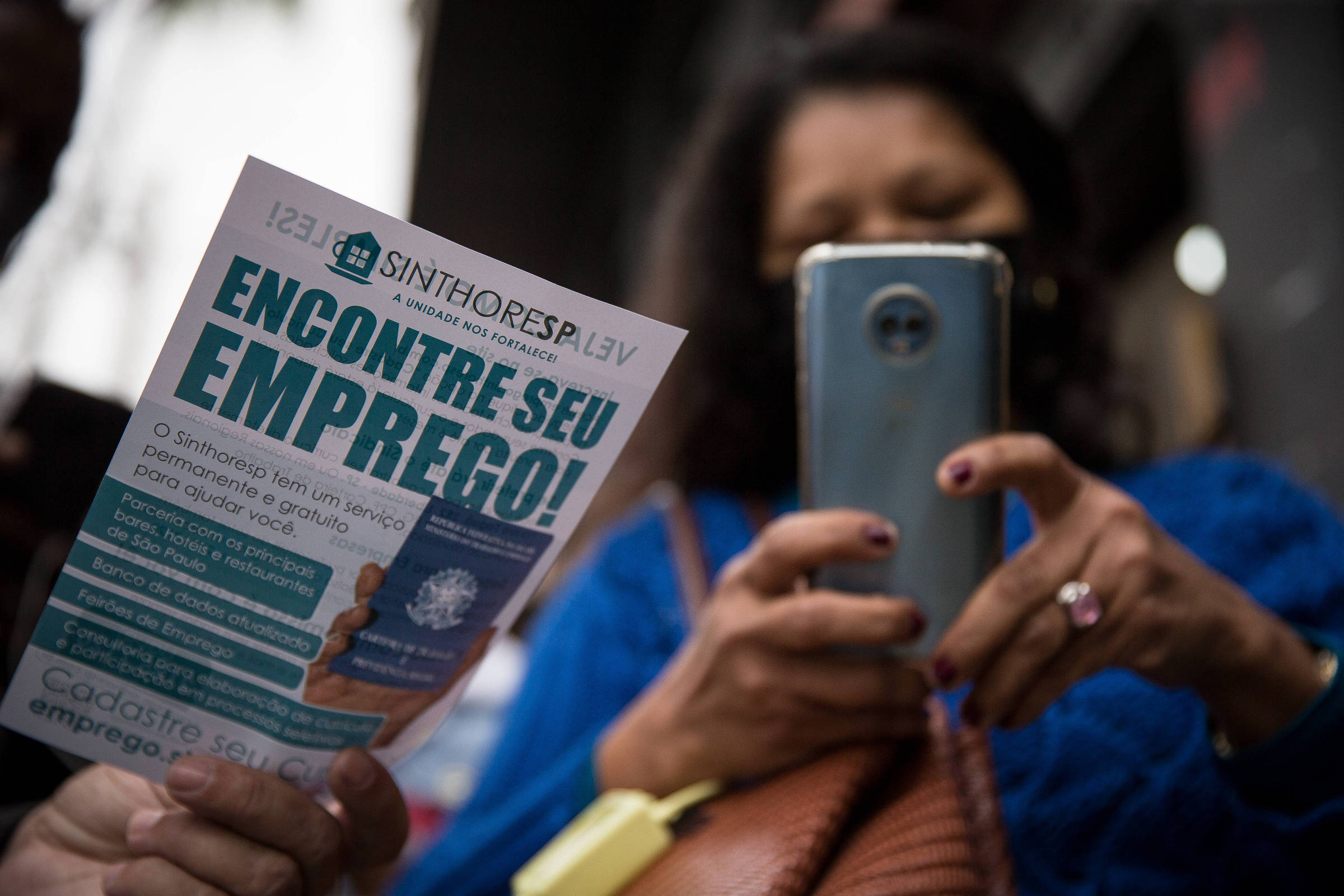 The unemployment rate stood at 8.4% in the quarter ended in January, the first month of the Luiz Inácio Lula da Silva (PT) government. The result is the lowest for this period since 2015, reported this Friday (17) the IBGE (Brazilian Institute of Geography and Statistics).
Even so, the indicator reinforces the signs of loss of traction in the job market. According to the IBGE, the rate of 8.4% represents stability in comparison with the quarter up to October 2022, the previous period of the comparable historical series of the Continuous Pnad (Continuous National Household Sample Survey). At the time, unemployment was 8.3%.
The result up to January was slightly above financial market projections. At the median, analysts consulted by the Bloomberg agency projected an unemployment rate of 8.2%. In the quarter up to December, which is part of another Pnad series, the rate was already at 7.9%.
"This stability would still be a repercussion of the reduction in demand for work in the months of November and December 2022 over the beginning of 2023", said Adriana Beringuy, coordinator of Pnad Contínua.
The number of unemployed, in turn, was estimated at 9 million in the three months ended in January. The contingent also totaled 9 million until October.
The unemployed population, according to official statistics, is made up of people aged 14 or over who are out of work and who are looking for new jobs. Those who do not have a job and are not looking for opportunities do not enter this number.
PNAD portrays both the formal and informal labor market. That is, it ranges from jobs with a formal contract and CNPJ to the popular odd jobs.
After the damage caused by the start of the pandemic, in 2020, the generation of vacancies benefited from vaccination against Covid-19 from 2021. Immunization allowed the movement of people and the reopening of businesses, intensified in 2022.
The labor market recovery, however, tends to lose speed in 2023, according to economists. This context is associated with the forecast of a slowdown in economic activity with high interest rates.