'They play with impunity', says minister on betting – 05/25/2023 – Social Network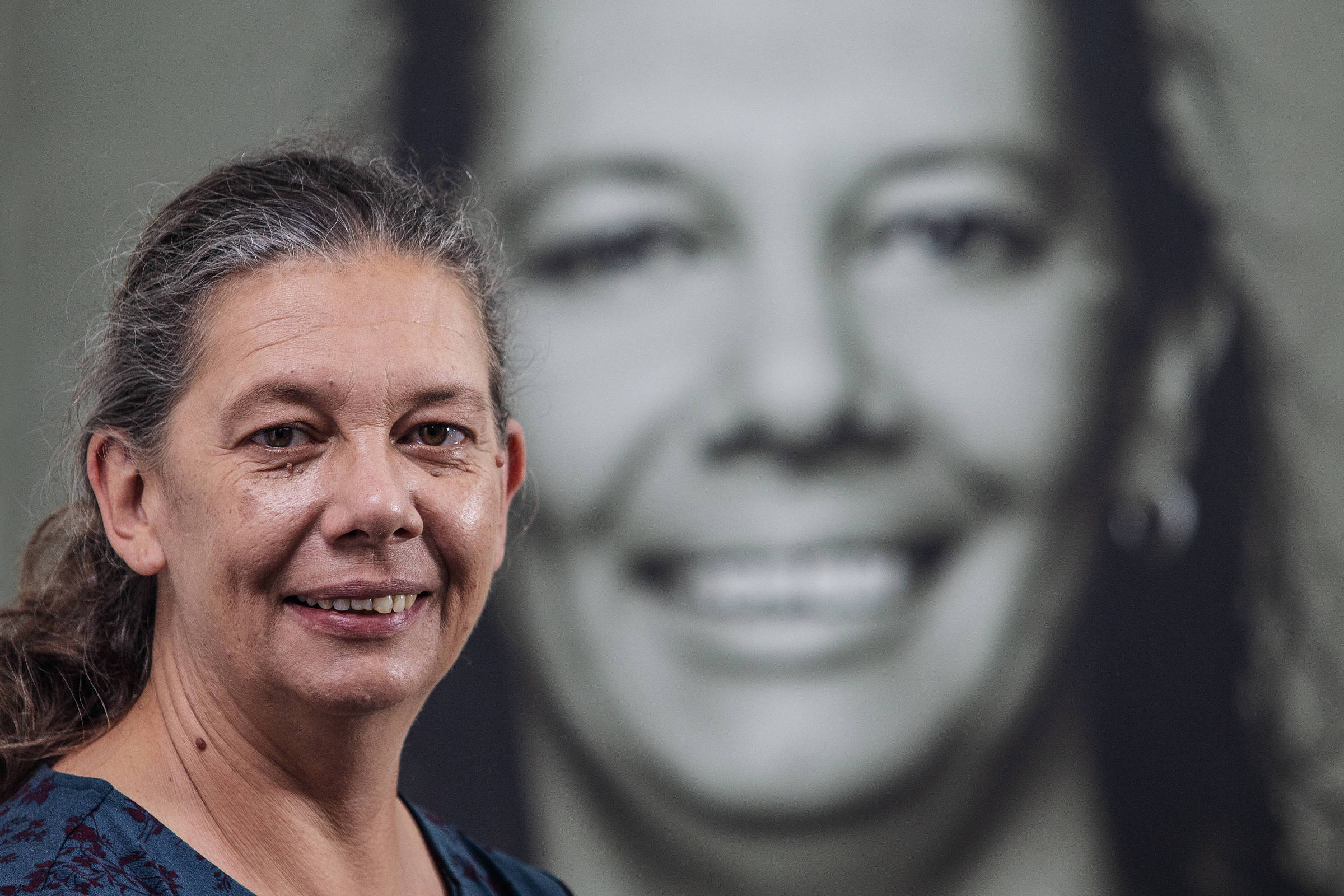 After 22 years as a social entrepreneur, Ana Moser took over the Ministry of Sport in January with the challenge of starting a revolution.
The folder returned to being a ministry, after four years demoted to a secretariat in the Bolsonaro government. "What it means is having a balanced status with other social areas", she says, highlighting the fact that she manages a budget that still does not reach R$ 1 billion per year.
With the installation of the Sports Betting CPI, amid the match-fixing scandal, the former athlete and volleyball Olympic medalist points out that the regulation of the sector has been under discussion by the Executive for months and that a Provisional Measure will be sent in the coming days to Congress.
"It's a totally deregulated sector. They took advantage of the Bolsonarist vacuum and went up. It became no man's land", he says. "They play with impunity."
The minister also talks about the challenge of structuring women's football and yet another act of racism against Vini Jr. in Spain: "It is violence against the individual, a people and sport".
Were you surprised by the invitation to be a minister? It would normally not happen, right? In the transition group there were Raí, politicians, parties. I was just organized civil society there, with the institute and Athletes for Brazil behind me. A sports group had a meeting with President Lula before the second round in that desperation to show that sport has progressives.
How is it to be the first woman to hold the position and the second athlete, after Pelé, minister from 1995 to 2001 in the FHC government? Now priority has been given to another type of sport. I was not called to do more than what is already done. The president called me knowing that I had a proposal, with the challenge of maintaining what he had and building the remaining 90%.
What does it mean to go back to being a ministry? A symbolic meaning and in terms of budget and structure. It is having a balanced status with other social areas. Having the conditions to work the budget, at a time when the General Sports Law is approved in Congress and the National Plan is being discussed in the Senate.
How to make the law of sport effective? It has the competences of the Union, States and Municipalities and a council structure, plan and background. The fund is very important and needs to grow a lot. Today, it has lottery appeal. A good part already designated for the competitive system, COB and confederations. But there are other lottery resources that will feed the fund, targeting the other 90%. Resource, for example, from Bets [apostas esportivas]. I don't know exactly how much will come to the sport. There is also the issue of creating a regulatory agency to take care of integrity.
Is the discussion due to the CPI installed this Wednesday (17)? Bets were authorized in Brazil in 2018, but were never regulated. In the last year they have proliferated very strongly. When I saw the Palmeiras and Flamengo game in Brasilia in January, there were about five advertisements on the portals.
Since the beginning of the government, an understanding has been building with Finance, Justice, CGU [Controladoria Geral da União]. The CPI takes place now, but the government has been preparing a proposal for months. Among them is taxation, in the sense that it needs to be headquartered in Brazil, in addition to integrity control.
Is it a series of crimes? Yes. Then came the frauds, which is extremely serious for the sport. Need to have fair play [jogo limpo], ethic. It cannot manufacture results, it cannot deliver game. That's credibility.
Would it be a question of training and even social inequality, because a portion of the players earn little? That's not what you're seeing. It's not in series B, C. It's in series A. It's a matter of knowing the risk. They play with impunity: 'Ah, no one will catch it, no one will know'. But if you catch it, your career is over.
How is this betting regulation being built? Based on a drawing of what happens in Europe and the United States. What type of bet gives margin to manipulate? Betting, for example, on a yellow card is very easy. I'm talking about football, but there are other sports.
Why has Brazil become the world leader in fraud? Because of this regulatory void. They took advantage of the Bolsonarist vacuum and went up. It became no man's land.
How do you see the case of the player Wallace, suspended for taking a poll on whether or not to shoot President Lula? It was an incitement to violence and hatred, an inadmissible speech in any situation, even more so from a reference, an Olympic champion. There is no way to normalize an attitude like that. The AGU provoked the Council of Ethics of the COB to give the player a punishment. The club, the athlete and the CBV decided to release him to play in the final. Which felt like an affront. He entered the last point to lift the cup.
Is it an arm wrestling? The ideological question is posed in all sectors.
How is the training of athletes regarding values? Each one brings their values ​​from home. Sport is a bubble, a protected environment. From an early age, there is a technician, manager, agent who takes care of everything. There is still this conservative thing, of meritocracy. 'Ah, because if you train, you can achieve'. Without having the same condition at the start, it will not arrive. It doesn't have a sense to know what percentage of athletes are from the right or from the left. Visibly, the volleyball and football people have been noisy, but there are Bolsonarists of all kinds.
Her debut as minister was with a controversial statement about electronic games being entertainment and not sport. Sport has movement, it is physical activity, with occupation of public spaces. But people only understand what they want. She didn't do any good talking. This issue is being discussed in the government as a whole, there is no way to find it only in Sports. We're talking about royalties, product rights and the implication of online game chats in school violence. It's a whole phenomenon. It has Culture, Work, Health, Science & Technology, Farm.
What is your assessment of these first months in government? In the first hundred days, we launched the skate program, 50% female. We are launching two more programs: Segundo Tempo, of sports activities for children and young people after school, and the Sports and Leisure in the City Program, for adults and the elderly.
The working group on women's football completes the construction of strategies in two months. To expand the practice conditions, with season, clubs, championships, structure and competitions for base categories and main team. In addition to the issue of a friendlier presence for women and children in stadiums. We are following the candidacy calendar for the 2027 Women's World Cup. The choice is next year, we are preparing the notebook of intentions.
When he called me, president Lula said that he expected a revolution to take place in sport and that it has to be done in an integrated manner with other areas. A decree is about to come out to build this policy with the ministries of Health, Education, Sport, Social Development.
How does your interface with other ministries? It is a construction, it comes from the institute. More than half of my work is convincing, raising awareness, mobilizing. Health and Sport are renewing their national plans, so we have this opportunity. Together with UNDP, Unicef ​​and Unesco, we are building partnerships and pilots in each region to create a reference policy and offer it to all municipalities.
What changes with pen in hand? It doesn't change much. You are always without resources, without a team and with a lot to deliver. Except it's all bigger, despite being one of the smallest on the Esplanada. There is the issue of appeal still very much related to the legislature. The work is twofold, because it is to convince the parliamentarians. In an NGO it is faster. If you have resources, you can hire and execute. In the public service, it is necessary to build a policy, which is always collective. It has the whole process, conversation over opinions and political ties. Understanding this political game has never been my forte.
How do you evaluate yet another act of racism against Vini Jr. in Spain? The racist episode against Vini, which is recurring, is unacceptable. It is a portrait of the worst of what human beings can offer to each other. It has no justification. All must condemn, demand reparation at all levels. It is violence against the individual, a people and sport.
Does the ministry also act on issues such as transphobia and sexism? Yes. These are transversal policies. We are working with the Ministry of Indigenous Peoples on an indigenous sports policy. As with the Ministry of Racial Integration, a policy against racism in sport. With the Ministry of Women, we have already accelerated a lot. As well as Paradesporto, for people with disabilities and neuroatypicals.
Corinthians was denounced for homophobic chants in the stadium in the match against São Paulo. It has to stop. It's a question of social pacts, etiquette, respect, agreements in life. Why does it have to be different at the stadium? I never allowed booing crowds. It's disrespectful.
You arrived at the ministry talking about your wife and children. Is the political environment open to the reality of a homoaffective family? This government assumed certain inclusions and respects all individualities. This is considered normal, after four years of intense repression and violence.
After winning 'Aprendiz Celebridades', are you now on another type of reality show in politics? I'm on a four year 'Apprentice'. More challenged. It's much better with President Lula than with Justus, right? [risos]. He will want to kill me.
How is living with President Lula? I ran into him a few times. He's amazing, he likes sport. I was more with Janja, who participates a lot and helps to give visibility to social areas. It's super important, because if you mess around, there's only the little groups of men talking.
How was the journey from social entrepreneur to minister? 22 years ago, I started participating after the 2000 Olympics in Sydney, when Brazil didn't win any gold. We had to do something. In 2001, I created the Sports & Education Institute. I took part in the construction of this sector with Atletas por Brasil and the Sports Network for Social Change, with NGOs. The sector does not have much experience and political participation. I mean, there is, but only the senior leaders. The performance of COB is strong [Comitê Olímpico Brasileiro], confederations, federations and clubs in high performance sport. It's a thing for 5% of the population, at most. And the remaining 90%? It is the view that it is necessary to develop not only the skilled.
Anna Moser, 54, founded the Sport & Education Institute in 2001. Former athlete, played as a striker on the Brazilian Volleyball Team, won bronze at the Atlanta Olympics (1991) and left the courts in 1999. She is married to a journalist and has two children.