The 25th Amazonas Opera Festival highlights shows from the last week of the season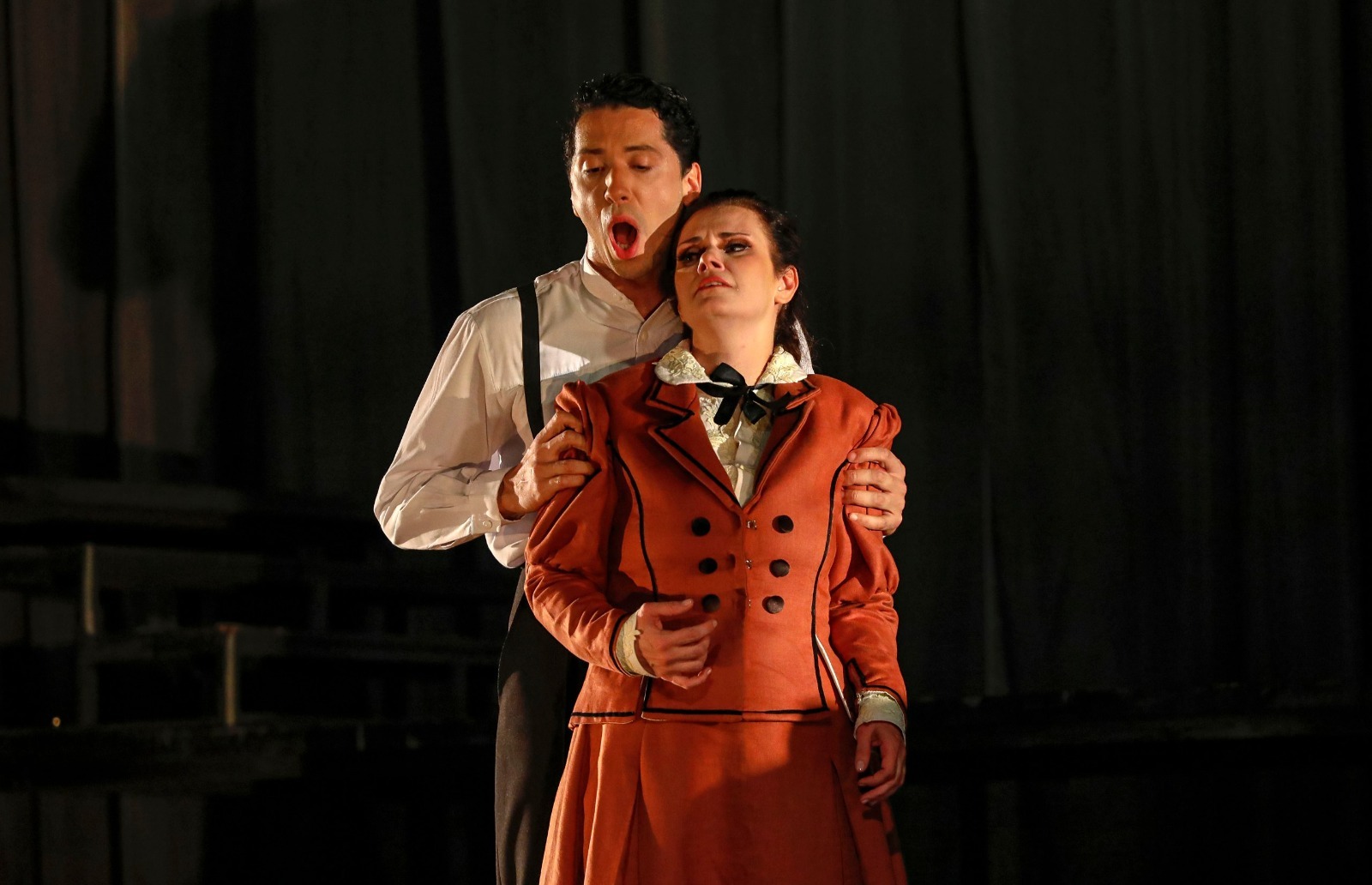 Show
Operas at Teatro Amazonas and children's musicals at Teatro da Instalação mark the week that closes the festival
Manaus (AM) – The 25th Amazonas Opera Festival reaches the last week of shows at Teatro Amazonas and Teatro da Instalação, both in the center of Manaus. Following performances are the operas "Piedade", by João Guilherme Ripper; "Peter Grimes", by Benjamin Britten and the children's musical "Curumim, the Last Hero of the Amazon in Search of the Flower of Life", by Mário Adolfo.
The public says goodbye to "Piedade" this Wednesday and Saturday (24 and 27/05), at Teatro Amazonas, starting at 8 pm. The tragic story takes place in the 20th century, narrates the love triangle lived by the writer Euclides da Cunha (Homero Velho), his wife Anna Cunha (Gabriella Pace) and the military man Dilermando de Assis (Daniel Umbelino). The show lasts 1h40, performed by Amazonas Filarmônica, conducted by Otávio Simões.
Teatro Amazonas also hosts the opera "Peter Grimes", on Thursday and Sunday (25 and 28/05), at 8 pm and 7 pm, respectively. The award-winning opera tells the story of fisherman Peter Grimes (Fernando Portari) who, despite being cleared for the death of an apprentice, is a victim of social judgment. Conducted by Luiz Fernando Malheiro, the Amazonas Philharmonic performs the opera with the Coral do Amazonas in three hours.
The two shows at Teatro Amazonas are open for sale on the website shopingressos.com.br and at the theater box office.
Children's
The children's musical "Curumim, the Last Hero of the Amazon in Search of the Flower of Life" ends its season on Sunday (5/28), at 4 pm, at the Teatro da Instalation. Entry is free.
The show by Amazonian writer Mário Adolfo, with music by Zeca Torres, tells the story of Marquinhos (Cauê Brito), a boy from the big city, who feels the need to live adventures and free himself from the discouragement of routine. For this, he has the help of the Curumim gang (Rhuann Gabriel) to find the Flower of Life, which will take Marquinhos to another reality in contact with nature.
The show is performed by actors from Cia de Teatro Metamorfose, with the participation of the Children's Choir and Ballet of the Lyceum of Arts and Crafts Claudio Santoro, in addition to the Amazon Guitar Orchestra. The musical direction is by maestro Davi Nunes, with general direction by Socorro Andrade and Francisco Mendes.
Adresses:
Amazonas Theater – Largo do São Sebastião, Center
Installation Theater – Rua Frei José dos Inocentes, Downtown
*With advisory information
Read more:
Shopping hosts 25th anniversary exhibition of the Opera Festival
In cultural exchange, children from the Abelha community enjoy an opera show at Teatro Amazonas
In cultural exchange, children from the Abelha community enjoy an opera show at Teatro Amazonas