TCU authorizes investigation into US military contracts – 03/17/2023 – Mônica Bergamo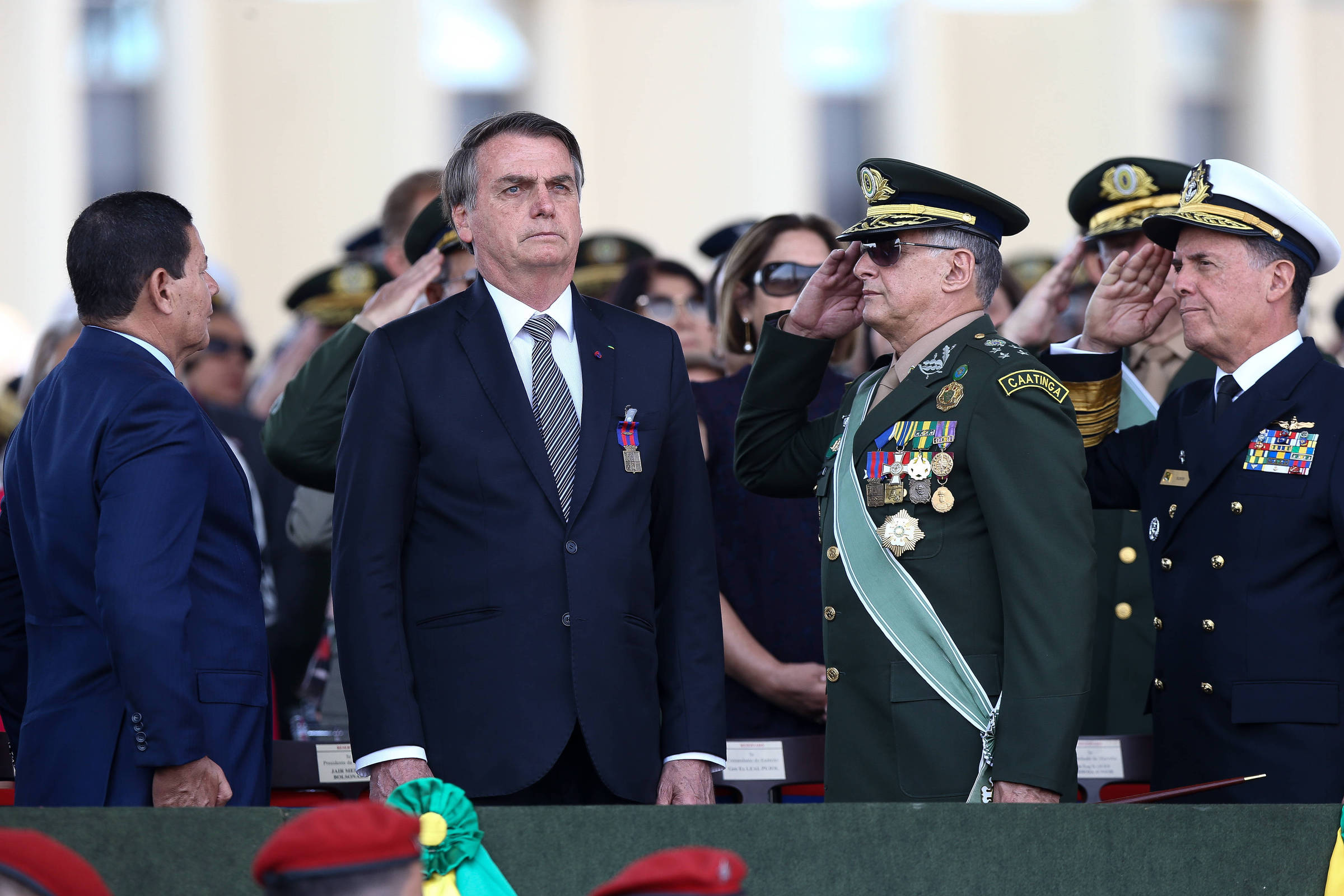 The TCU (Tribunal de Contas da União) authorized the trip of auditors from the court to Washington, in the United States, to investigate purchases made by the commands of the Navy, Army and Air Force in the foreign country between 2018 and 2022. part was held during the government of Jair Bolsonaro (PL).
MAGNIFYING GLASS
In total, around BRL 20 billion were pledged and paid by the military in the period in several countries. According to a report prepared by TCU technicians, a significant part of the expenditure was concentrated in the American country, the target of the audit. There are three of the five commissions of the Armed Forces abroad. Another two are in Europe.
BARRED
The last audit carried out by the TCU on Brazilian military installations in the US took place in 1997. According to a dispatch signed by the deputy minister Weder de Oliveira, on-the-spot verification is once again necessary given the number of transactions detected and the refusal of uniformed personnel to grant access. integral to the purchasing system.
BARRED 2
Although the auditors of the court of accounts have pointed out the public nature of the requested data and stated that the scope of the work would not question strategic defense purchases, the commands in Washington would have justified the veto by pointing to the existence of classified information.
WITH AN EYE
In the field, the TCU team must carry out a physical inspection, carry out interviews and verify, based on the analysis of documents, whether the transactions carried out are duly registered and comply with legal regulations, among other procedures. The trip was authorized by the president of the court of accounts, Bruno Dantas.
SCREEN
Actress Mari Oliveira received guests at the premiere of the film "Medusa", starring her, at the
Espaço Itaú de Cinema, in São Paulo, on Monday (13). The director of the feature, Anita Rocha da Silveira, and actress Bruna Linzmeyer, who is also in the cast, attended the session. Actress Maeve Jinkings
passed by.
with BIANKA VIEIRA, KARINA MATIAS It is MANOELLA SMITH

PRESENT LINK: Did you like this text? Subscriber can release five free hits of any link per day. Just click the blue F below.