Tarcísio calls unionists to SP government event – 05/25/2023 – Panel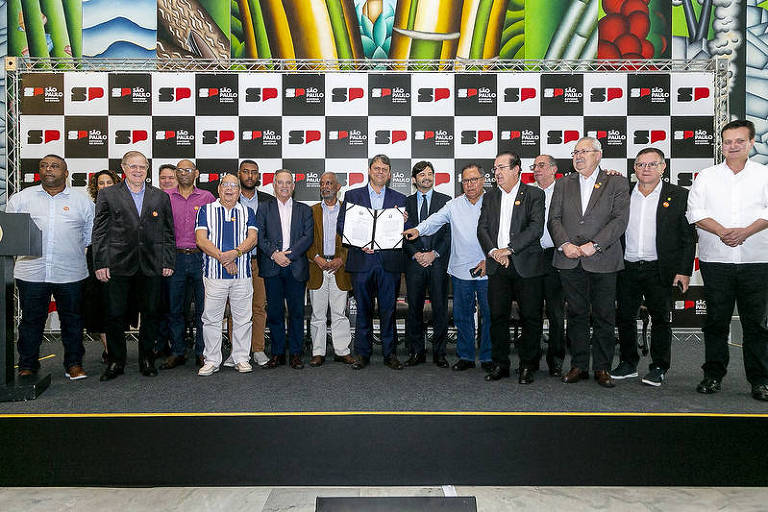 Governor Tarcísio de Freitas (Republicanos-SP) made a gesture of approximation and invited the union centrals to an event to sanction the new state minimum wage, of R$ 1,550. He posed for pictures with the unionists onstage and said he saw the meeting as the start of a broader relationship.
During his mandate, former president Jair Bolsonaro (PL) never met with union centrals, despite several requests for an audience. The first provisional measure of the Bolsonaro government was created to end the Ministry of Labor, later recreated to accommodate allies.
"I believe that the dialogue with the governor is interesting for all centrals, so much so that they were present. And the governor's speech was already a commitment for the coming years, when he promised to always have a real increase in the salary floor. In the conversation I had, he demonstrated that he wants to dialogue more with the centrals. There is a lot to do", says João Carlos Gonçalves, Juruna, general secretary of Força Sindical.
Ricardo Patah, president of UGT, argues along the same lines.
"It is a hope of having a relationship in terms of employment, technology, professional qualification, and a greater participation in the relationship with the trade union centrals. It was a demonstration that even though he is liberal and right-wing, he wants to dialogue, and we are interested this interlocution a lot", he says.
President Lula (PT) also invited the trade union centrals to announce tax cuts for popular cars this Thursday (25). They were present at both events with representatives.
In addition to Patah and Juruna, Tarcísio was also present: Antonio Neto, president of CSB, Wagner Menezes, secretary of Labor Relations, and Onofre Gonçalves, president of CTB-SP, and Rodrigo Pereira, representative of NCST.

PRESENT LINK: Did you like this text? Subscriber can release five free hits of any link per day. Just click the blue F below.