State forum brings together municipal cultural managers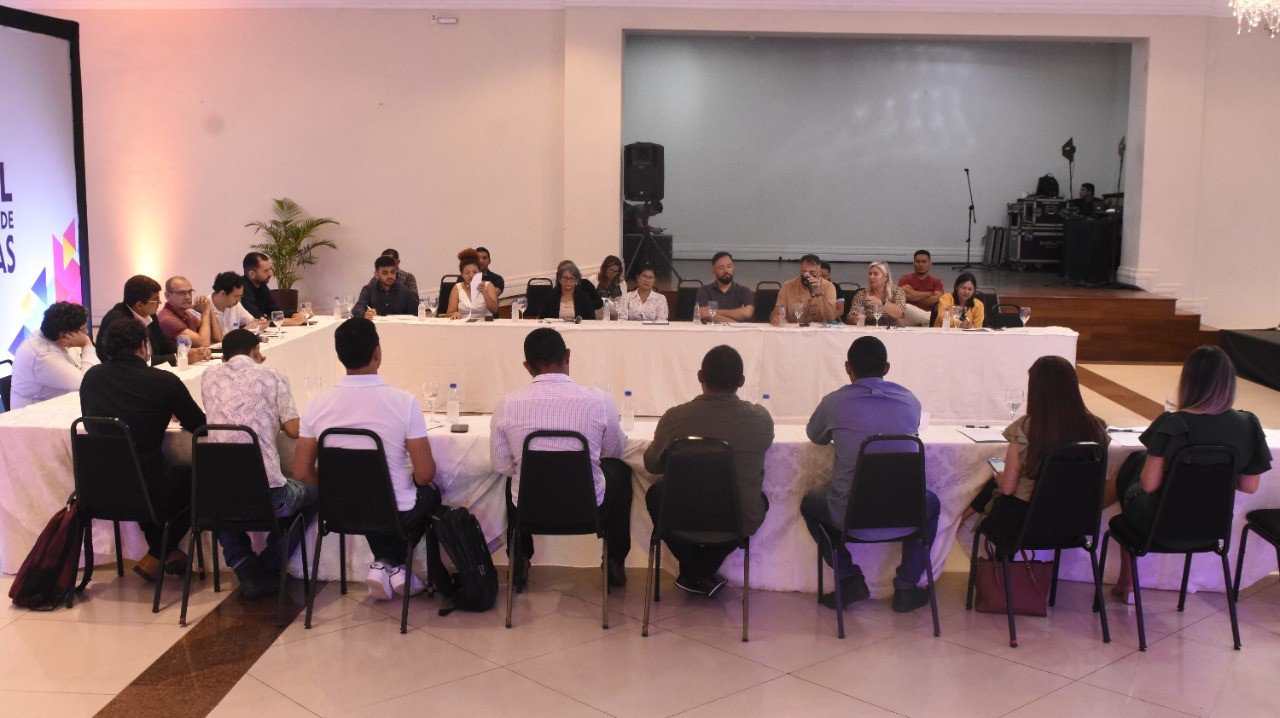 Law Paulo Gustavo
The meeting will take place this Wednesday (24), at the Palácio da Justiça Cultural Center and will be attended by managers, cultural advisers and representatives of the MinC
Manaus (AM) – Strengthening dialogue between the State and municipalities on the Paulo Gustavo Law (LPG), among other issues involving public cultural policies, is the proposal of the 5th State Forum of Secretaries and Coordinators of Culture of Amazonas. The event takes place on Wednesday (24), from 8 am to 12 pm, at the Palácio da Justiça Cultural Center (CCPJ), Avenida Eduardo Ribeiro, 901, downtown.
The meeting is promoted by the State Government, through the Secretariat of Culture and Creative Economy, and will be broadcast on Youtube da Cultura do Amazonas. The presence of more than 30 municipal managers from the interior of the state, members of the State Council of Culture, is confirmed, in addition to the interaction, by videoconference, of representatives of the Ministry of Culture (MinC).
In the midst of the stages of compliance with the Paulo Gustavo Law, the forum takes place in order to open yet another front for discussions, provide technical advice and clarify doubts about the law. With the regulatory decree released, LPG resources will benefit workers in the cultural sector, as an emergency action to strengthen vulnerable artistic classes in the post-pandemic period.
The Secretary of Culture of Amazonas, Marcos Apolo Muniz, recognizes the importance of the event with cultural managers of the municipalities, since they will also be awarded with the allocation of Union resources.
"In the last two months, we held sectoral meetings with the cultural segments and, now, the State Forum of Cultural Managers takes place to strengthen the implementation process of the Paulo Gustavo Law", points out the secretary.
"It is a very important moment for exchanging experiences, clarifying doubts and promoting initiatives that can strengthen the sector. By correctly following all the steps to comply with the law, municipalities continue to be able to receive federal incentives, in addition to generating jobs and income for cultural agents", concludes Apolo.
*With advisory information
Read more:
Government will regulate Law Paulo Gustavo next Thursday
With Lei Paulo Gustavo, government guarantees R$ 3.8 billion for culture
IPHAN has a record budget to invest in cultural heritage