Stands at the PIM 2023 Sustainability Fair will prioritize recyclable materials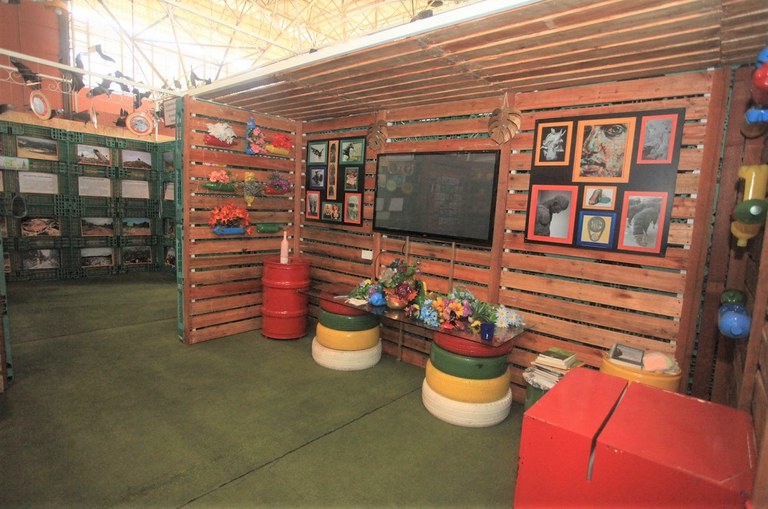 economic development
Manaus Industrial Pole Sustainability Fair will take place on the 7th, 8th and 9th of November, at the Ulysses Guimarães Convention Center, in Brasília
Brasilia – Harmonizing the conservation of the world's main tropical forest in the stands, with the advanced technologies used by companies located in the state of Amazonas, is the mission of architect Sérgio Santos, responsible for the architectural design of the Manaus Industrial Pole Sustainability Fair (FesPIM) , which will take place on the 7th, 8th and 9th of November, at the Ulysses Guimarães Convention Center, in Brasília.
Promoted by the Superintendence of the Manaus Free Zone (Suframa) and the Institute of Strategic Socio-Environmental Intelligence of the Amazon (Piatam), the event aims to demonstrate the relationship between the Manaus Free Zone (ZFM), a model of regional economic development, in force for 56 years, and its direct relationship with the preservation of the Amazon forest, being the largest biome in the country.
To show that progress can be an ally in the defense of fauna, flora and nature, architect Sérgio Santos designed a project with a new look at elements discarded by companies from different segments.
"Packaging materials from PIM factories and reused wood from regional boats that are dismantled, sink or whose situation no longer allows navigation on the Amazon rivers are being used,"

he explained, adding that individuality will be respected.
"The design will vary depending on the client, but we will keep the concept taken from our region, with architectural elements built from reused materials."
*With information from consultancy
Read more:
Amazon companies moved R$17 billion in goods until June
In Manaus, mini-course reveals the connection between tissue engineering and entrepreneurship
Economists estimate a 24% loss in Manaus' GDP per capita caused by organized crime