Site in Ibiúna promotes cherry blossom festival – 05/25/2023 – Tourism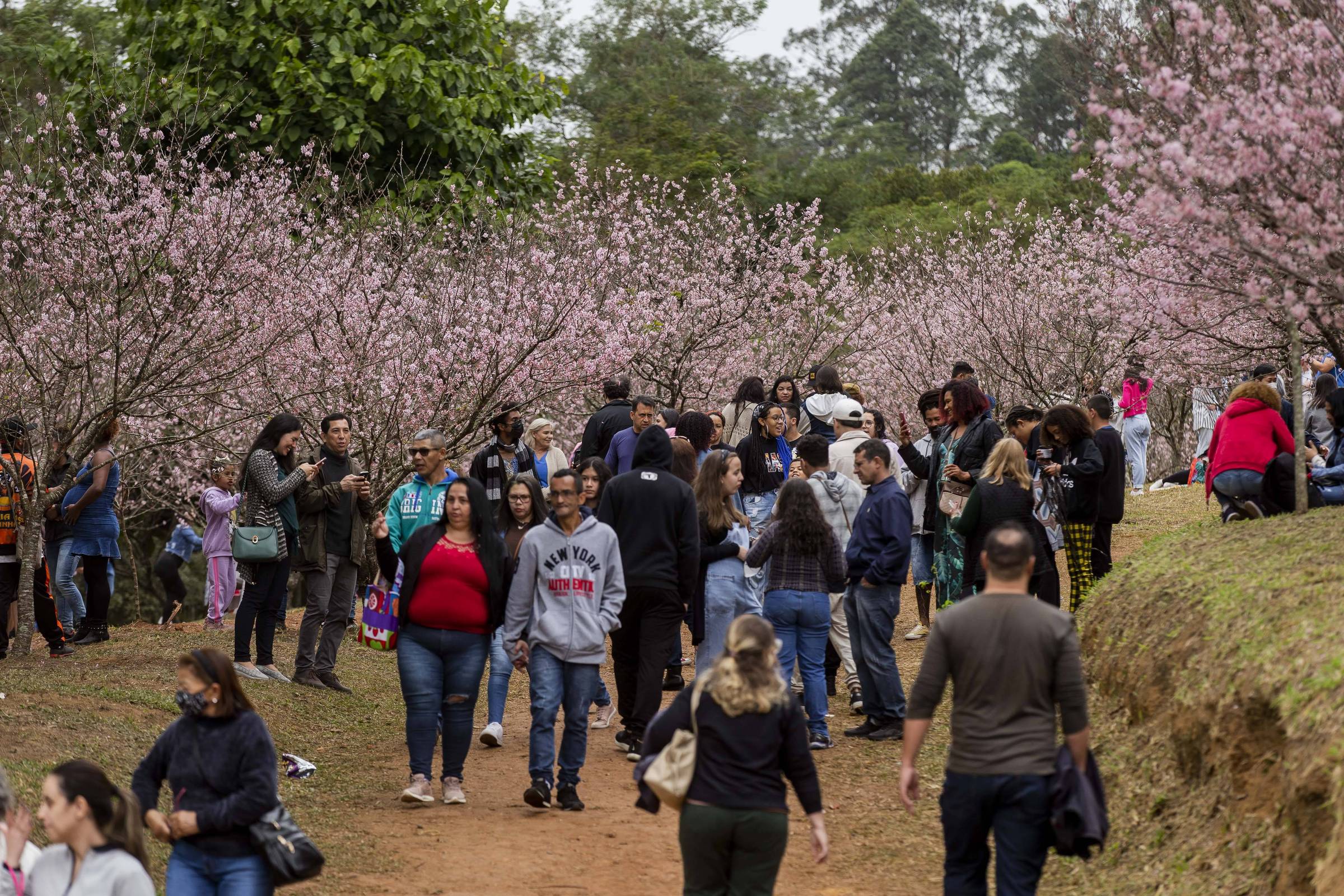 Symbol of Japanese culture, cherry trees bloom only once a year, always during winter. The phenomenon brings thousands of people to cherry tree groves, which in a matter of days are colored by the baby pink flowers that bloom from the famous tree.
One of these forests is in Ibiúna, in the interior of São Paulo, about 70 km from the capital. At the Chibana site, with over 250,000 m² of green area, the cherry blossom festival starts in July, on the weekend of the 15th and 16th.
In addition to the blossoming cherry trees, the site offers visitors a Japanese garden for contemplation, a mini-farm with domestic, wild and exotic animals, a butterfly garden, a playground and music and dance performances — including taiko, the Japanese drum.
The traditional food and drink stalls, with pastries, skewers, yakissoba, tempura, hamburgers and hot rolls will also be available to visitors.
A revered Japanese symbol for over a thousand years, cherry blossoms, known there as sakura, carry different meanings. They represent new cycles, friendships. Above all, they are a metaphor for the ephemerality of life, the brevity of existence.
Tickets for the 4th Cherry Blossom Festival at Sítio Chibana are now on sale on the property's website. Those who buy until the 13/7th have a discount: R$ 40 for adults and R$ 20 for children from 3 to 10 years old and over 60 years old. At the entrance, prices are more expensive: R$ 50 for adults and R$ 15 for children and seniors. Parking is free and pets, as long as they are on a leash, are welcome.