Senate defends that STF ignore CPI request on 1/8 – 03/14/2023 – Power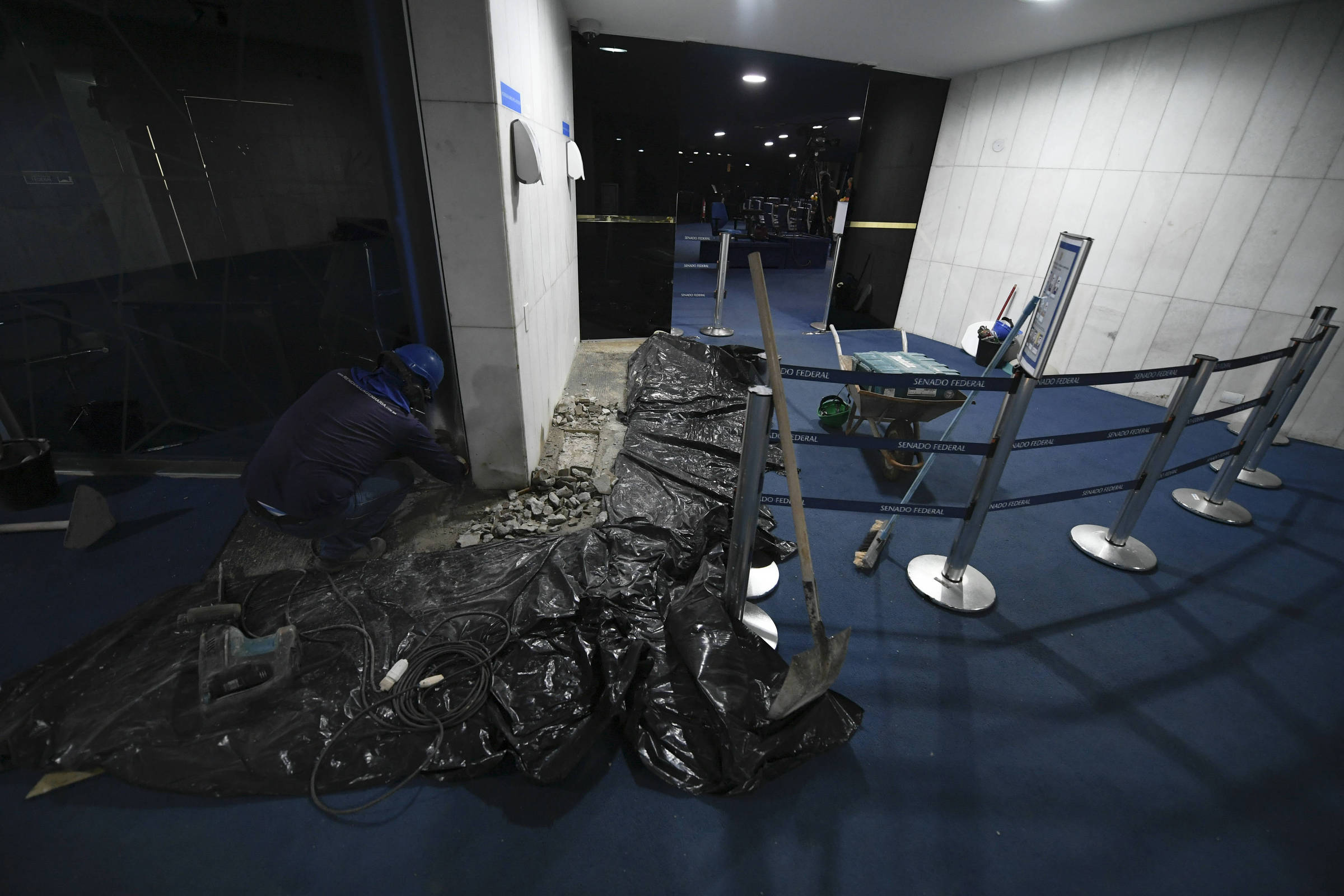 The president of the Senate, Rodrigo Pacheco (PSD-MG), asked the STF (Federal Supreme Court) to reject the request made by Senator Soraya Thronicke (União Brasil-MS) for the immediate installation of the CPI of anti-democratic acts.
Shortly after the January 8 attacks, the senator managed to obtain the minimum number of signatures for the installation of the CPI, including the support of senators from the base of Luiz Inácio Lula da Silva (PT).
Lula said, however, that he is against opening the investigation and, now, the government has been working to block the initiative of the Senate and the Chamber – which already have the necessary signatures for the creation of a mixed CPI, with the participation of deputies as well. .
Despite being presented in January, with the support of senators who have already had their terms ended, Thronicke's request has the support of 42 parliamentarians in this legislature — 15 more than necessary.
In view of this, the senator triggered the STF so that Pacheco is forced to open the investigation – as happened during the CPI of Covid, in 2021, by order of Minister Luís Roberto Barroso. This time, the case is with Minister Gilmar Mendes.
In the manifestation sent to Gilmar Mendes, Pacheco defends that the senator's request be rejected. The Advocacy of the Senate states that the internal regulation determines that the requests are filed at the end of the legislature.
The Senate says that there is no "legal-political possibility of its automatic use by the subsequent legislature", as Thronicke wants. He points out, however, that the new legislature "is free to approve a new piece creating a CPI with the same object".
"Thus, in principle, the manifestation of will of the senators who exercise mandate in the current legislature must be ratified for the creation of a CPI, in order to allow the eventual use of the request that is under deliberation of the Presidency of the Senate."
Parliamentarians from Lula's base say they will not support the request again, if the senator is forced to collect signatures for the second time. The opposition has already bet on the mixed CPI, presented by federal deputy André Fernandes (PL-CE).
Faced with a more comfortable scenario for the government in the Senate, Bolsonarists want to concentrate their efforts in the Chamber of Deputies, where Lula is still trying to negotiate a solid support base. One of the targets is the Minister of Justice and Public Security, Flávio Dino (PSB).
Publicly, the president of the Senate had thrown the ball to the government and said that he will install any of the investigation requests that meet the requirements. "There is no kind of delay on the part of the Senate presidency," he said last month.