See how to edit messages on WhatsApp – 05/25/2023 – Tech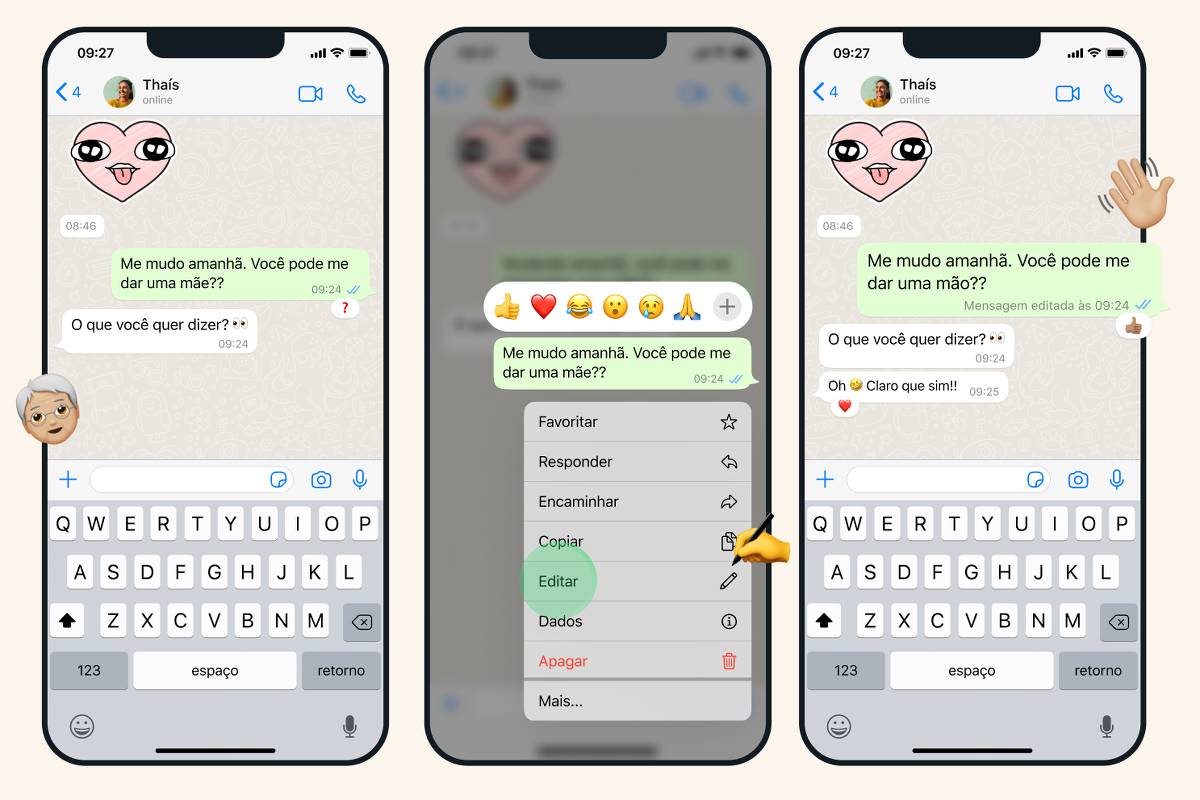 People all over the world now have the option to edit messages on WhatsApp this week. The novelty was announced on Monday (22) and should be available to all users soon.
People with the upgrade have up to 15 minutes to change the content of the texts.
To rectify messages, users need to press the bubble with the incorrect excerpt until options appear. On the iPhone, just click on "Edit", change the text and confirm, as shown in the art released by Meta, the holding company that controls WhatsApp.
For Android devices, the message editing process takes a step further.
The user still needs to hold the speech bubble with the incorrect passage until the options appear, which, in the Android version of the application, are at the top of the screen.
Among the options, select the ellipsis ("…") button, referring to other resources.
Then select the "Edit" function.
In the text box, change the text as you see fit. Then confirm the edit using the green button on the right.
An edit notice in the footer accompanies the message to indicate that the content has changed.
In WhatsApp, it is not possible to consult the edit history, as in Facebook and Instagram, social networks controlled by the same holding company of the messaging application, Meta.