Russian pilot is fired for flying slowly to earn more – 05/26/2023 – Market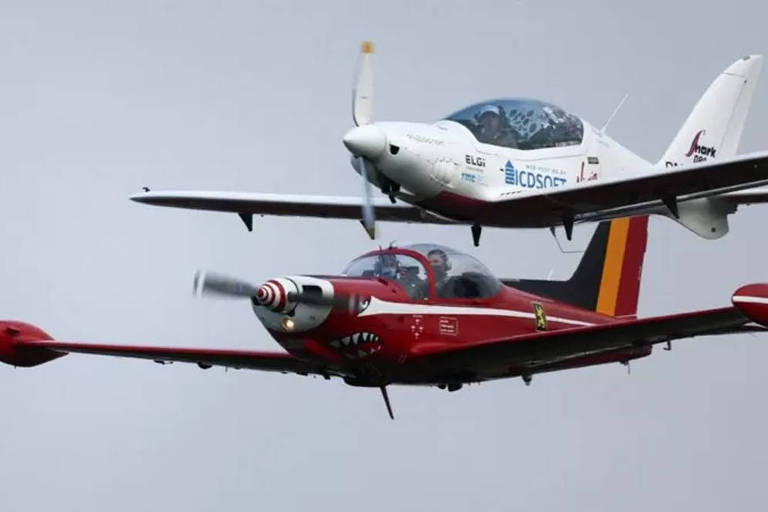 A Russian pilot used tricks to fly slower and give himself an advantage, but has now ended up out of a job. The "slow" pilot worked at Pobeda, a low-cost Russian airline with a fleet of only Boeing 737-800 jets, until he was fired a few days ago.
According to the Aviatorshchina channel reported on Telegram, one of the company's Boeing commanders broke the "slow record" for at least 3 months in a row. His objective was to increase his salary, which in the company is calculated by flight time and not by miles flown.
He always configured the 737 to fly at Mach 0.73, which is 871km/h on average, 36km/h less than the Mach 0.76 that the company set as a minimum depending on the flight.
Altogether there were 66 flights "in the mactata" in these 3 months. The difference of only 36 km/h may seem small, but if done several times it can generate a significant increase: He managed to earn ₽30,000 more rubles, equivalent to R$1,880, which may seem small but in Russia's economic situation, it is considerable.
Pobeda ended up finding out after she saw that he was earning above average and fired him immediately. The estimate is that the company had an expense of ₽500,000 rubles, or R$31,000 reais due to the commander's "soft foot" attitude.
In Asia, Cathay Pacific is having similar problems with its pilots, who are said to be taxiing slower than necessary to increase their time on board and therefore their wages.
The Hong Kong-based airline reportedly noticed that planes were taking longer to reach the gate at Chek Lap Kok International Airport. A survey showed that some Cathay aircraft were taxiing at speeds much slower than the acceptable lower limit.