Rui says Congressional changes in MP misalign government and talks about reversing them – 05/26/2023 – Politics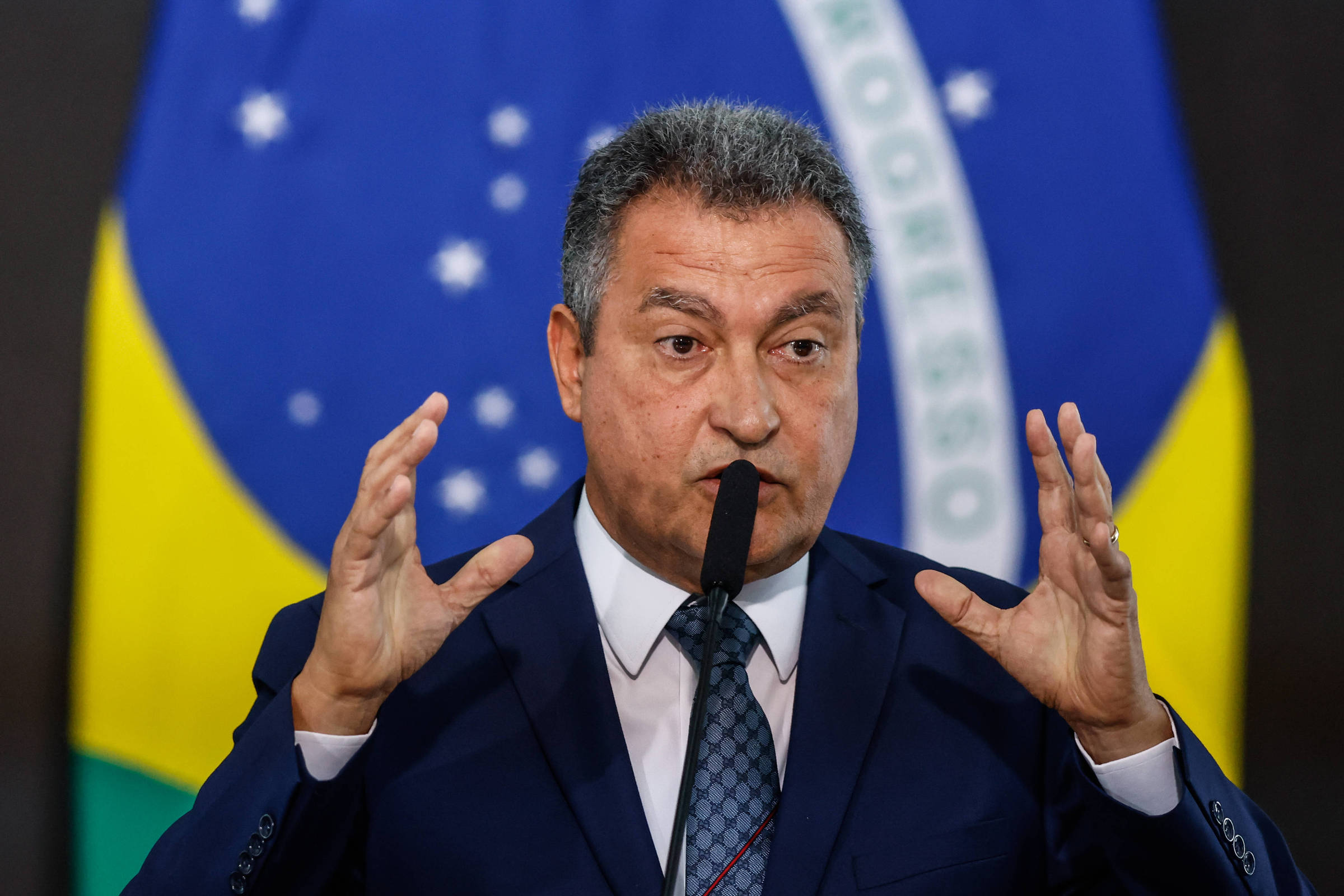 The Minister of the Civil House, Rui Costa, said this Friday (26) that the text of the provisional measure for the restructuring of the Esplanada dos Ministérios is "misaligned" with the vision of the government, which will work to reverse the changes during the vote in plenary. of the Chamber of Deputies and the Senate.
The Ministers of the Environment, Marina Silva, and of Indigenous Peoples, Sônia Guajajara, did not participate in the press interview after the meeting, only the heads of Communication, Paulo Pimenta, and Institutional Relations, Alexandre Padilha.
They stated that the two women were unable to participate in the press conference because they had another agenda. Although they have stated that they will work to revert the situation, Padilha said that the eventual maintenance of the Congress' decision to empty the environmental portfolios will not prevent the government from implementing President Lula's (PT) project, which, according to him, protects nature.
Rui, in turn, relativized the defeat suffered in the Legislative: "Most points preserved what was the original concept of the MP, but some points were not maintained. and our opinion is out of line with the policy that has to be implemented, to return to the original concept".
The vote that caused controversy took place last Wednesday night (24), when members of the mixed commission of the Chamber of Deputies approved a report on the provisional measure that restructures the Esplanada dos Ministérios and emptied the attributions of Marina and Guajajara.
Although the main government ministers have stated that they will work to reverse the changes, the negotiation that harmed the two ministers was endorsed by the Planalto Palace.
The Chief Executive prioritized maintaining the attributions of the Civil House, for example, in articulation with Congress, instead of having made an effort in favor of environmental guidelines.
From the beginning, the government already predicted that the concessions foreseen in the report would be inevitable due to the current correlation of forces in Congress. The political wing had the diagnosis that it would be very difficult to face the articulation of the ruralist caucus in the agrarian and environmental area.
One of Marina's defeats concerns the CAR (Rural Environmental Registry), which was under her responsibility, but now may go to the folder of Management and Innovation in Public Services.
Rui, however, stated that the vote was only in the committee and promised to work to reverse the situation. "Now in other instances we will focus on these points to rehabilitate the original concept of the provisional measure".
"The definition and criteria that guarantee the environmental balance and the rules that the law and the Constitution establish about the priorities for water use, these, in our understanding, have to remain with the Ministry of the Environment and we will work in other instances", stated.