Roberto Cidade's laws reinforce the importance of literacy in Amazonas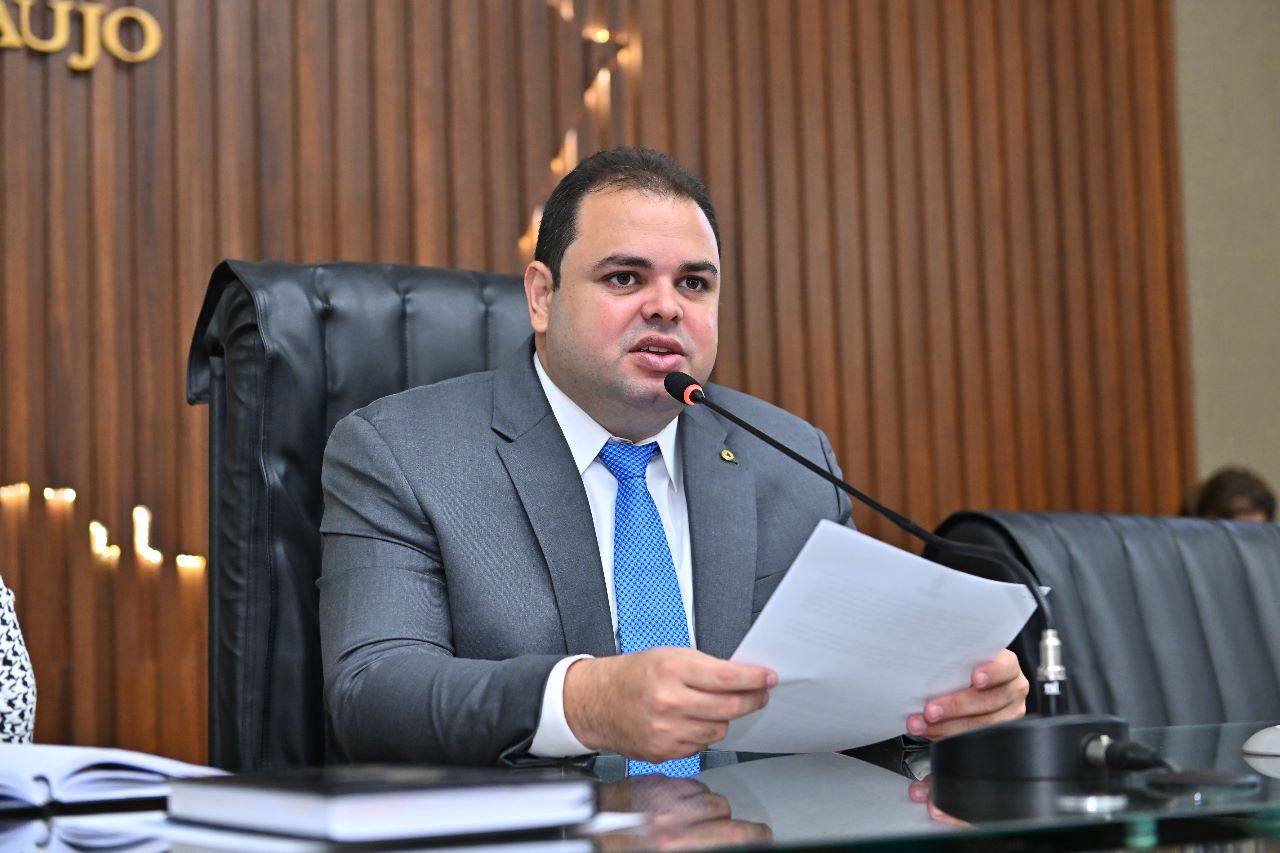 Initiative
This Tuesday (14th) National Literacy Day is celebrated
Education is one of the priority areas in the mandate of state deputy Roberto Cidade (UB), president of the Legislative Assembly of Amazonas (Aleam). And, on this National Literacy Day, the parliamentarian highlights his initiatives that promote education.
Among its laws is No. 5,518/2021, which provides for Education as an Essential Activity in the State of Amazonas. The measure aims to guarantee the maintenance of Education at all its levels and modalities, even in situations of emergency and public calamity.
"We are experiencing difficult times during the pandemic and education was one of the hardest hit sectors of society. Our children and young people were penalized and to this day have not been able to fully recover. Our law comes with the aim of reinforcing the importance of education and also to prevent educational services from being discontinued, but to find means and measures so that the harmful effects of the suspension of education are mitigated. Students, especially young children, need education to be maintained in any situation", said the deputy.
Law No. 6,362/2023, which establishes the "Friendly School for Inclusive Education", was also authored by Deputy Cidade. The initiative aims to encourage public and private schools in the state of Amazonas to adopt measures to implement an educational system inclusive of people with disabilities, at all levels of education, with the adoption of specific curricula, techniques, educational resources and organization to meet the needs of students with disabilities.
"We need to prepare schools, educators, all technical staff and students to welcome people with disabilities. This must be everyone's commitment. In today's world, with everything we have learned about people's potential, it is essential that we have a new look at this perspective and that we can indicate ways to have fairer, more inclusive spaces," he stated.
The project that establishes the "School Friend of Inclusive Education" Seal provides for the training of managers, educators and other school professionals for education from an inclusive perspective, with the architectural adaptation of school buildings and the use of educational resources aimed at accessibility, such as teaching and para-teaching materials in Braille, audio and Brazilian Sign Language (Libras), laptops with voice synthesizers and communication software, among others.
Scientific research
Cidade is the author of Bill (PL) nº 73/23, which encourages teaching and scientific research in the State's basic education network. The aim is to stimulate scientific initiation by taking a leading role in the process of building and reconstructing knowledge in favor of the common good; promoting the teaching-learning process, with activities related to the scientific field; the expansion of study, research, science, innovation and the development of learning skills.
It also foresees the development, in partnership with Higher Education Institutions (HEIs) and Scientific, Technological and Innovation Institutions (ICT's), of actions aimed at stimulating the interest of primary and secondary education students in scientific research.
"Scientific research is an instrument of great importance for the construction and propagation of knowledge, it contributes to the promotion of technological activities and is a strategy for the economic and social development of the State. It is an area that requires investments and actions that strengthen and stimulate it. With the development of science, research and technology, our students tend to build a better future for themselves and for society", stated the deputy president.
Representative Roberto Cidade allocated, in his first term, R$9.5 million in parliamentary amendments to assist in the execution of projects throughout the State. In addition to financial resources, Cidade presented 21 projects and had nine laws approved in favor of education in the state of Amazonas.
*With information from consultancy
read more
Roberto Cidade's laws strengthen the National Women's Protection Policy
Roberto Cidade defends potassium exploration in Autazes as a new economic matrix
Roberto Cidade will propose implementing a housing program in Manicoré