Roberto Carlos' cruise has complaints of dirt – 03/17/2023 – Tourism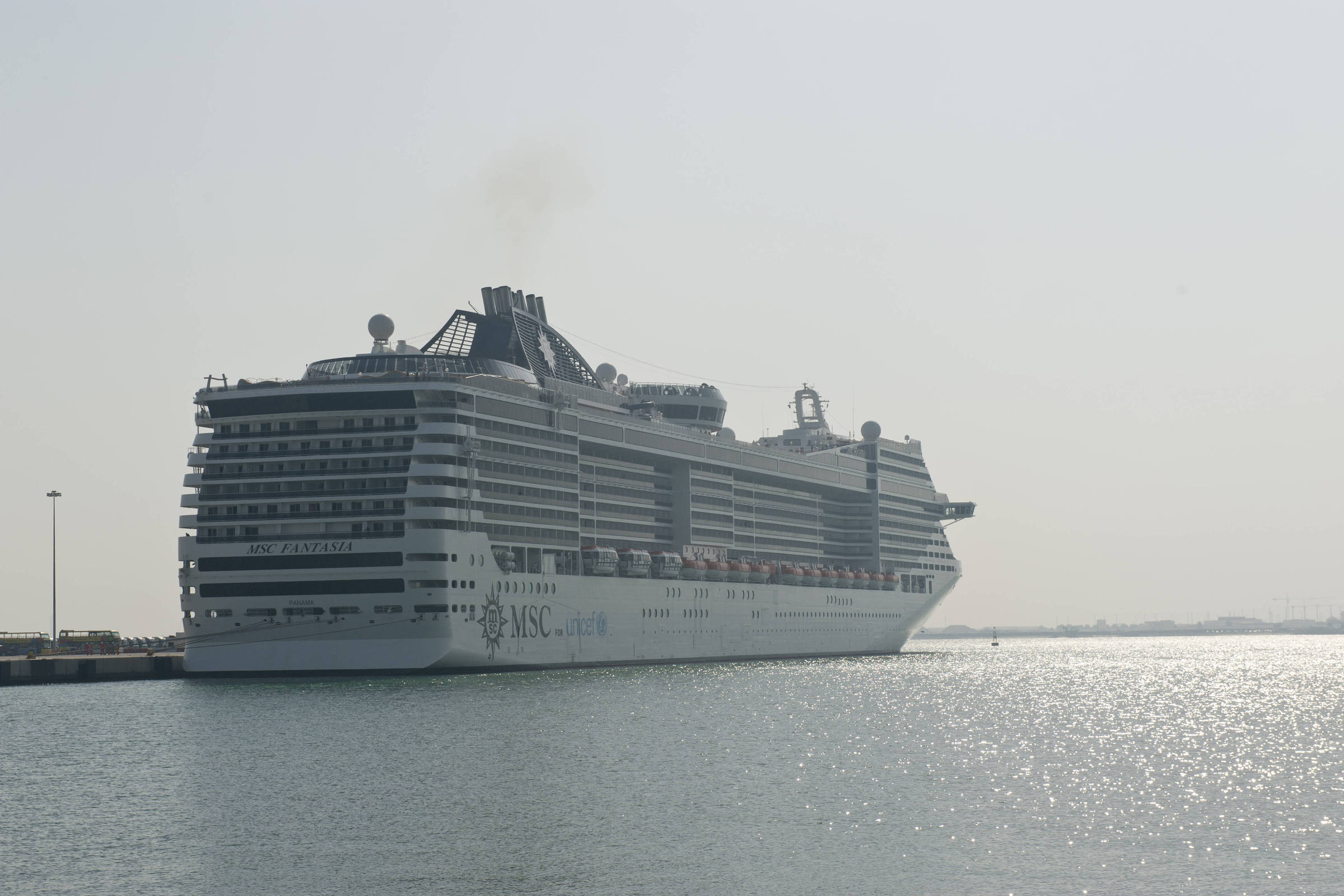 Passengers who boarded the MSC Fantasia cruise ship are sharing videos on the TikTok social network in which they complain about cabins flooded by leaks, overcrowded restaurants and the lack of conservation of the vessel – pointing out, for example, moldy carpets and broken glass. They also complain of disorganization and delays in boarding and disembarking.
This season, the ship hosted the "Emotions Project", with concerts by Roberto Carlos, and, starting on the 24th, it should also receive performances by Xuxa and guests such as Gloria Groove, Daniela Mercury, Claudia Leitte, KLB and Sérgio Mallandro . Between March 31st and April 3rd, the expectation is that it will host the Só Track Boa festival, with 72 hours of non-stop music programming.
wanted by Sheet, MSC sent a note to the report stating that the cases are one-off and "regrets that the guests in question have gone through the reported experiences". "They are not up to our usual high standards and do not reflect our focus on quality and guest satisfaction," the statement reads.
One of the videos that went viral on the social network is by travel influencer Juliano Oliveira.
"The ship is in a terrible state of repair, with broken glass, moldy carpets and rust everywhere… Everywhere you look, you can see the lack of maintenance", he says in a post on the 17th, with images that show dirty cabin furniture and upholstery. He says that his seven-night trip, with a drinks package included, cost R$13,000 for two people.
In another of the videos, which already has 2.6 million views, a passenger shows her flooded cabin after a pipe allegedly burst in one of the corridors of the MSC Fantasia. "What would you do if you woke up on a cruise ship with your cabin on the 12th floor all flooded?" "We woke up scared with the noise of the water coming in, but we changed cabins and we're fine after the scare."
Complaints posted on social networks are added to others registered on the website specializing in collecting consumer complaints Reclame Aqui — where MSC Cruises appears as a "not recommended" company. Over there, complaints describe the Fantasia ship as "a terror" and in "poor condition". The company has responded to comments posted there.
"Several areas of the ship smelled of sewage and faeces, including elevator areas and cabin corridors", says a passenger who claims to be from São Paulo and who says she traveled on the MSC Fantasia between December 18th and 21st, 2022. "Restaurant buffet and à la carte restaurant with poor quality of food. All items with fish on restaurant menus tasted like spoiled fish. I risked eating and had to put the plate down."
This same passenger also complained about the delays, which, according to her, compromised the cost-effectiveness of the tour. "Taking into account that two days are practically wasted in embarking and disembarking, it is only 48 hours on the ship," she wrote. "Paying BRL 7,000 for this is a joke!"
"They sell a wonderful experience, but it's far from it," wrote another passenger, who claimed to have been on board the Fantasia between the last 2nd and 6th, when Roberto Carlos showed up on the ship. "We got to the ship and everyone was lost. The only staff we found to ask for directions just wanted to sell internet and drinks packages. That was the only concern."
OTHER SIDE: MSC CRUIZEIROS SAYS THAT CASES ARE SPECIAL
Sought after by the report, the company MSC Cruises sent a note saying that the cases reported by users of social networks are occasional and do not comply with the company's quality standards.
Read the note in full:
"MSC Cruises regrets that the guests in question have experienced the reported experiences, which are specific cases that were resolved by the technical team on board. They are certainly not up to our usual high standards and do not reflect our focus on quality and guest satisfaction. We would like to thank you for bringing these points to our attention and we continue to work continuously to provide the best vacation experience for our guests. We take great pride in being the leading cruise brand in the region and are committed to honoring that position. Isolated events such as those described here, fortunately, do not reflect the positive vacation experience that the vast majority of our guests have on board. However, we are attentive to all the comments we receive to improve our services, which is certainly what we are doing in this case."