Quincho serves tasting menu only with desserts in SP – 05/27/2023 – Restaurants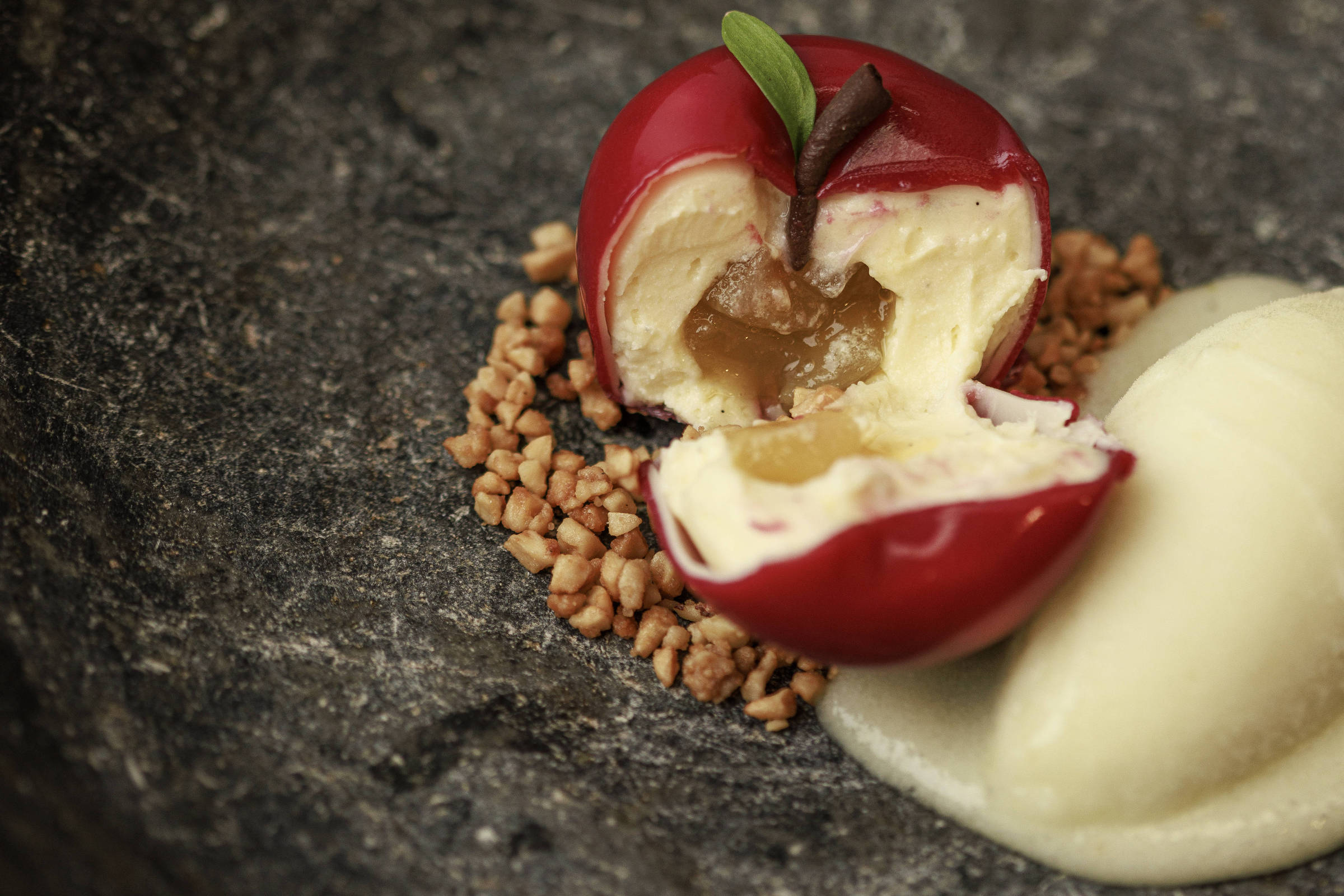 The vegetarian restaurant Quincho, by chef Mari Sciotti, is holding another edition of its dessert tasting menu next Tuesday (30). In its third edition, the event wants to highlight the art of confectionery and bring new experiences to those who like sweets with unconventional ingredients.
At the event, the address will be transformed into a "dessert bar", as the houses that only serve desserts are called. The person in charge of the menu, pastry chef Rafael Aoki, will lead the dinner with guest chefs Rodrigo Ribeiro and Walkyria Fagundes.
Rodrigo Ribeiro worked at restaurants such as DOM, Maní, Oro and Petí, and was Rafael Aoki's mentor in the pastry shop. Walkyria Fagundes is a partner and pastry chef at Ae! Cozinha, located in Vila Mariana, which received the Bib Gourmand seal from the Michelin Guide.
With a Brazilian theme, the tasting menu will consist of five times, including snacks, a dessert from each chef and petits-fours (small pastas) to end the experience.
Dishes will be harmonized with drinks prepared by bartender Andrea Ambrosano Júnior, known as Deco. He bets on Brazilian ingredients, such as açaí, banana and sugar cane, to create the combinations.
The evening will begin with a sweet version of tapioca dadinho–a rice pudding version with tulha cheese and blackberry mustard–, in addition to carpaccio of cambuci and a sablé (butter dough) of cocoa with beetroot in syrup. The opening drink will be the where is Jussara?, a mix of rye whiskey, organic cachaça, açaí syrup, tamarind cordial and lime mix.
For the main stage, each chef prepares a retelling of Brazilian confectionery classics. Rodrigo Ribeiro will serve a black garlic pudding with onion caramel and wild rice popcorn.
Rafael Aoki makes reference to the apple of love with goat cheese, thyme, green apple compote and limoncello and a praline (caramelized chestnut) with cashew nuts and bottled butter.
Walkyria bets on Romeo and Juliet with its shortbread (buttery biscuit) with coconut and lemon zest, guava paste and cheese mousse. To go with it, the Emilinha drink mixes grape distillate and sugar cane, green lemon juice and banana clarification with raisins.
To end the tasting menu, customers will try a sequilho house with citrus curd (juice-based cream), brigadeiro with native honey and cocoa nibs (little processed pieces), and a roulade with cupuaçu and chestnut -for.
The pairing is on account of the two in one, a drink composed of poire williams (pear-based distillate), apple vodka with vanilla and gimlet (gin and lemon liqueur).
The event will be divided into four shifts, with times at 7:00 pm, 7:30 pm, 8:00 pm and 8:30 pm. Those interested can opt for the version with pairing, worth BRL 280, or without pairing, for BRL 220. Reservations must be made via WhatsApp (11) 94450-1631 and require a deposit of 50% of the amount.