Properties: Carrão and Tatuapé lead purchases near the subway – 09/19/2023 – Market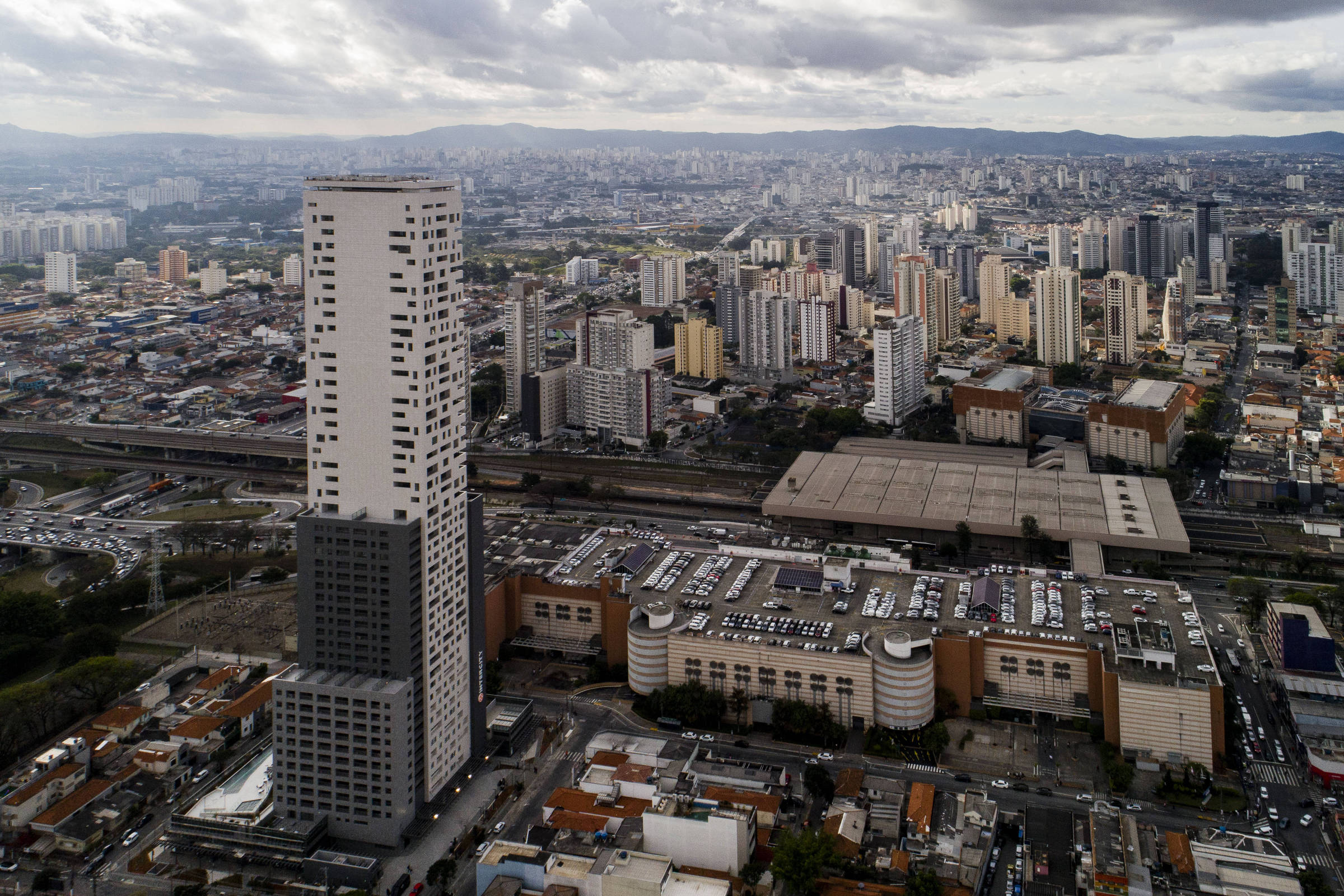 The Carrão and Tatuapé stations, in the east zone of the capital of São Paulo, are the most popular among those wishing to buy used properties near the subway. This is what a survey carried out by real estate agency Lello shows with information from advertisements published on its website. Using the platform, you can search for houses and apartments located up to 1 kilometer from the subway.
According to the research, from August last year to August this year, there were around 50 thousand searches on the platform, with Carrão station representing 17.55% of the total, followed by Tatuapé with 14.43%, Ana Rosa with 12.33%, Bresser-Mooca with 10.50% and Vila Prudente with 10.33%.
Line 1-blue —which comprises the section defined by the Tucuruvi and Jabaquara stations— is the highlight among the searches of those looking for a property to buy, with 28.69% of the total. Line 3-red (23.27%) and line 2-green (20.48%) follow closely behind.
Searches for properties close to line 4-yellow, known as the university line, total 12.10%, a similar percentage to line 5-lilac. The lowest demand was for properties close to the 15-silver line (3.40%).
"Urban mobility continues to be a determining factor for many São Paulo residents who wish to buy a house or apartment. Properties located less than a kilometer from subway stations tend to be sold more quickly and, depending on the state of conservation, are also the most valued in the 'price-square meter relationship'", says Gabriela Marques, sales manager at Lello Imóveis.
According to her, studios and one- and two-bedroom apartments are the most sought after.
A study called People Near Transit, by WRI, shows that only 25% of São Paulo residents live less than 500 meters from a bus stop or 1 km from a train or subway station. In Paris, for example, this number is close to 100%.
Housing costs increase
The average sale price of residential properties in São Paulo rose 0.43% in August, surpassing inflation, shows the FipeZAP+ Index. The increase is driven by one-bedroom units.
In the capital of São Paulo, the average cost per square meter is R$10,528. The highest price is in Itaim Bibi, in the south zone, followed by Pinheiros, in the west zone. In these regions, the average value of the square footage is R$16,802 and R$16,235, respectively.
Renting a property is also more expensive. Mainly those with one bedroom.
Secovi-SP Residential Rental Survey shows an average variation of 0.80% in the rental value in August and 11.67% in the 12-month period in the city of São Paulo. The percentage exceeds the IGP-M (General Price Index – Market), from FGV (Fundação Getulio Vargas), which recorded a negative variation of 7.20% in the period.
One-bedroom properties recorded the biggest increase, 1%, while three-bedroom properties saw a change of 0.30%.
According to data from Secovi-SP, a used three-bedroom property in Mooca and Tatuapé, in good condition, has an average rent per square meter of R$25.84, while for properties with regular maintenance, it costs R$24. 01. A one-bedroom property in the same region, in good condition, has an average rent per square meter of R$36.02, and those with regular maintenance, R$32.