Program opens enrollment to help students in the entrance exam – 03/15/2023 – Education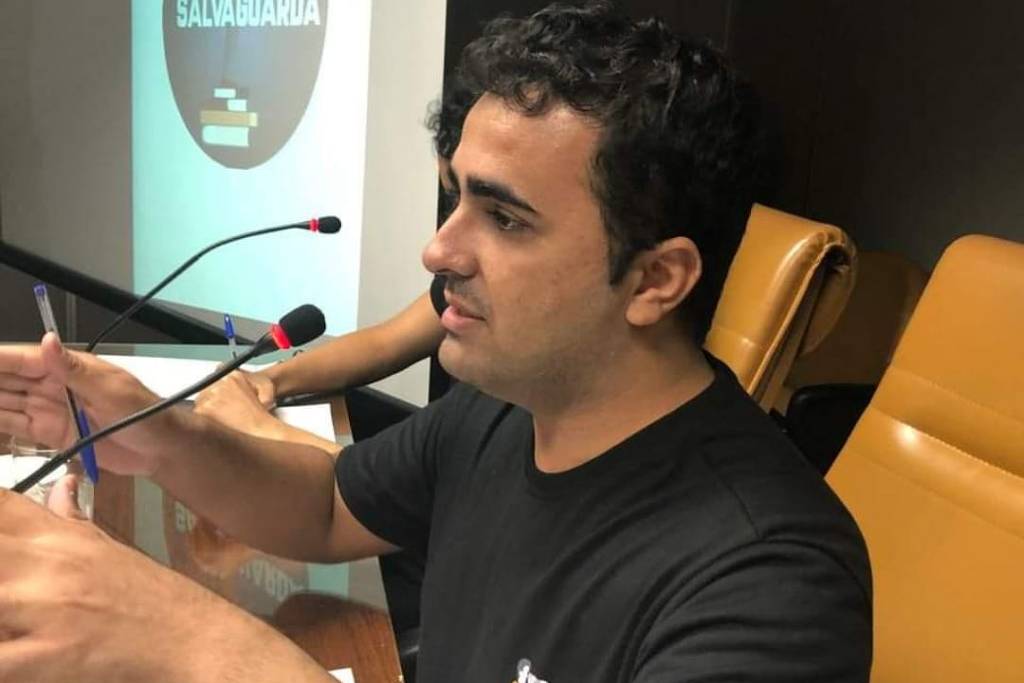 The Safeguard Program, which offers help in studying and choosing a profession for young people, has 40,000 places available for public school students to reinforce their preparation for the entrance exams this year.
Entries are open until next Sunday (19) and are free. The content of the site, according to the coordination, is open to any student in the country. But anyone who signs up has access to a network of more than a thousand volunteers.
Through the program, whenever the student has a question, in any area of ​​interest, he is contacted by a student or professional who can help him.
"We have this set of functionalities and support that work on three fronts: motivation, content and information, which ranges from the writing corrector, having a tutor to help you organize, psychological reception, subject monitoring, simulation, help with choosing professional", explains economist Vinicius de Andrade, creator and founder of Safeguard.
"It is a personalized mentorship that works with the most diverse demands of young people and manages to connect students from all over Brazil with those from all public universities in the country", he says.
Jéssika Cristina Marques Dias participated in the project in 2021 and 2022 and was approved in the accounting sciences course at USP in Ribeirão Preto.
"The project is very important in the lives of public school students who, for the most part, do not have access to paid platforms that help with preparation. It helped me a lot, especially with regard to writing. there are more ways to get into college — public schools often don't convey this to students," he says.
Camila Vitória Toledo participated in the project in the second half of 2022 and was approved in economic sciences at Unesp (Paulista State University) and UFMG (Federal University of Minas Gerais). She chose to study at Unesp in Araraquara.
She found out about the project when she attended a lecture about the project at the school where she studied in Dois Córregos (SP).
"There was a math group to which I sent messages at any time to ask questions, and the person available at the time responded. I used this resource a lot, mainly in math and history", he says.
What made the most difference, according to the student, was the monitoring. "I said that I wanted to do economics and they sent me a monitor who was doing a master's degree in the area. He helped me a lot to make a schedule, motivated me a lot to study, called me, and we saw the best college options and the most important entrance exams . He even helped with housing in the college's city, seeing the aid that the college made available", he says.
Beatriz Malta de Assis, civil engineer, has been a volunteer since 2021. She provides tips on college entrance exams, information on areas of interest and the institutions' selection processes.
"I noticed that many students know about Enem and Sisu, but they don't know about other entrance exams and details of the selection processes. They don't know that there are processes at private colleges that offer scholarships or other colleges out of the state that could be a possibility", he says. .
The project was born in 2017, in the Ribeirão Preto region, when Andrade was studying economics at USP. He realized that students lacked information.
With the help of volunteers, he mapped around 154 free public universities and gathered a variety of information: history of the university, courses, admission forms, location, scholarship programs, affirmative actions and contacts.
According to the creator, the program has already helped more than 30,000 students and achieved more than 1,000 approvals.
---
SERVICE
Registration deadline: March 19th

How to make: fill out a form on the program's website. After confirmation, between the 20th and 25th, you are called to schedule a welcome meeting with a volunteer (non-attendance leads to disqualification)

Documentation: After the meeting, some documents, such as proof that you are attending or attended high school in the public network, are requested