Popular car program period should be 3 to 4 months, says Haddad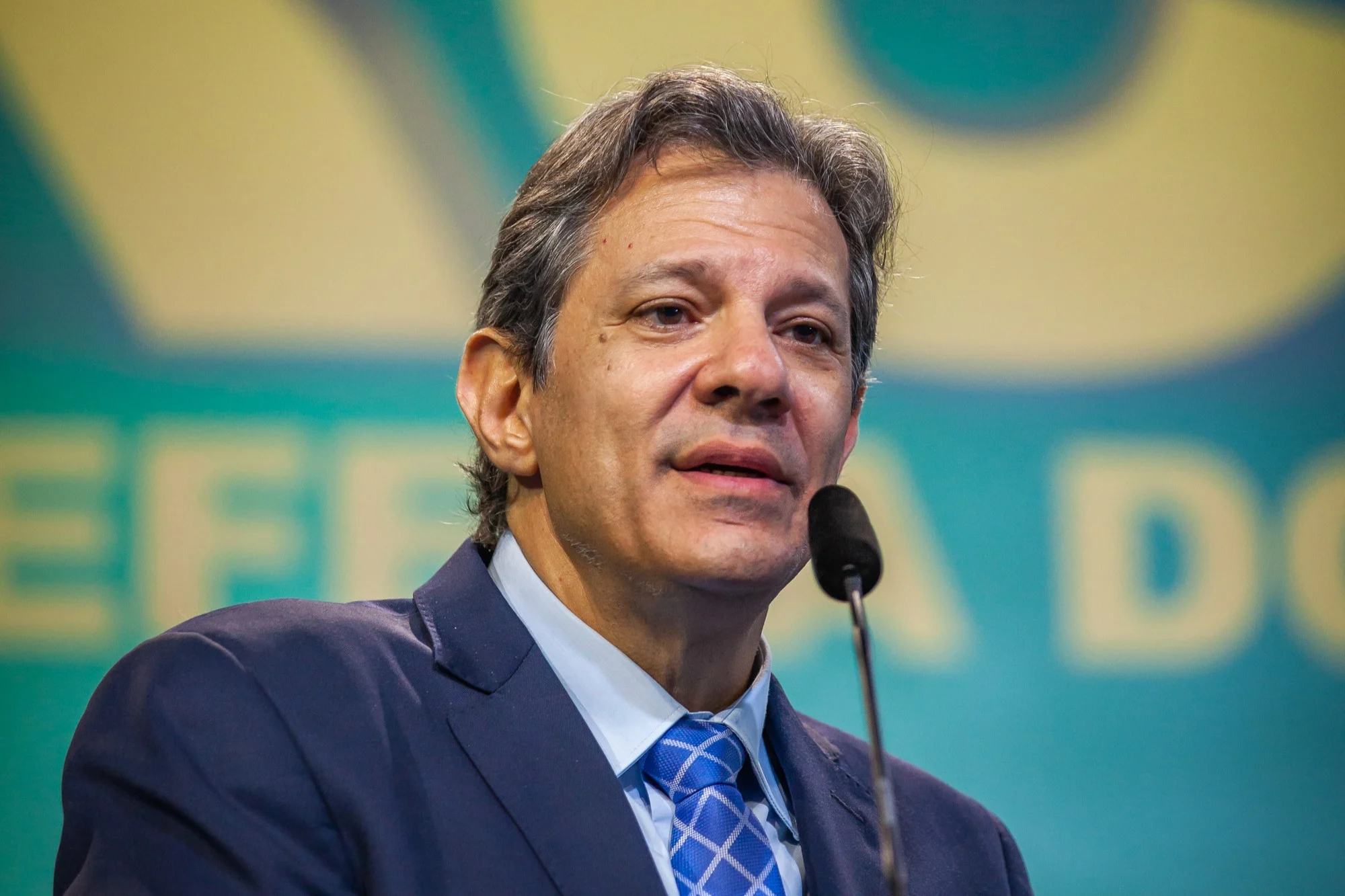 Economy
the finance minister maintained that the government has taken measures for all social classes
Finance Minister Fernando Haddad said this Friday, the 26th, that the incentives announced on Thursday for the vehicle industry will be temporary and aim to support the sector in the transition between the beginning of the cycle of falling interest rates and recovery. from the market. In an interview this Friday afternoon at GloboNews, Haddad classified the attempt to rescue popular cars as a "topical" program, which, he promised, will not extend beyond this year. "We are talking about a program that can last three or four months, it is not structural", declared the minister, adding that the duration is still being defined.
On Thursday, the president of the National Association of Automotive Vehicle Manufacturers (Anfavea), Márcio de Lima Leite, said that the automotive industry's demand is that the incentives last at least one year. In that case, the program could increase car sales by between 200,000 and 300,000 units in 12 months, he said.
Haddad said that he intends to present the details of exemption for cars as early as next week, before the 15-day deadline given by the President of the Republic, Luiz Inácio Lula da Silva.
The minister mentioned the closure of automakers in recent years when justifying the concern with the stagnation of the car market. With the start of interest rate cuts, controlled inflation and an improvement in the outlook for economic growth, he projected, sales of durable goods should recover with the return of credit, making stimuli unnecessary. "There is a gap that is worrying us."
Rebutting criticisms that the tax exemption for cars does not serve low-income consumers, the Finance Minister maintained that the government has taken measures for all social classes, citing the reinforcement of the Bolsa Família, the readjustment above the inflation of the minimum wage and the update of the income tax table. "We are focusing on all legacy issues and driving solutions," he said.
"It doesn't come close to a 12-month program, we are discussing the deadline", added the minister.
Accounts made by Sunday
In the interview with GloboNewsHaddad said that his portfolio and the Ministry of Development, Industry, Commerce and Services, the MDIC, should make calculations by Sunday on the impact of exemption on cars.
Haddad added that the program should not reach a quarter of the tax impact estimated by the market, of R$ 8 billion. The accounts, said Haddad, will take into account the prospect of lower interest rates, which should make it unnecessary to encourage car sales before the end of the year.
Preliminary calculations have already been made, however, said the minister, the economic team needs to close the equation following the criteria of the Fiscal Responsibility Law (LRF). "I cannot present an account to the president without being closed", he explained.
*With information from IstoÉ
Read more:
Lula promises Marina to "work" in Congress to reverse the emptiness in ministry
Gabriela Hardt: judge is running for removal from office and must leave Lava Jato
Haddad says tax reform should be discussed in Congress again