Police arrest gangs that scammed elderly people – 01/04/2023 – Market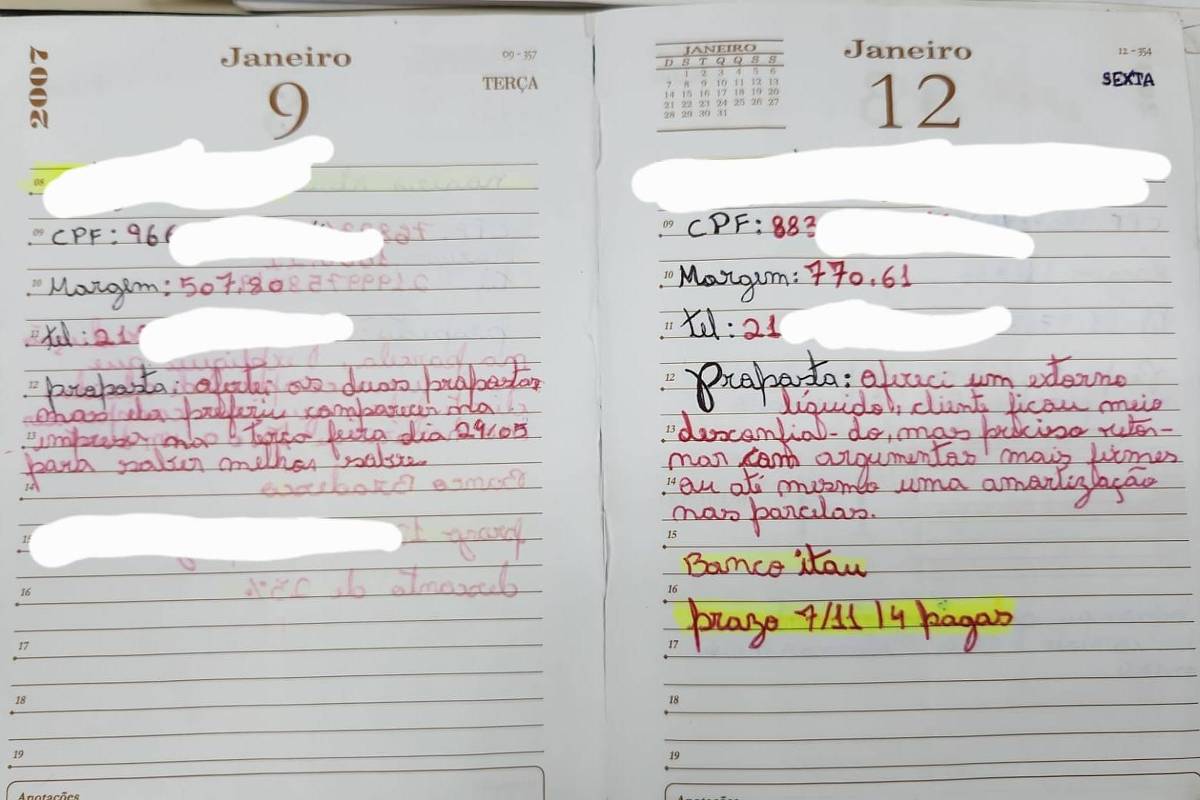 The Civil Police of Rio de Janeiro arrested, in two weeks, 24 people suspected of being part of two gangs specialized in applying fake payroll loan scams. The investigations pointed out that the main victims were the elderly and beneficiaries of the INSS (National Social Security Institute).
One of the gangs was located on Thursday (30), in a space that functioned as a kind of telephone exchange in Bonsucesso, in the north zone of Rio. 16 people were arrested there. They were caught by agents capturing various documents and images of victims.
According to the police, criminals used scripts, which simulated dialogues to help convince who answered the call. The scammer who deceived the most people even became a highlight in the gang's ranking.
In the room, a painting was also found in which members of the criminal organization celebrated gains of more than R$ 300,000 across the country.
In Niterói, in the metropolitan region of Rio, the police closed another center that practiced the same scheme. The action took place last week. Eight people were arrested red handed.
Documents were also seized with lists of names, CPFs and private data, most of people from other states. There was also an agenda with data and impressions of the first contacts with the victims.
Cell phones and computers were also seized and will undergo expertise to help identify the leaders of the gangs and possible companies involved in the fraudulent scheme.
Delegate Hilton Pinho explained that to complete the coup, the criminals impersonated telemarketers and contacted the victims, informing them that the payroll loan they had contracted was now available for withdrawal.
"When the person said he had not applied for the loan, he received instructions from the false attendant to cancel the request. Some of the victims even sent their personal documents via WhatsApp, and, from that, the coup took place", said the delegate.
Also according to the police, the prisoners "affirmed that they were aware that the structure was aimed at applying scams" that generated losses for retirees and pensioners. The suspects will answer for criminal association.
This year alone, 400 people were arrested on suspicion of involvement in the crime, according to the Civil Police. According to Delegate Hilton Alonso, the police stations receive daily records of occurrences about these "crime offices", which function as a kind of telemarketing center to deceive victims.
To avoid falling into this type of scam, the delegate advises contacting banks through official channels or in person. At the sign of any suspicion, it is essential to go to the police.
"If you did not request a loan proposal, ask why the attendant sought you out and how they obtained your personal data. Always be suspicious of very advantageous offers and do not make any deposit or transfer, as a condition for receiving any amount. No reliable institution requests anticipation to release the money," said Alonso.