Opposition articulates to have half of the Chamber's CCJ – 03/15/2023 – Panel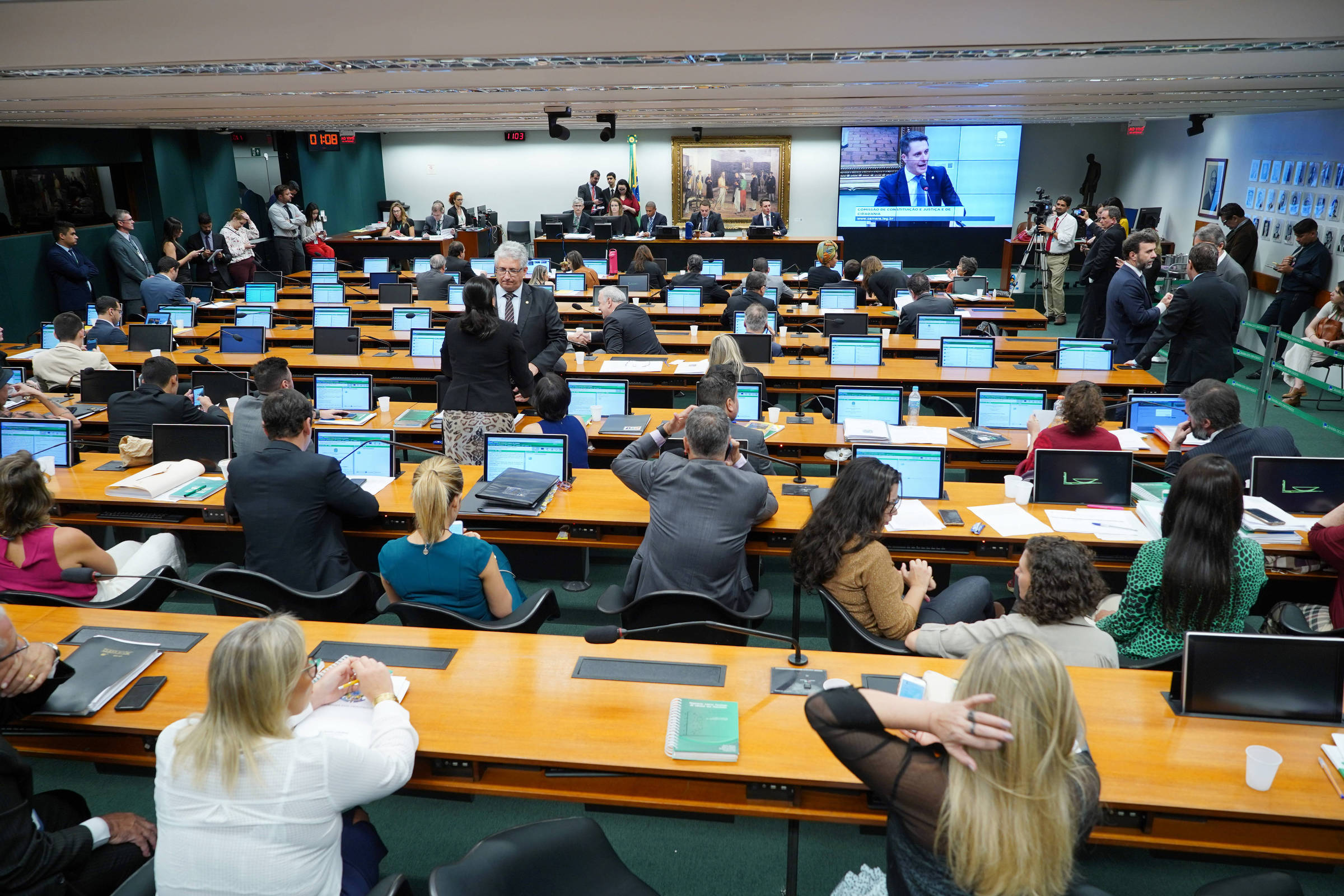 Although it has lost control of the Chamber's CCJ (Constitution and Justice Commission), the opposition organizes itself to have at least close to half of the members of the collegiate.
The maneuver may make it difficult to obtain a majority in strategic voting for the government of Luiz Inácio Lula da Silva (PT).
The vice president should be deputy José Nelto (PP-GO), who will not align with the new management. His party has 6 out of 64 seats.
The PL, by former president Jair Bolsonaro, is entitled to 13 nominations. Parliamentarians from the Bolsonarist wing have already expressed interest, such as Captain Augusto (SP), Delegate Éder Mauro (PA) and Caroline de Toni (SC).
Added to the five to which the Republicans are entitled, there are already 24. There is expectation that the parties will be able to exchange vacancies for other commissions in which some other party has more interest.
The arrangement has the potential to make the Lula government difficult. All the Chamber's projects pass through the CCJ and it is considered the most important in the House.
Because it has the largest group, the PL would have the right to preside over the CCJ, but gave it up in the name of an agreement for the election of the mayor, Arthur Lira (PP-AL). By agreement, the command will be with Deputy Rui Falcão (PT-SP).

PRESENT LINK: Did you like this text? Subscriber can release five free hits of any link per day. Just click the blue F below.