New restaurant in SP mixes Japanese miso with Brazilian tucupi – 05/24/2023 – Pitaco Cultural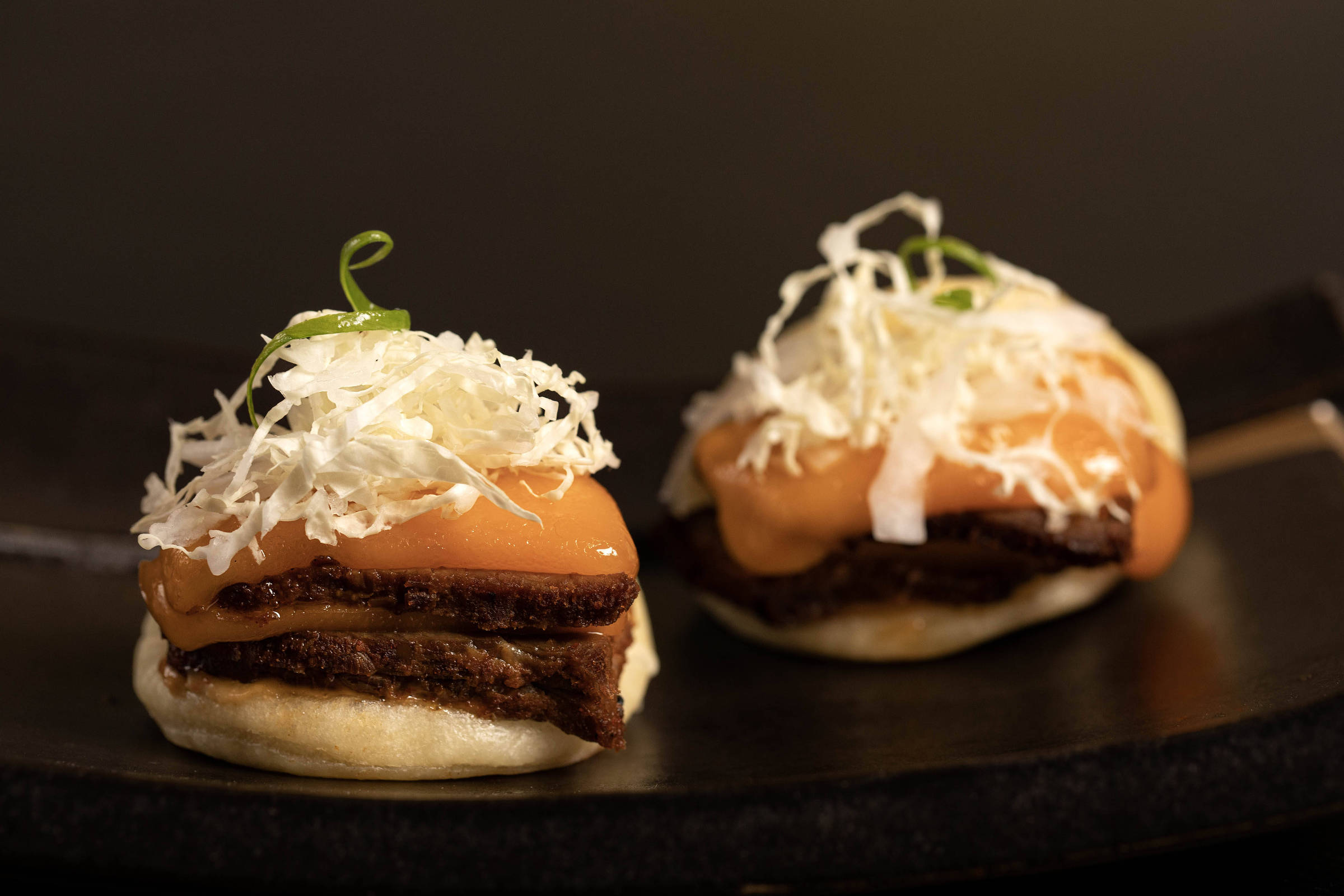 The Punk Cuisine salon, opened this month in São Paulo, is modern and full of rock references: low light, metal on tables and chairs, dishes that look like they're broken (but aren't). The ceiling reminds that the house is focused on sushi and sashimi by placing fish "swimming" throughout its length.
What cannot be foreseen, however, is that the branch of the restaurant born in Curitiba (PR) also bets on traditionally national flavors, such as tucupi, guava and cheese from Fazenda Atalaia.
The selection of hot house dishes, commanded here by chef Gabi Monteiro –ex-Bar dos Arcos and Casa de Francisca– prioritizes unusual mixes and gives the São Paulo menu exclusive items.
Among them, you can try the pastrami bao duo (served with Mogiana cheese and harissa mayonnaise, a pepper paste). Or the house karaage (fried chicken) portion, very sweet and sour, which arrives at the table with a spicy pepper sauce, red onion and mint.
One of the highlights of the unit is the unusual romaine lettuce on the grill, served with tucupi sauce, Sichuan pepper and sesame (don't despair: it remains crispy, even after roasting!). The starter can accompany the octopus, also prepared on the grill, and served with miso, gremolata, garlic crispy and mint.
For those who don't give up sashimi, the tip is to try options that carry the signature of the house, with unexpected flavors. Like the Punk sashimi, made of smoked white fish, served with harumaki pasta and curry sauce, and the tuna usuzukuri (a kind of carpaccio) with ponzu sauce.
Dishes are not cheap (they cost around R$50 each, varying for more, depending on the option), and the idea is to try different portions. But they are worth the request for those who want to try new flavors and chat in a new, well decorated environment, full of inspirations.
*
Punk Cuisine. Alameda Tietê, 184, Jardim Paulista. São Paulo. To have. to Sat.: from 19:00 to 24:00.

PRESENT LINK: Did you like this text? Subscriber can release five free hits of any link per day. Just click the blue F below.