Nego do Borel debuts profile and ventures into selling content on Privacy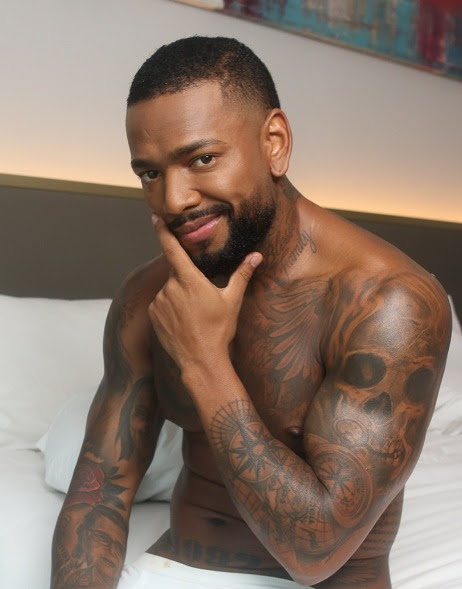 CONTROVERSY
According to the funk artist, "what is beautiful is for show"
Sao Paulo-SP) – After moving away from the media for a while, Nego do Borel came back with everything. Even with a tour confirmed in Europe for the next few months, the big news of his career – at the moment – ​​is the debut of his profile on privacythe largest content sales platform in Latin America.
The news, which was given by the singer himself through stories published on his Instagram profile, was the result of several requests from fans to see a "little more" of the artist.
"I always posted a shirtless photo after training and received several messages from people asking me to open a profile on Privacy. Until then, I didn't know it, but after I entered to see how it works, I liked it and lulled it into the idea of ​​creating my profile. I think we have to be what we are and do what we like, showing off my body is natural for me",

account.
Winner of the Clip of the Year, in 2017, with the song 'Você Partiu Meu Coração' and nominated for the Latin Grammy, in 2019, with "Me Solta", Nego do Borel seeks in Privacy an opportunity to get closer to his fans and a space to be more authentic.
"Through the platform, I understand that I can grow and identify more with my fans, that is my objective and that is what I will invest in. One thing leads to another, so I believe it will help me in my music career and that I have to do a little bit of everything. At this moment, Privacy is a challenge that I am very anxious and happy to live",

ends Nego.
To subscribe to Borel's Nego profile, the cost is R$90.00 with a discount option for plans of 3 or 6 months. The payment method is a differential of the platform, which accepts credit, debit and PIX cards.
About Privacy
Founded in 2020, Privacy is the first 100% Brazilian content sales platform. The company acts as a subscription-based social network for content creators to sell exclusive materials.
Today, the company has reached more than 2 billion accesses since its foundation and accounts for more than 150 million users and more than 100 thousand influencers. The payment method is a platform differential, which accepts credit, debit and PIX cards. Privacy is a Brazilian company and made for Brazilians.
*With advisory information
Read more :
Video: Anitta asks to smell the presenter's butt and goes viral
Serious: Video shows fight between Thomaz Costa and Tati Zaqui with a knife
Deolane sues Google for not being related to the word "bafuda"