Natural food for pets: understand risks and benefits – 03/18/2023 – Equilíbrio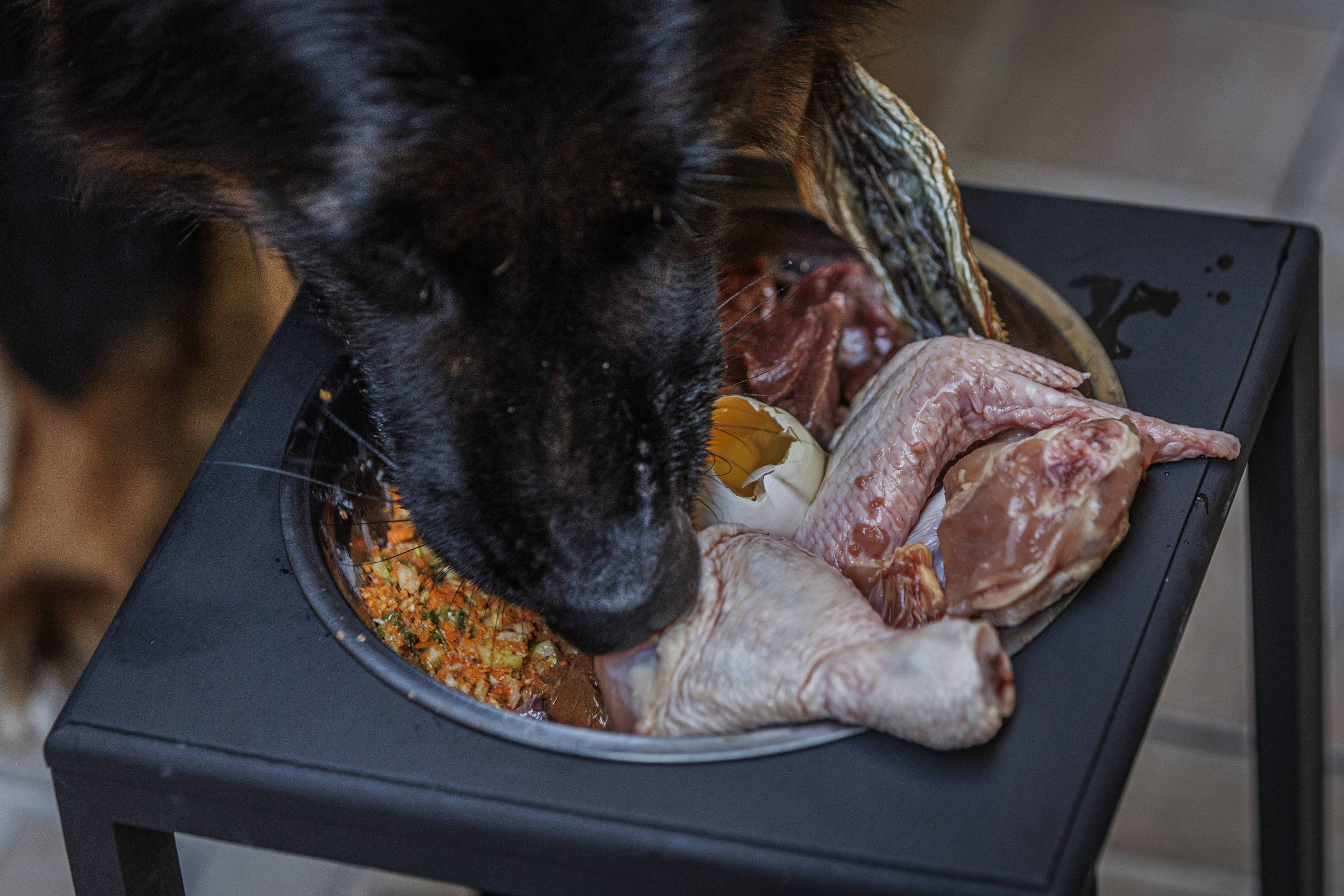 After dealing with her golden retriever's constant skin problems, mechanical engineer Polly Massari decided to put into practice a radical change in her dogs' lives: stop feeding them dry food. Today, the four dogs have a menu based on bones and raw food (Barf).
The diet is commonly known as "natural eating". Among the supporters are especially dog ​​tutors. Experts, however, warn of risks of malnutrition and contamination by bacteria and protozoa.
For Massari, the move "was the best thing I've done for their lives." She has been offering raw food with bones since 2017. Among the benefits observed by the engineer are the improvement in disposition, gain in lean mass, better quality of feces and general health condition of the animals.
The Barf diet is one of the natural food options for pets. In addition, there is one that uses only cooked food and another that is offered raw, but without bones. The choice depends on the adaptation of the animal and the owner's preference.
She spends around BRL 1,200 to purchase 80 kg of meat, bones, viscera, eggs and fish that make up the pets' menu. In about 3 or 4 hours, she prepares and freezes portions that last up to 2 months to feed two mongrels, a golden retriever and a German shepherd.
In addition to meat, Massari includes supplements such as yogurt, mushrooms and capsule or powder supplements in his diet.
Despite considering eating beneficial, the woman from Juiz de Fora (MG) points out that adaptation brings challenges. "At first the routine is very difficult, but then it becomes automatic. I've been doing this for seven years and I don't see any other way of feeding my dogs, because I've seen the benefits that natural food has brought them."
In Santo André (SP), Pamela Pedroso echoes Massari's perception of Barf's positive results. His two dogs have only one meal a day, consisting mostly of meat, viscera and bones.
Pedroso opted for the change after learning about the food model on social networks. "I created an Instagram for my dog ​​with the intention of recording moments and seeing other dogs, but I ended up discovering natural food in this InstaPet world and I found it very interesting."
The transition was straightforward to the raw diet, but the insertion of the bones was not so simple. A nutritionist was part of the process to help the pets adapt. However, after problems in the digestion of the bones, Pedroso returned to offer food without them for a period. "After a while, I hired another vet and we went back to the bone diet, with no major problems."
Márcio Brunetto, professor at the Department of Nutrition and Animal Production at FMVZ (Faculty of Veterinary Medicine and Zootechnics) at USP (University of São Paulo) and coordinator of the Research Center for Dog and Cat Nutrology, says it is important to consult a specialist in nutrition animal before adhering to homemade menus.
"The diet needs to be formulated in the right way to meet all the nutritional needs of the animals", he points out. Brunetto highlights the importance of supplementation, as natural food alone is not able to meet the nutritional needs of pets.
without scientific proof
Despite experiences seen as positive, such as those of Massari and Pedroso, specialists highlight the risks of offering homemade diets to dogs.
Brunetto, who is also vice-president of SBNutri Pet (Brazilian Society of Nutrition and Nutrology of Dogs and Cats), points out that reference societies in Brazil and in the world recommend conventional food, with kibble. "It's safer, because the feed already includes all the nutrients the animals need."
The teacher says that offering a balanced homemade diet for pets can be difficult, as in addition to requiring variety, the needs of animals are different from those of human beings. Even with the indication of specialists, many tutors tend to modify or not respect the diet, which leads to a greater risk of nutritional deficiency.
In some cases, homemade food can be beneficial for the pet, recognizes Brunetto, such as treating animals that have more than one associated disease, for example. In these situations, the feed available on the market may not meet the animal's needs, which leads the specialist to recommend an alternative menu. In these cases, however, the expert points out that food should always be cooked.
"Cooking is an important process to eliminate harmful pathogens that are present in raw meat. In the raw diet, there is a risk of contamination, as freezing does not have the same effect", he says.
A study published in 2021 by USP researchers considers Barf a risky diet, as it requires a lot of care from the tutor in selecting and storing food. "In my opinion, the benefits do not outweigh the risks," says Brunetto.
Aulus Carciofi, professor of the Department of Veterinary Clinic and Surgery at the Faculty of Agricultural and Veterinary Sciences at Unesp (São Paulo State University), also highlights the risks of the practice. "Raw foods are contraindicated, due to the high risk of salmonella and other diseases."
Experts highlight the scarcity of studies that prove the benefits of offering natural food to domestic animals, while there are analyzes on the subject that show harm to animals and their guardians. "It has no scientific backing", says Carciofi.