Minister of Health calls for high vaccine coverage to resume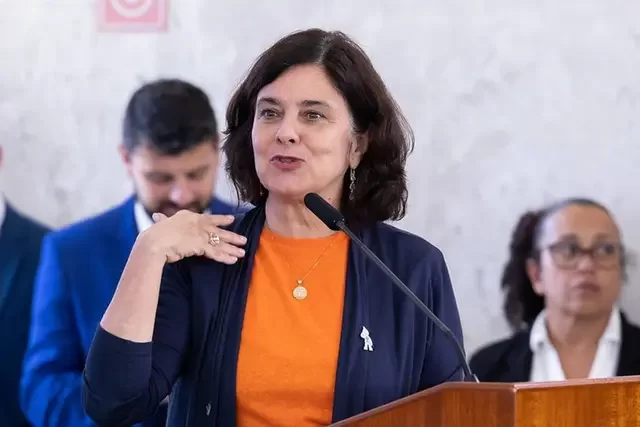 Health
Nísia Trindade highlighted the risk of the return of eradicated diseases in the country due to the drop in vaccination coverage
Brasilia DF) – On Immunization Day, the Minister of Health, Nísia Trindade, made an appeal for the country to resume high vaccination coverage. The portfolio holder also highlighted the risk of reinsertion of eradicated diseases.
"Low coverage exposes us to the risk of the return of diseases that have already been eliminated. We cannot lose what we have achieved in decades of vaccination campaigns, which have saved and still save thousands of lives."

pointed out Nisia.
The National Movement for Vaccination, launched by President Luiz Inácio Lula da Silva (PT), is one of the focuses of the new administration. The initiative made available, for example, the bivalent vaccine against Covid-19 for all public over 18 years old in the country.
The ministry has also focused on combating false news against immunizers that undermine society's adherence. The folder anticipated the multivaccination campaign for children and adolescents in Acre and Amazonas due to the risk of reinsertion of polio across the border with Peru, which again registered cases of the disease.
The new actions serve as a thermometer for the national campaign, which will take place in the second half. Vaccination teams in both states were trained to implement the so-called micro-planning.
"The micro-planning actions consist of several activities focused on the local reality. These initiatives contribute to the achievement of vaccination targets. In addition to the vaccination 'D-Day', actions are planned in frontier cities, extramural actions, both in urban areas and in places of difficult access, among others"

clarifies the ministry, in a note.
*With information from Metrópoles
Read more:
RespiroAR Program takes physiotherapy and physical activity services to the municipality of Barreirinha
Families also need to undergo treatment in the fight against childhood obesity
Expert explains how ozone therapy acts in the fight against respiratory diseases